Fall is in the air…School has started and the nights are getting chilly. Wonderful things like apple picking, pumpkins, Halloween, and so much more are right around the corner. So…naturally I went looking on Pinterest for things relating to fall. I ended up finding some great fall crafts for kids. Here's 12 of my favorite ideas that aren't difficult to make: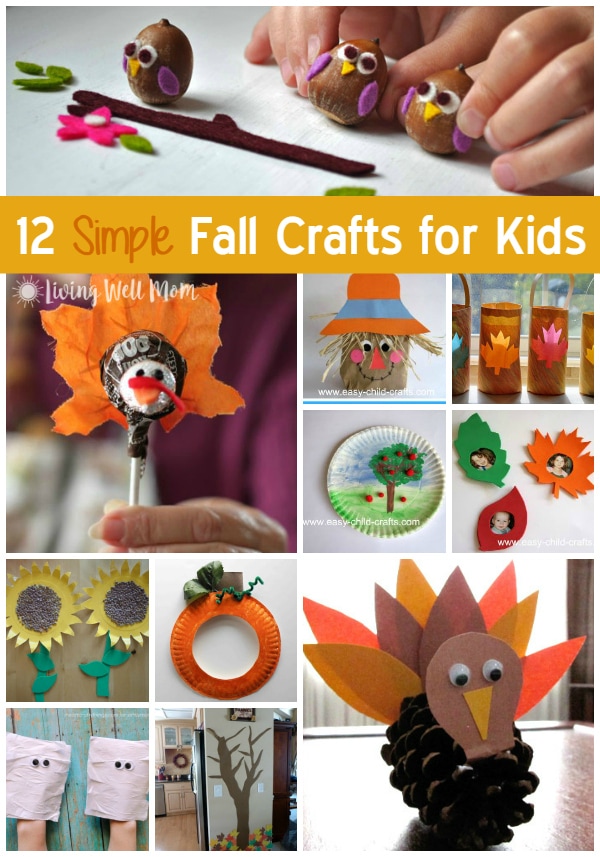 12 Simple Fall Crafts for Kids
Paper Bag Scarecrow – Easy Child Crafts
Thankful Tree – Bargain Bound
Pinecone Turkey – Projects for Preschoolers
Acorn Owls – DIY Projects for Kids
Scribble Lantern Tutorial – A Place Like This
Pumpkin Paper Plate Craft for Kids – Muffin Tin Mom
Leafy Picture Frames – Easy Child Crafts
Paper Plate Sunflower – Play and Learn with Dana
Paper Plate Apple Tree – Easy Child Crafts
Mummy Puppets – Artsy Momma
Craftstick Scarecrow Banner Kit – Apples 4 the Teacher
Tootsie Pop Turkeys – Tippy Toes & Tantrums
The Acorn Owls is my favorite – aren't they adorable?! I will definitely be trying those with my children!
What's your favorite fall craft for kids?
Find even more crafts here: 20 Fall Crafts for Kids
–Erika