Every summer, my dad comes for a visit and we take at least one trip to the White Mountains just north of us. We often visit Story Land and we still plan to this summer, but this week, we visited Santa's Village in Jefferson, NH. The last time we went was in December 2009 – Joshua was a baby, Emily had just turned 3, and Nathan was 6. Of course, I blogged about it with pictures here. (One of the #1 reasons I love being a blogger – if I can't remember something, I can often just search for it here because I've blogged about it!)
Today, my (not-so-) Wordless Wednesday post is pictures from Monday. I have tons more, (I took nearly 1,000 photos that day!) but I haven't had time to go through all of them yet. Here's a few of my favorites: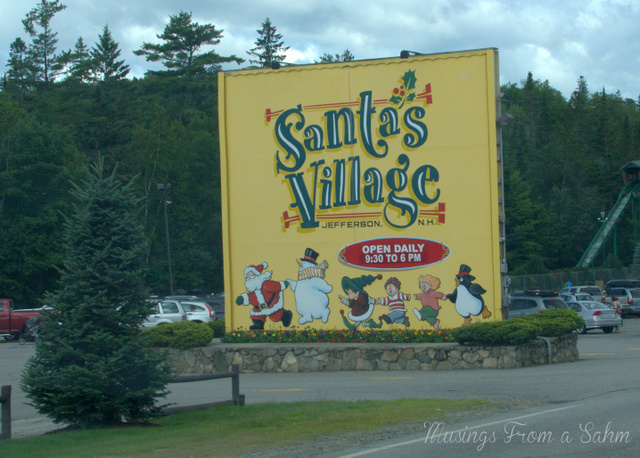 The first thing we did was take a family picture in from of the sign. My dad took this photo of the six of us: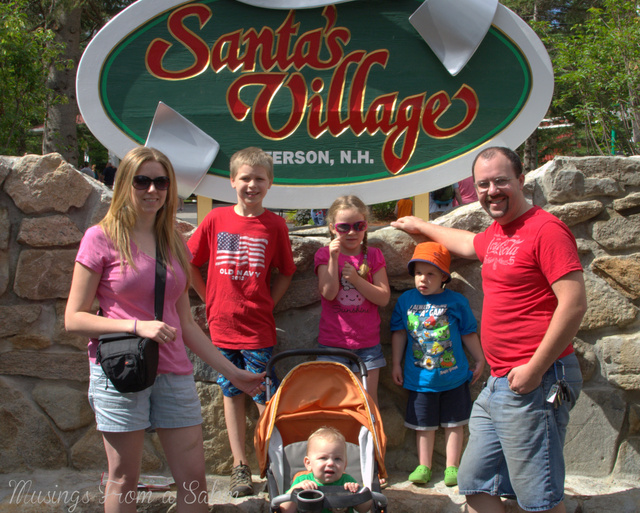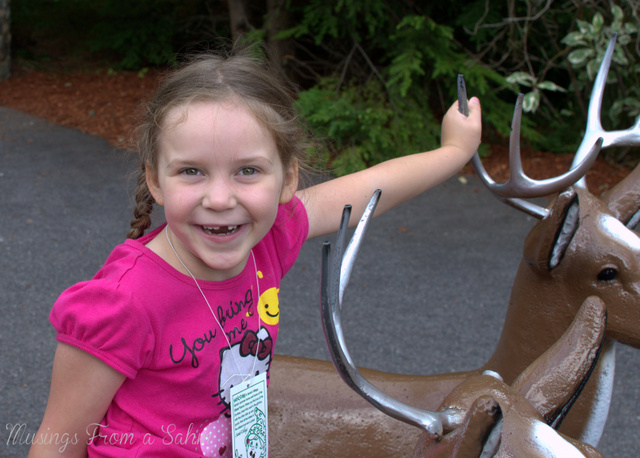 The #1 highlight is visiting the real Santa of course! Nathan said he was too big to sit on Santa's lap because "it would be embarrassing." But he still gave Santa a hug. Emily is the perfect age to be thrilled and Joshua, while not too sure, sat nicely with Santa. Luke would not sit with Santa and he wouldn't stop starring. Lol.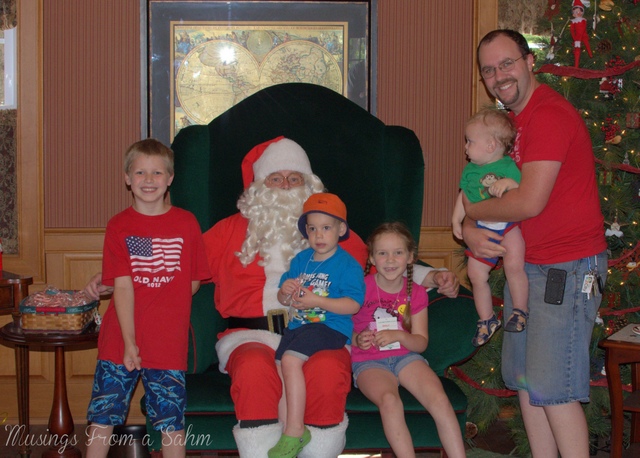 The sleigh ride around the park is always fun. I went with Nate and the little boys and Grandpa took Nathan and Emily.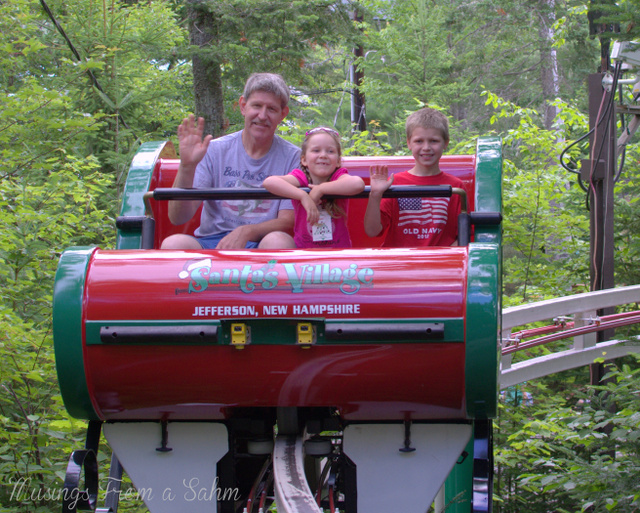 The Little Drummer boy ride is like spinning tea cups. Here's me with Emily. And you can see Nathan (in his own "drum) and Grandpa with Josh in the background: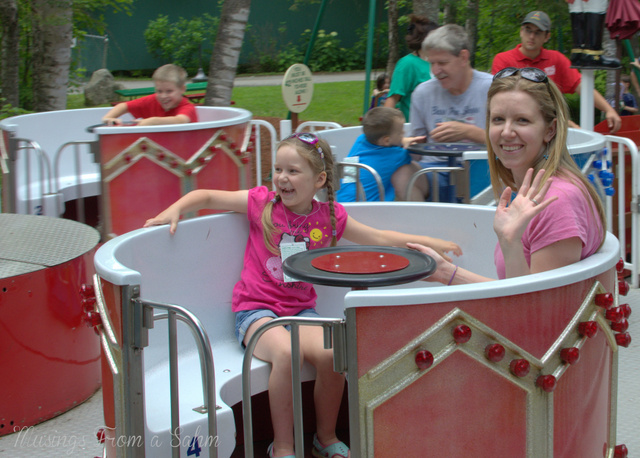 Luke loved the carousel ride. He was so cute!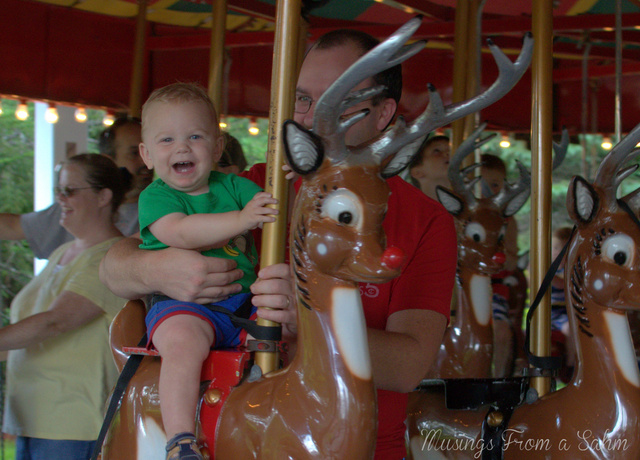 Me, with my Daddy: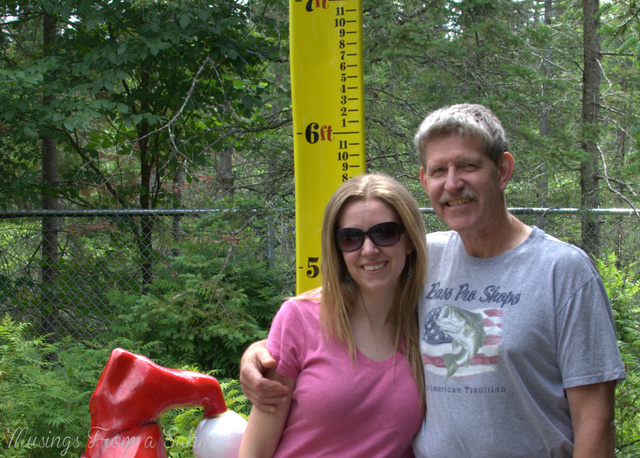 My two favorite guys in the whole world: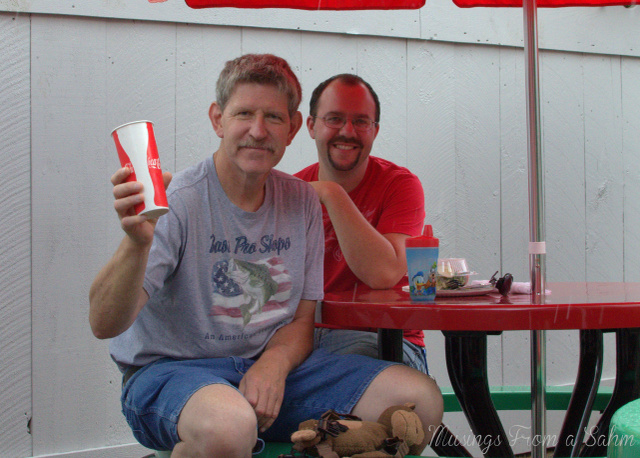 The Antique Cars – Josh drove all by himself!….With just a little help from Grandpa…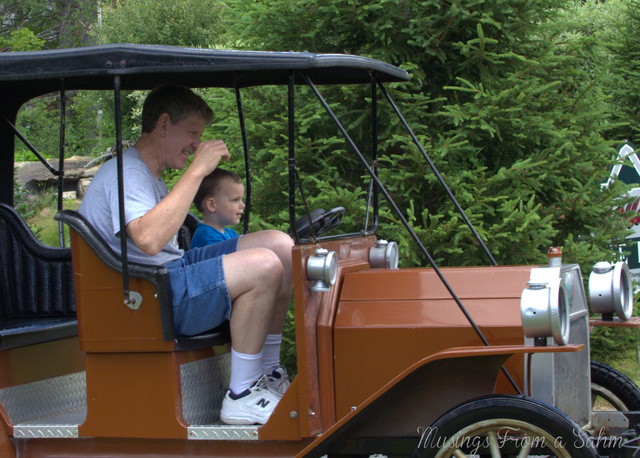 Emily drove too. She was zooming around like a pro… we're going to have to watch out when she's a teenager! Of course, we had to drive the pink car because we're girls! (according to Emily!)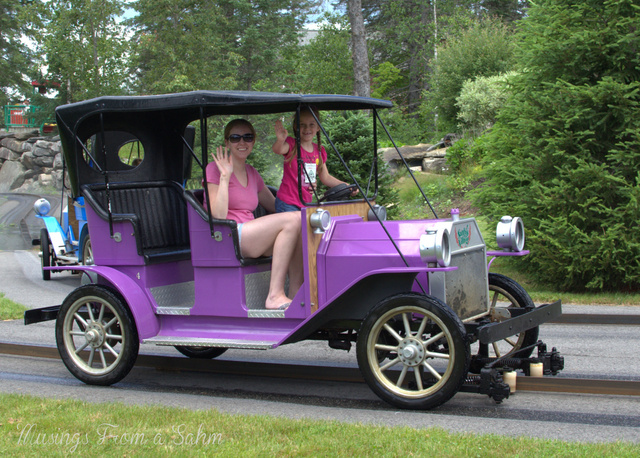 That's all for now…I have tons more I can't wait to share.
Now it's your turn! Link up below and leave me a comment!
Have a fantastic 4th of July too!