Erika Bragdon is a Certified Essential Oil Coach from the Essential Oil Institute.
Cold & flu season has arrived, so it's time for us moms to pull out our arsenal of all things germ-fighting!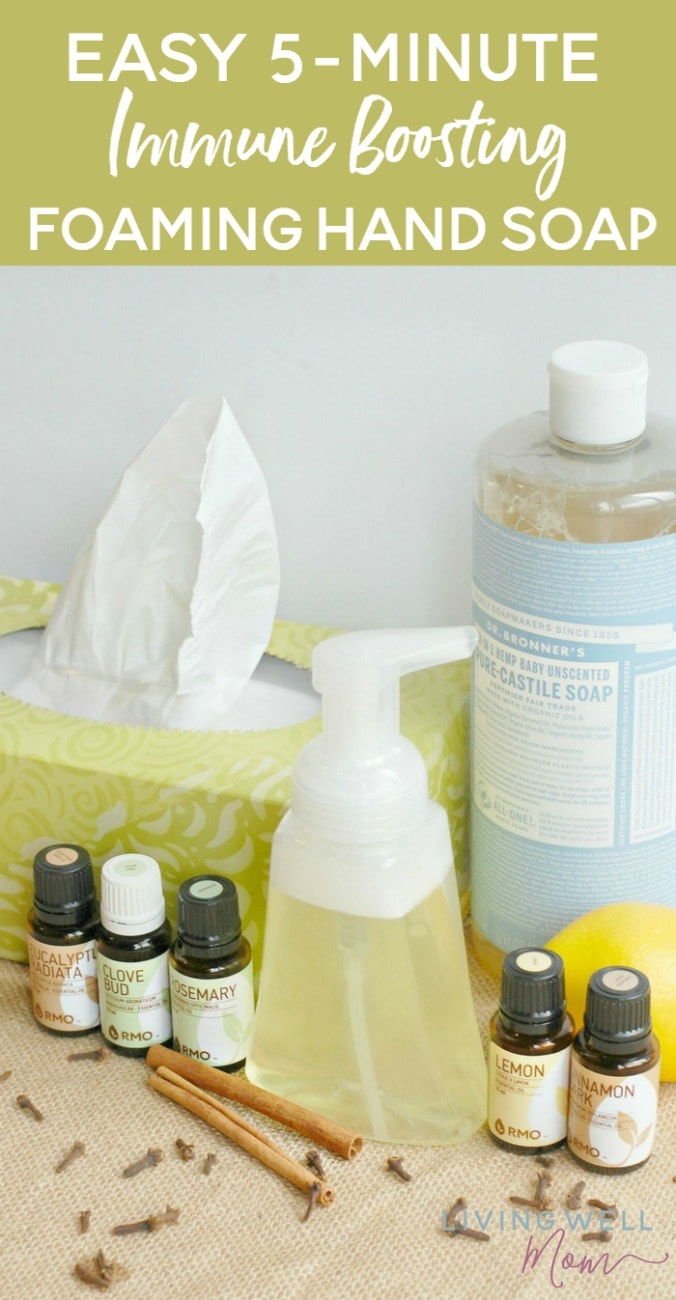 One tool in my tool belt is this DIY immune boost foaming hand soap that I make myself in about 5 minutes. You just need some essential oils, a foaming soap bottle, and castile soap! We all know how exhausting it is nursing a sick kid (or even worse when mom actually gets sick), so let's do what we can now to prevent that from happening this season!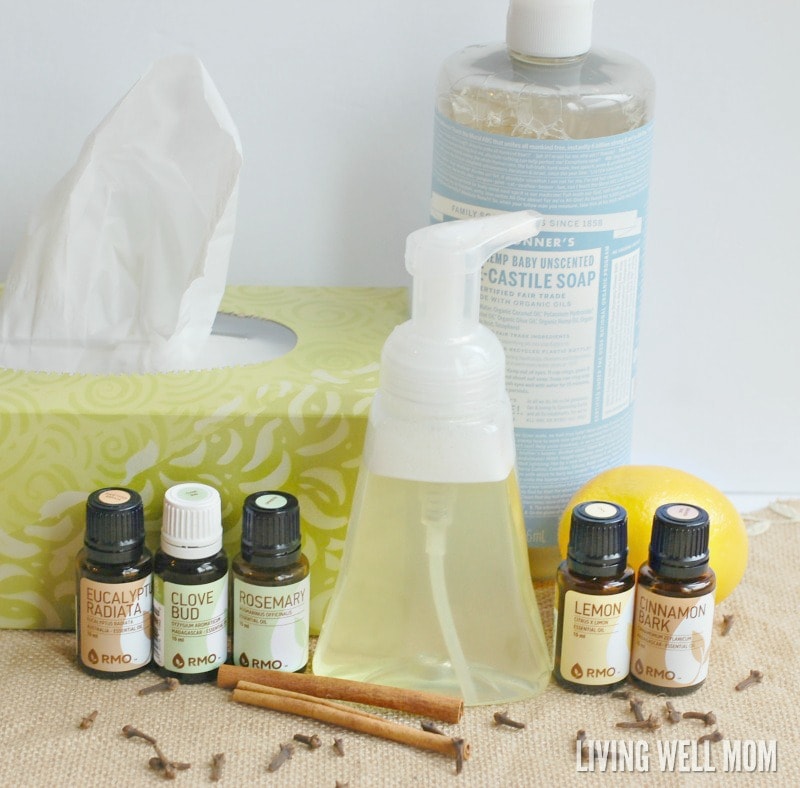 Materials You'll Need To Make Your Own Pumpkin Spice Foaming Hand Soap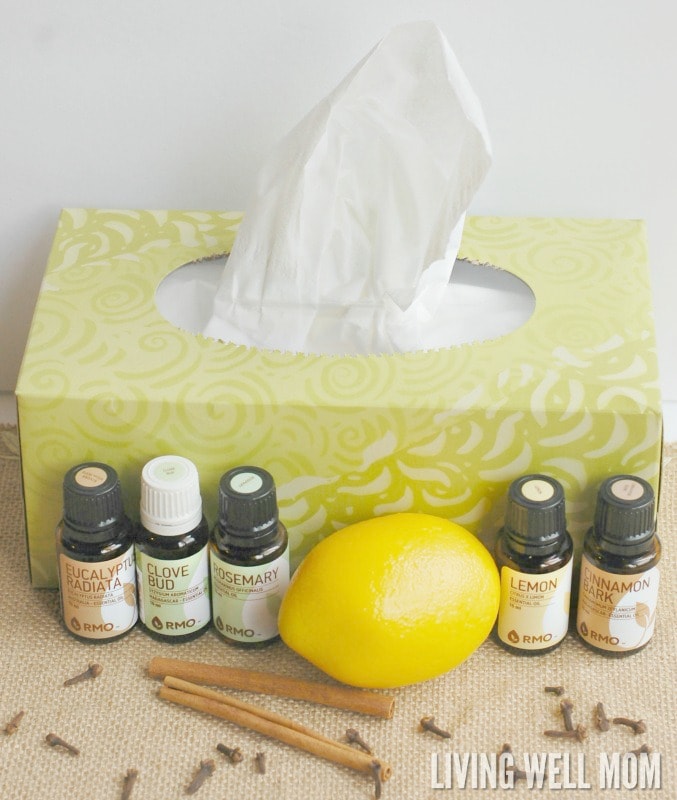 These five essential oils: Cinnamon, Clove, Eucalyptus, Lemon, and Rosemary, are commonly found in immune-supporting blends. They are similar to popular blends like Thieves that you may already be familiar with.
If you start feeling any symptoms such as a stuffy nose, we use this immune-supporting roll-on blend and apply it right away.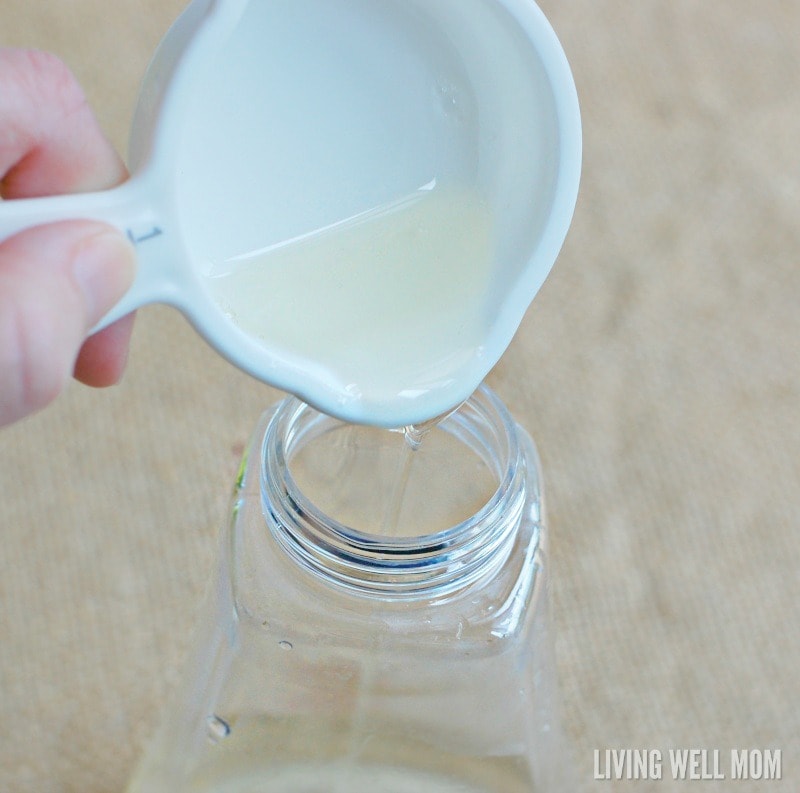 How to make a DIY Immune-Friendly Foaming Hand Soap.
Start by getting your new empty foaming hand soap bottle, or rinse out and dry one you had from another foaming hand soap you purchased at the store. Then fill to bottle with 1/4 cup of castile soap.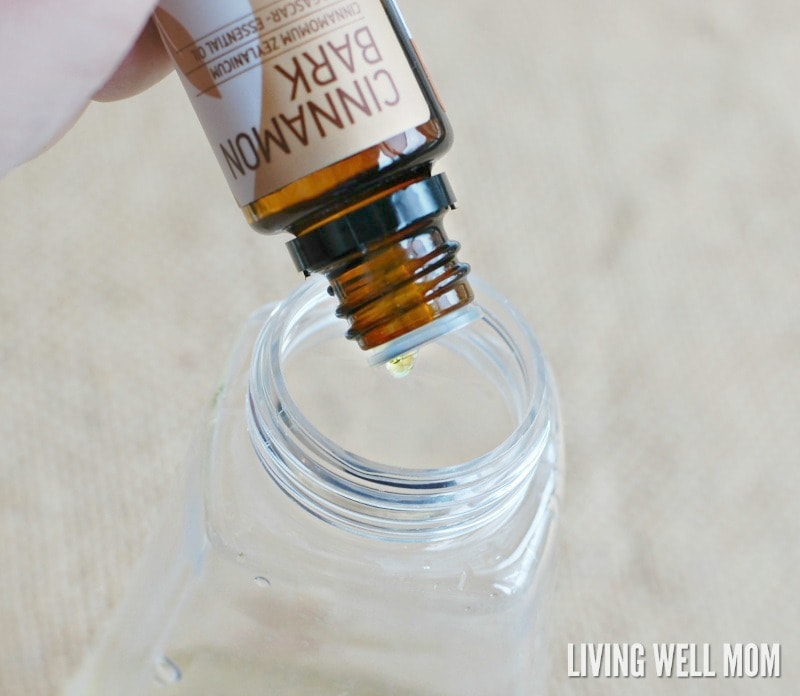 Then you will want to add 5 drops each of Cinnamon, Rosemary…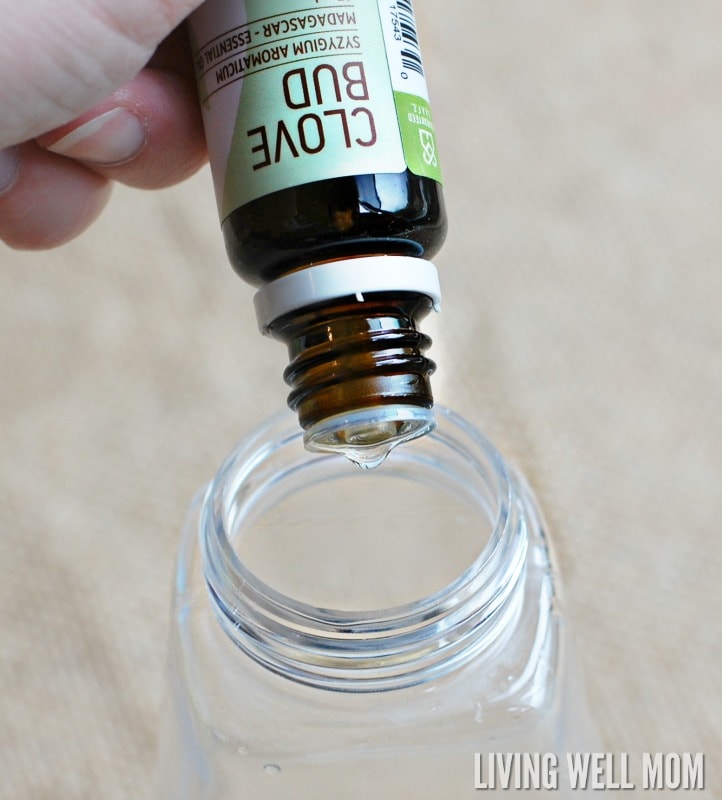 ….Clove, Eucalyptus, and Lemon essential oils to make up your immune-boosting blend. Or as I mentioned above, you could use 25 drops Immune Strength Blend if you have this instead of the individual oils.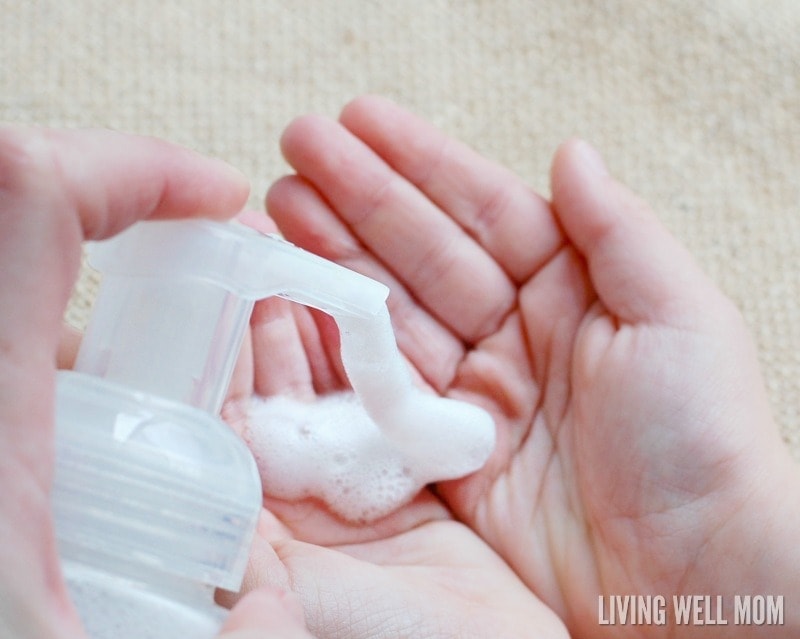 You can also add 1 tsp of glycerin for a thicker, smoother texture to your soap. If you have some on hand, go ahead and add it to your bottle.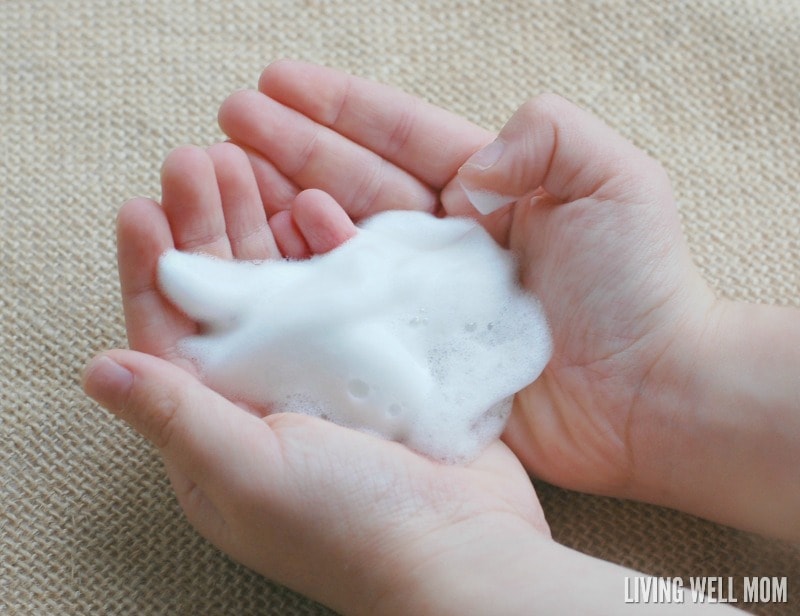 My 4-year-old daughter wanted to be the "tester" of our germ-fighting soap.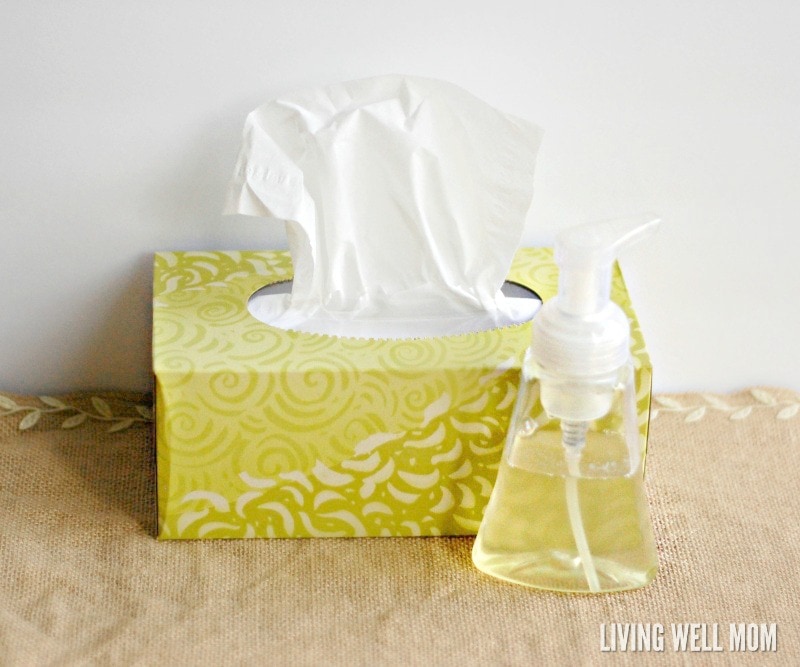 So moms, let's do all we can this season to keep our families healthy so we can avoid needed extra tissue boxes around our house!
Also since this is so easy to make, I recommend making a few bottles up at once, so you can have them at multiple sinks in your house.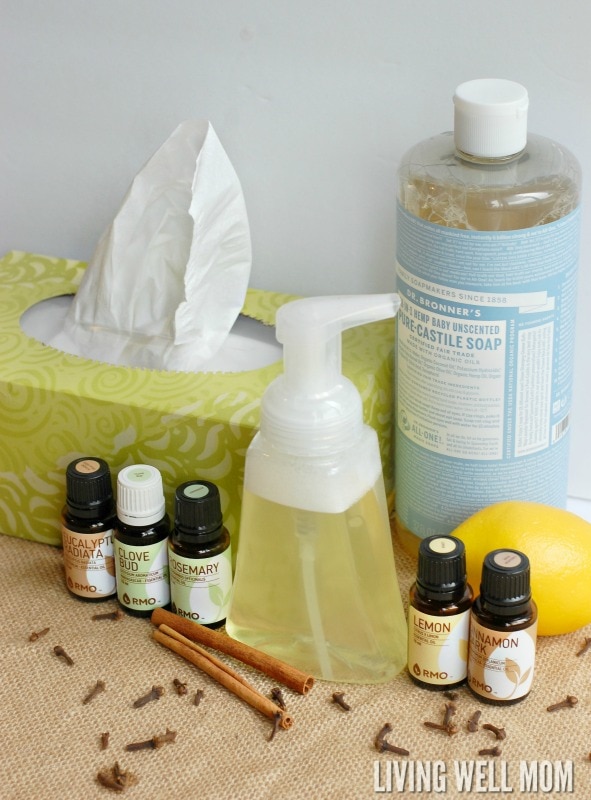 If you are looking for a practical DIY gift to give a teacher this time of year, make up this germ-fighting soap for a classroom! Then you can add some other DIY pampering items for your teacher as well like a peppermint foot lotion or lavender foot soak!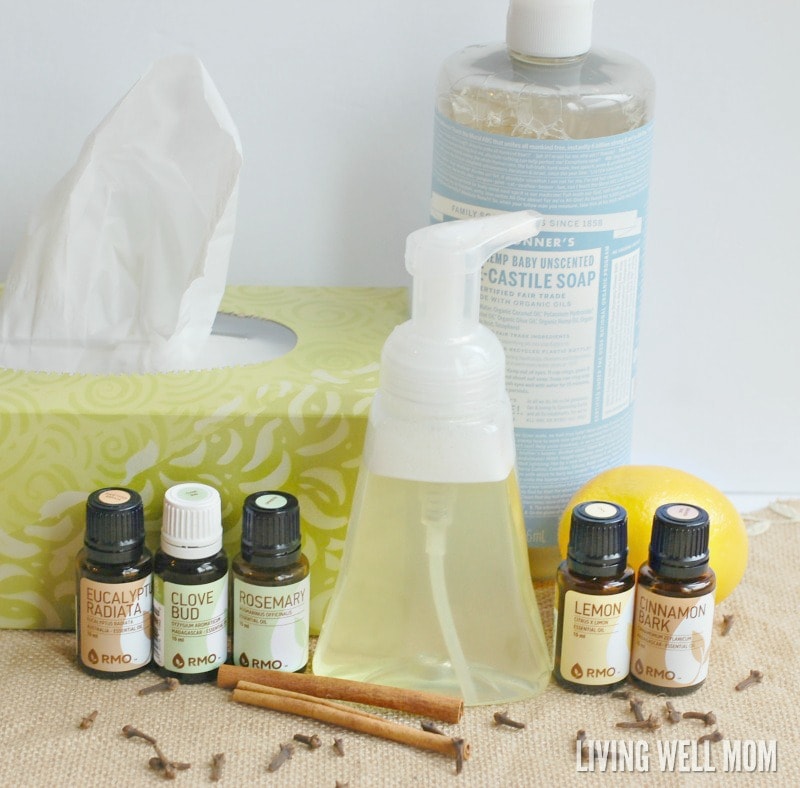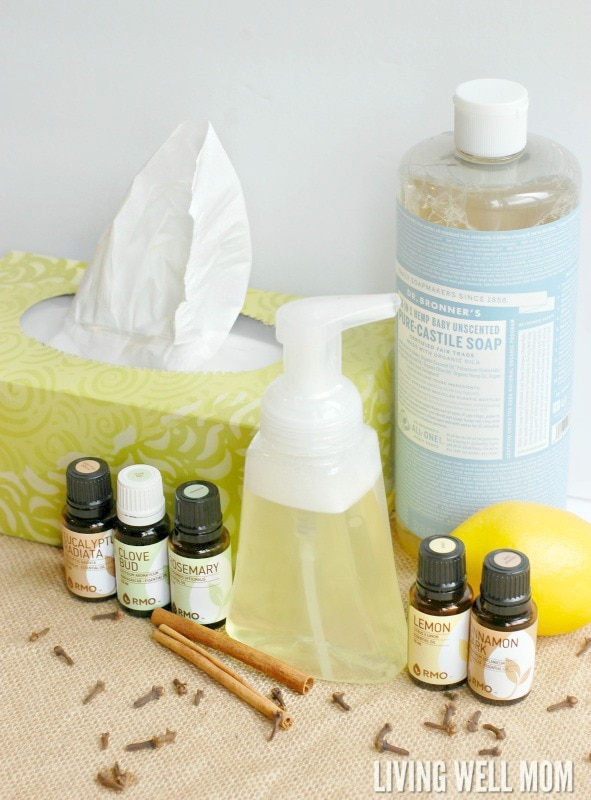 Looking for more ways to keep you or your household clean by making your own cleaning products using essential oils? Check out these posts: