There's just something fun about using foaming soap. My kids will wash their hands much more frequently just to see the foam shoot out of the soap dispenser, even. Lately, I've been experimenting with homemade foaming hand soap, and this version with essential oils is a family favorite.
This DIY is simple to put together and can also make great gifts too. I typically add a couple of these into care packages for friends and family as we head into the cooler months.
Erika Bragdon is a Certified Essential Oil Coach from the Essential Oil Institute.
Quick Homemade Foaming Hand Soap
One tool in my tool belt when the sniffles come around is this DIY foaming hand soap. This is one of my favorite things to put together, as it only takes minutes to do! Plus, the supply list is short (and affordable). You likely have a lot of the ingredients at home too! You just need some essential oils, a foaming soap bottle, and castile soap.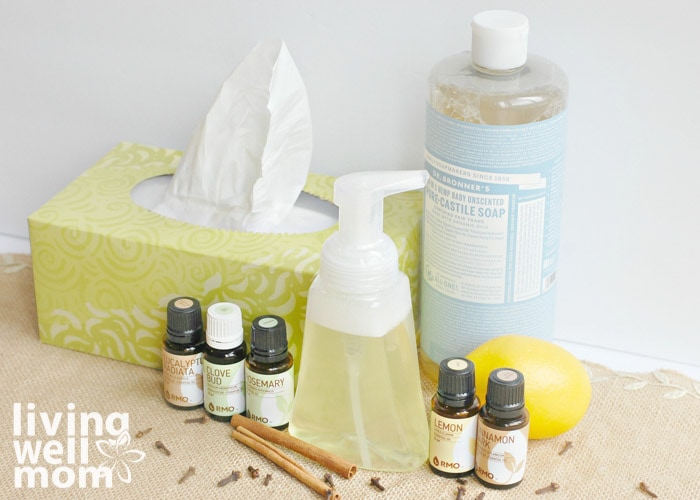 Which Essential Oils Should I Use?
In this DIY, I'm showing you how to make foaming hand soap that is formulated to get as many health-boosting properties in as we can. The custom blend of oils for this recipe may seem like ones you'd reach for in the fall, but I honestly love the scent of these essential oils year-round.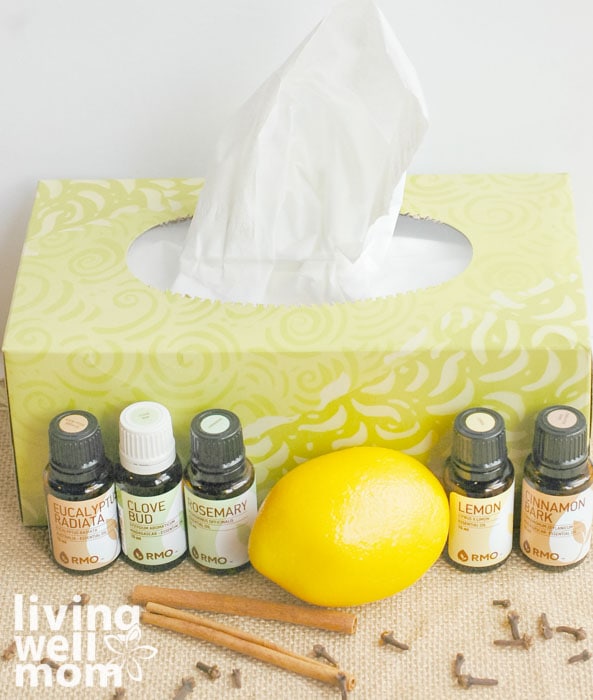 Not only do these oils smell fantastic, but they may have additional properties too. This blend of oils are similar to popular blends like Thieves that you may already be familiar with. Here's a bit about each oil in this recipe:
That being said, you can also swap out the above and just use this immune-supporting oil blend instead.
Of course, you can easily swap out any oil you have on hand. Less is more when it comes to oils, particularly when you are putting it on your skin.
Please read my Essential Oil Common Sense Safety page before using this essential oil recipe.
How to Make Foaming Hand Soap
Making this soap is so simple. I usually do a batch of 5 or 6 at a time, that way I can stash a few extras in each bathroom under the sink. With multiple kids, hand soap is the one thing we do not want to run out of!
Materials You'll Need To Make Foaming Hand Soap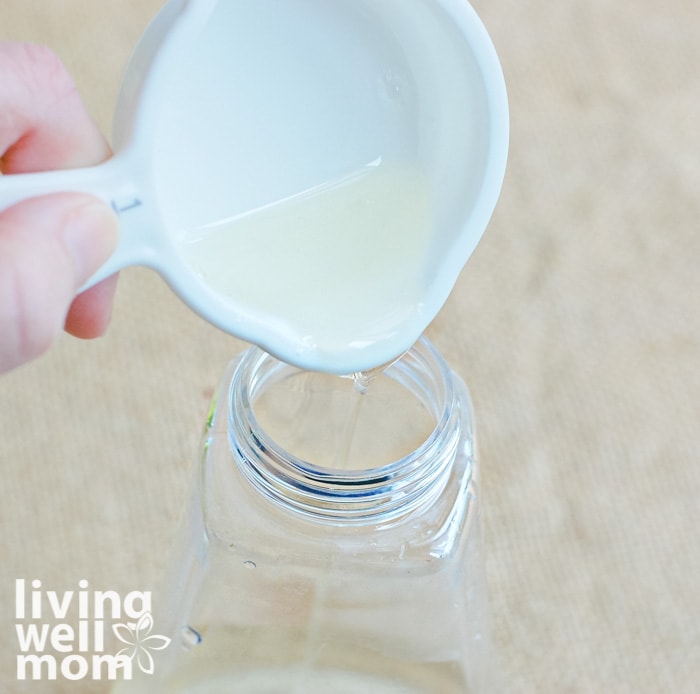 How to Make This Foaming Hand Soap Step by Step
Start by getting your new empty foaming hand soap bottle, or rinse out and dry one you had from another foaming hand soap you purchased at the store. Then fill to bottle with 1/4 cup of castile soap. Depending on how wide the mouth of the bottle is, you may need to use a measuring cup with a spout or a funnel to avoid spilling any.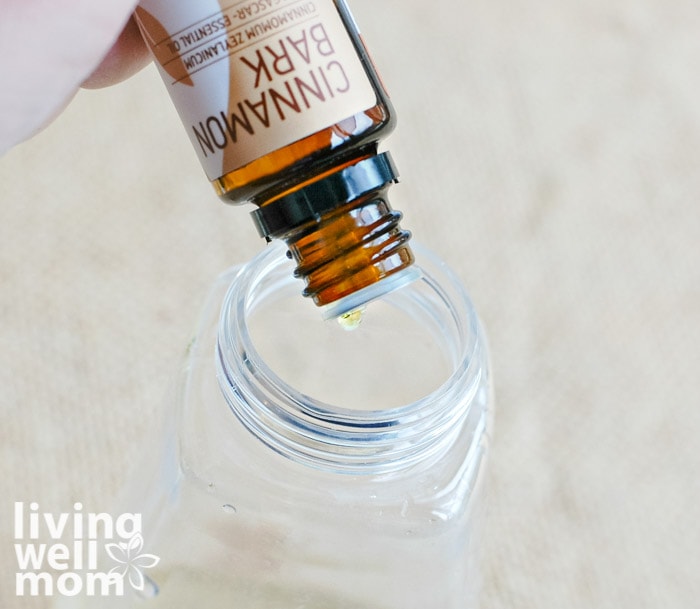 Then you will want to add 5 drops each of Cinnamon, Rosemary…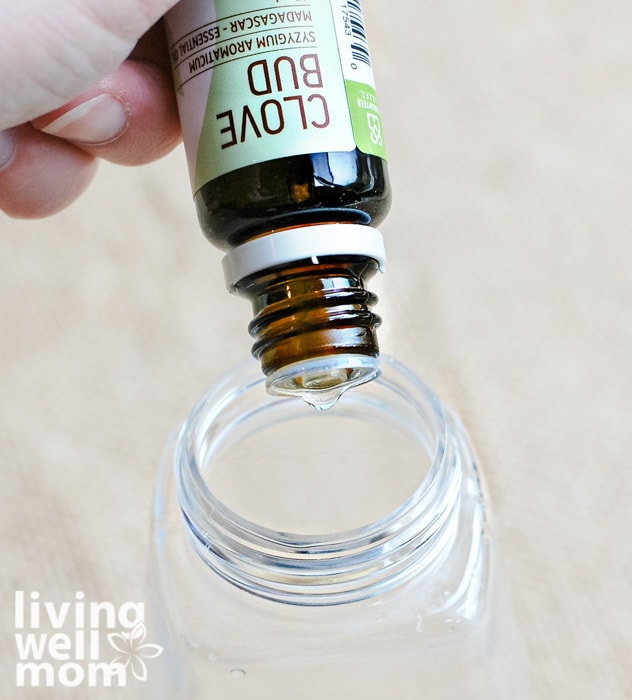 ….Clove, Eucalyptus, and Lemon essential oils to make up the oil blend. Or as I mentioned above, you could use 25 drops Immune Strength Blend if you have this instead of the individual oils.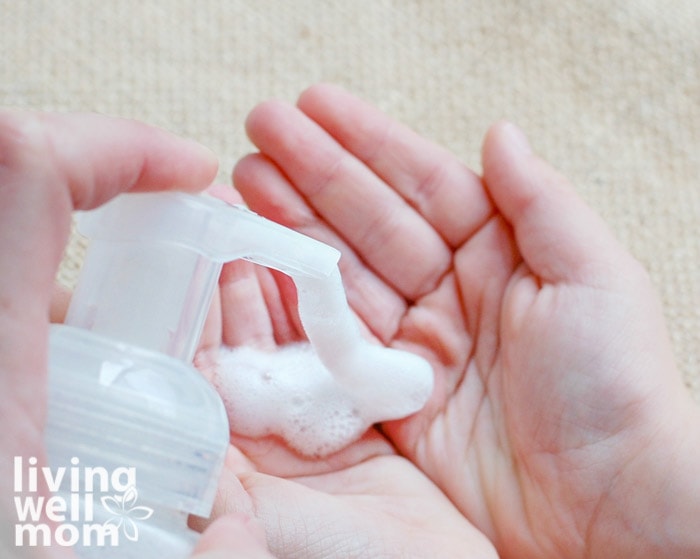 You can also add 1 tsp of glycerin for a thicker, smoother texture to your soap. If you have some on hand, go ahead and add it to your bottle. The soap recipe works fine without it, but you'll get much better results if you add it in.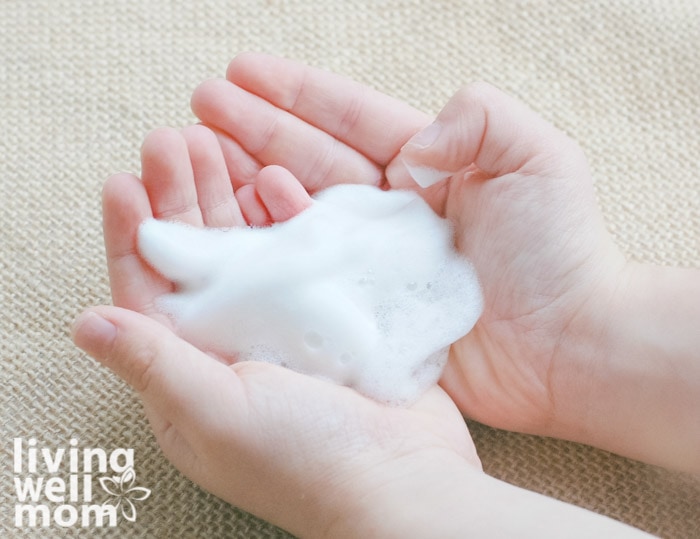 My 4-year-old daughter wanted to be the "tester" of our germ-fighting soap.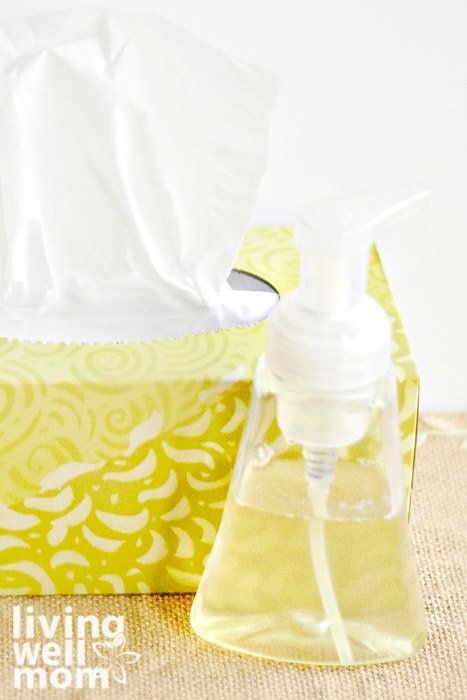 So moms, let's do all we can this season to keep our families healthy so we can avoid needed extra tissue boxes around our house!
Also since this is so easy to make, I recommend making a few bottles up at once, so you can have them at multiple sinks in your house.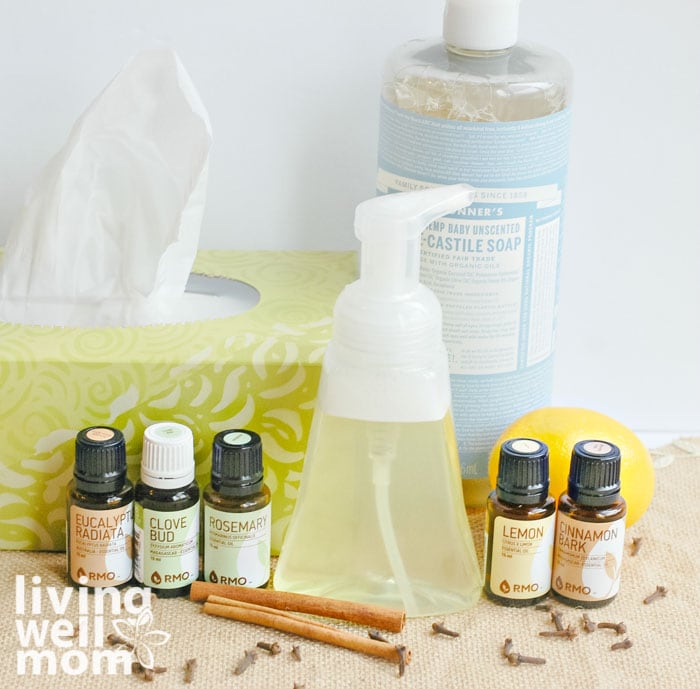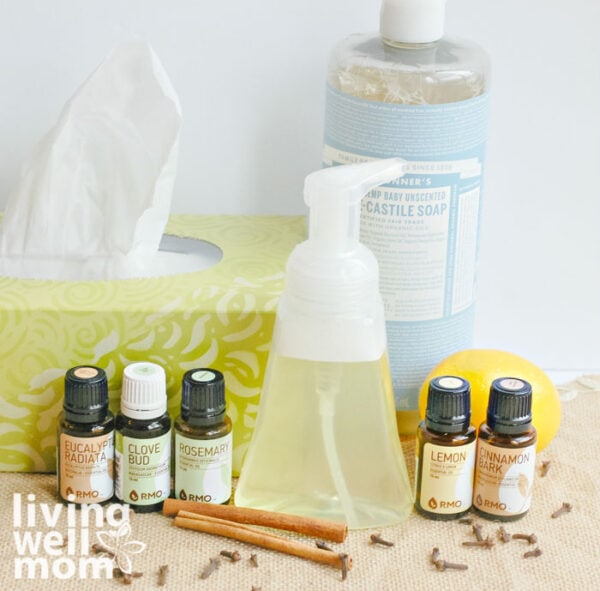 Easy Teacher Gift Idea
If you are looking for a practical DIY gift to give a teacher this time of year, make up this germ-fighting soap for a classroom! Then you can add some other DIY pampering items for your teacher as well like a peppermint foot lotion or lavender foot soak!
More Essential Oil DIYs
Looking for more ways to keep you or your household clean by making your own cleaning products using essential oils? Check out these posts:
Pin the image below to save the tutorial for later.