Today I'm going to show you how to make easy homemade bath bombs – perfect for a DIY pampering session for yourself!
These bath bombs are infused with lavender and chamomile essential oils – both known for their relaxing qualities. These are simple to make, with most of the ingredients probably already in your pantry. These make great gifts – but be sure to keep a few for yourself. Every mom needs to take time to pamper herself!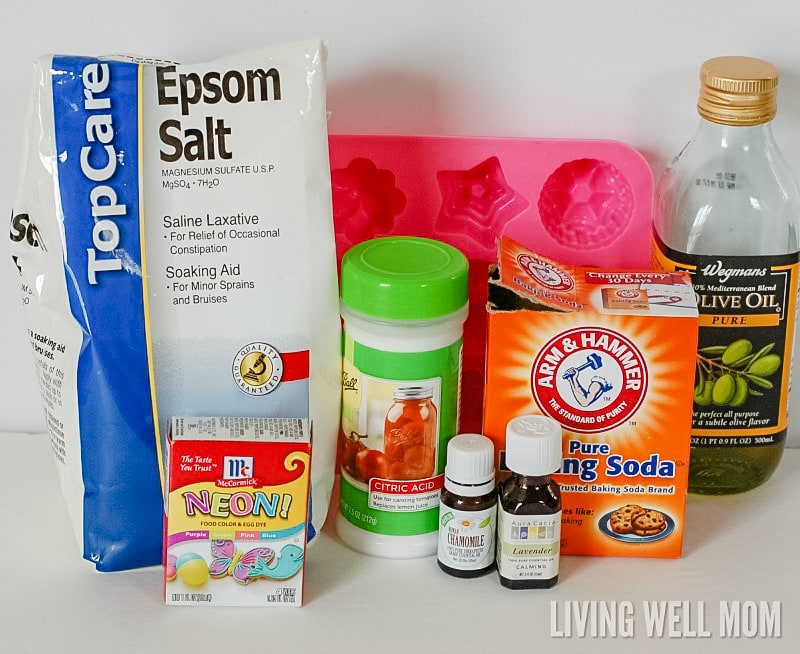 What You'll Need to Make Easy Homemade Bath Bombs:
*You can use any combination of your favorite essential oils.
Mix together the dry ingredients first – baking soda, epsom salt, and citric acid.
The pour in your 3 tsp of olive oil and 1 tsp. of water. The mixture will fizz a bit after you add the water.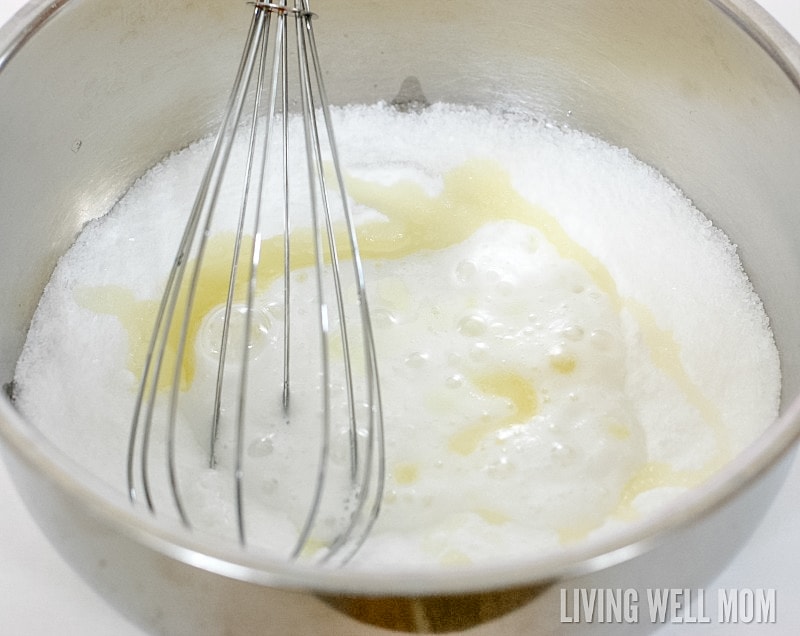 Mix well with this whisk. Add your essential oils and mix again. I chose 15 drops each of lavender and chamomile. You do not have to use just these oils – you can make a combo of your choice. Lavender and chamomile go nicely together and are perfect oils to add to a relaxing bath so that's why I chose these.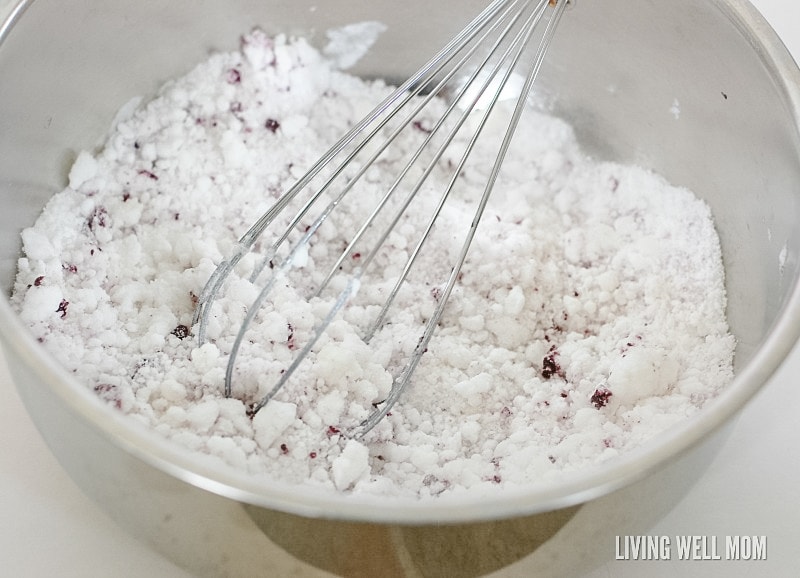 Next, add 3 drops of food coloring. Since we are using lavender oil for these homemade bath bombs, I chose to use neon purple food coloring
. Mix in the food coloring well until it is blended and there are no big chunks of colored powder.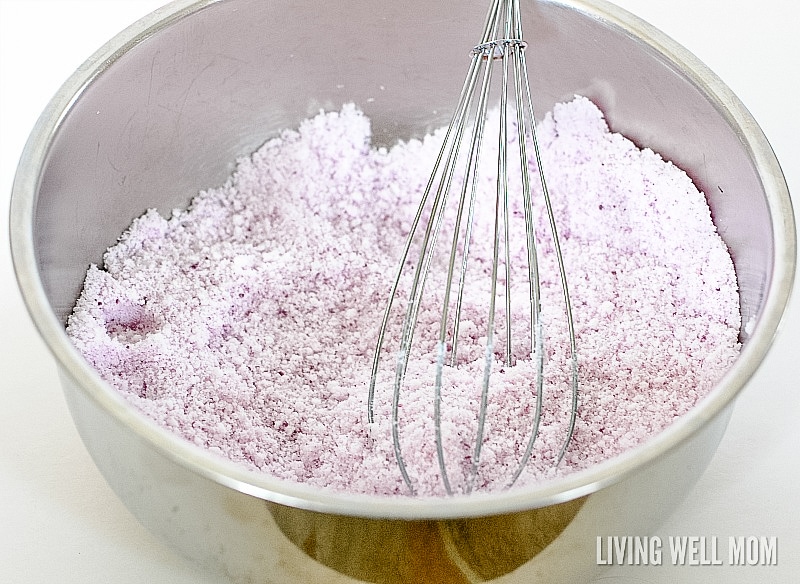 The next part is fun and a good time to get the kids involved (if they haven't helped you already with the stirring.) This part makes it feel like you are on the beach building sand castles! Take the moist bath bomb "sand" and firmly compact it into the silicone mold. This part can get a bit messy, so I recommend completing this over a cookie sheet for easy clean-up.
With the amount made in this batch, there was enough left over for a larger bath bomb that I put into a silicone cupcake mold
. (This is the extra special bath bomb just for mom!) 🙂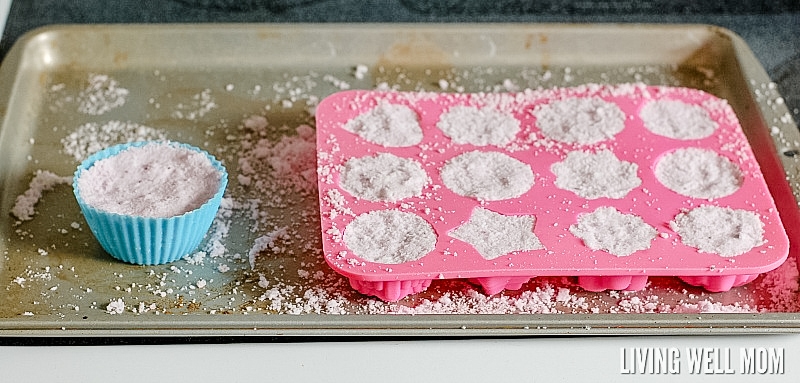 The bath bombs may expand a bit in the mold while they are drying. You can push them back down into the mold. Keep them in a cool place while they are drying to minimize how much they expand. When they're fully dry, gently pop them out of the molds.
I recommend storing your homemade bath bombs in a jar in a cool place with low humidity. If it is warm, or the sun beats down on them, they can melt and stick together.
I've made a few batches of easy homemade bath bombs with essential oils, for myself, my kids, and as gifts. They are fun in the tub with a fizzing action the kids love. And I love the relaxing powers of the essential oils.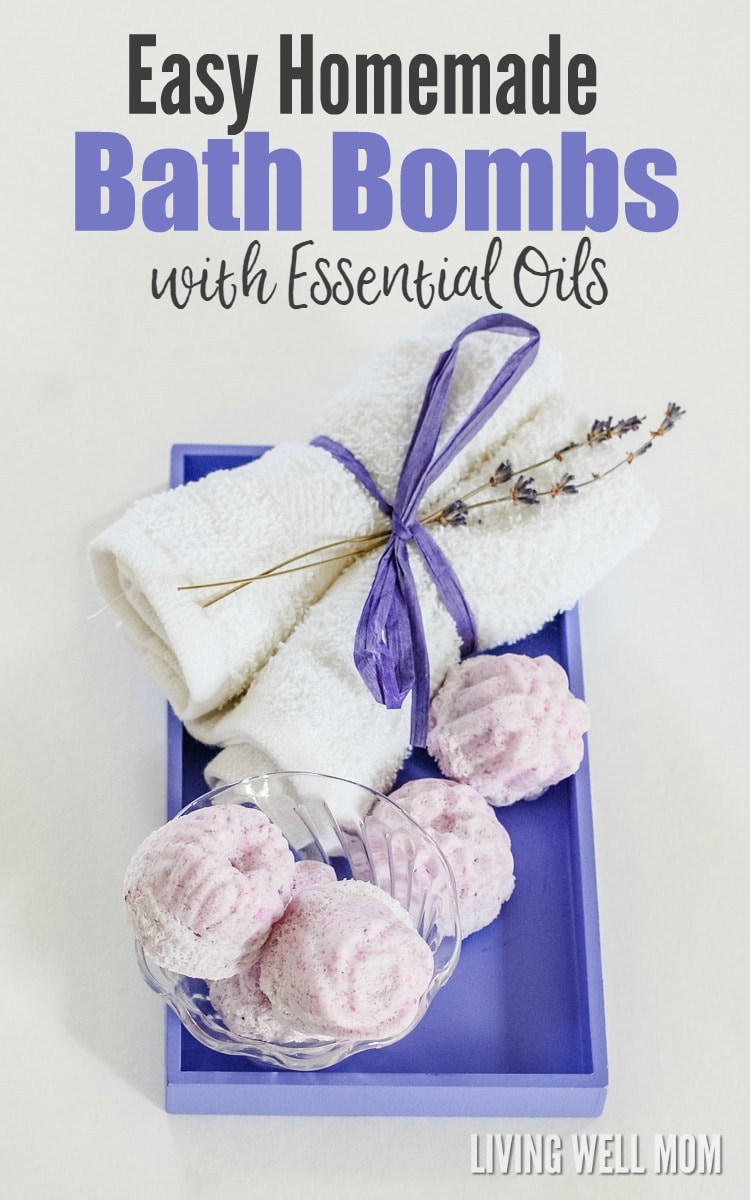 Love DIY bath and beauty products with essential oils? Check out these posts: