These DIY fizzy bath salts are a fun way to decompress at the end of the day. This homemade recipe creates a similar effect to a bath bomb, with fizzing reaction once it hits bathwater. Plus, you get the added skin benefits of bath salts.
This fun twist on traditional bath salts can be enjoyed by children and adults alike. Fizzy bath salts are made with plenty of Epsom salt, which provides its own set of incredible benefits.
Fizzing Bath Salts
The first thing you may be wondering is what exactly are fizzing bath salts? As I mentioned earlier it's a hybrid between bath bombs and bath salts!
Fizzing bath salts are a great option if you enjoy the reaction that a bath bomb gives but don't have the time (or patience) to make your own. These can be quickly thrown together and stored for when you want to enjoy a relaxing soak.
This fizzy bath salts recipe is simple and can be adjusted to your personal fragrance preference or aromatherapy needs. Use the scent combination ideas shared later in this post for deliciously scented salts.
If you have been feeling sore or tense lately, fizzing salts are a great addition to your bath. Epsom salt is a natural muscle relaxer and can help to ease muscle pain.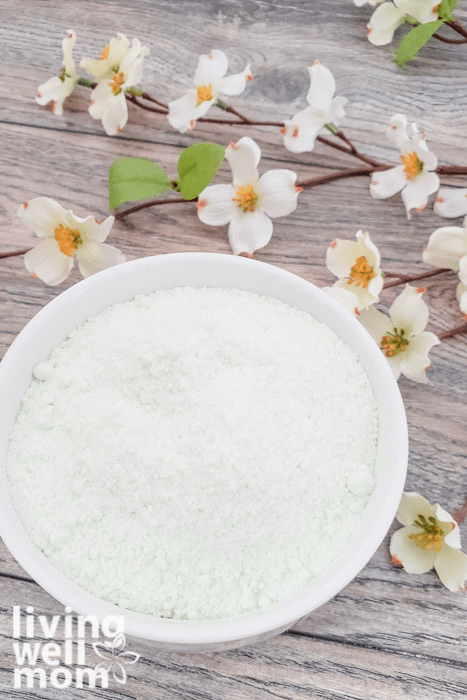 How Do You Make Bath Salts Fizzy?
Just like bath bombs, these special bath salts use citric acid as one of the main ingredients. This element is important because it creates the fizzing and foaming reaction that we are looking for.
The citric acid has a reaction when it hits the water, creating bubbling and fizzing as it dissolves.
As a matter of fact, making these salts can be a great STEM lesson for your kids! 😉
Bath Salts VS Fizzy Bath Salts
There isn't much of a difference between normal bath salts and DIY fizzy bath salts. Only a few ingredients set them apart.
Traditional bath salts are very simple and can be made with as few ingredients as salt and essential oils. You can see my DIY bath salt recipe here as proof! Fizzing salts, however, require additional ingredients such as baking soda and citric acid to fizz in the water.
Both great options to add to your bath. I tend to switch back and forth based on whatever sounds good to me that evening!
Fizzing Bath Salts VS Bath Bombs
Bath bombs and fizzing salts are pretty similar when you think about it. They both create a similar effect in a bath, and they contain many of the same ingredients.
The two are different in that one is solid while the other loose. Also, bath salts (obviously) contain much more salt, which is beneficial for your skin.
Epsom salt is an amazing ingredient that generally makes you feel better in your body thanks to muscle-soothing properties. Compared to bath bombs, this star ingredient is why I feel this fizzy bath salt recipe comes out on top.
Scent Ideas For Fizzy Bath Salts Recipe
Because this is a simple recipe, you can get creative and choose your preferred fragrance. Many amazing natural scents would make wonderful bath salts.
Here are a few scent ideas:
How To Make Fizzy Bath Salts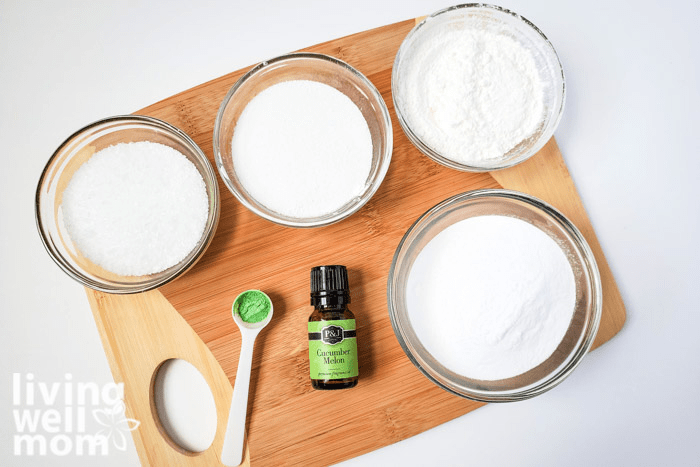 Ingredients
Here are the ingredients you'll want to have on hand:
Directions
In a large bowl, combine Epsom salts, citric acid, cornstarch, and baking soda. Stir well, using a whisk.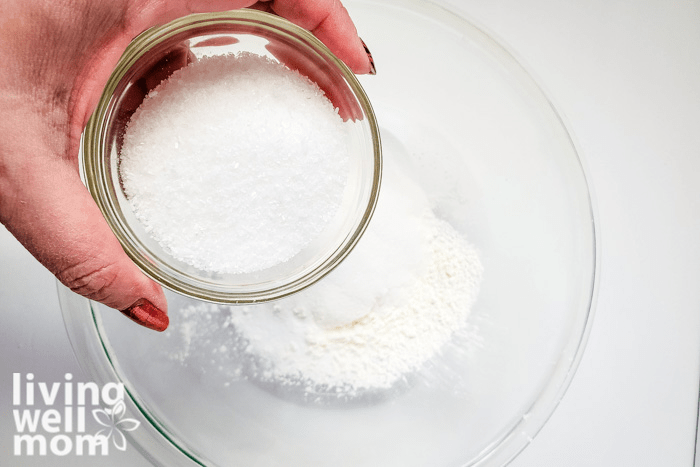 Next, add in mica powder and stir well.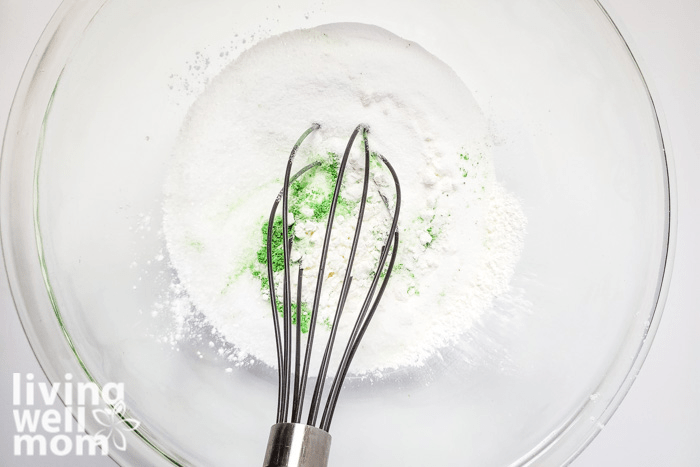 Very slowly, add the almond oil, whisking the entire time, so the liquid does not activate the fizz.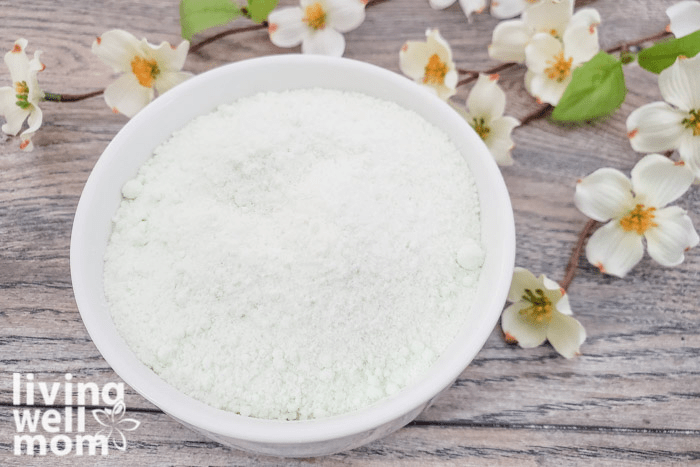 Lastly, add essential oil. Again, you'll do this while whisking.
How to Use Fizzy Bath Salts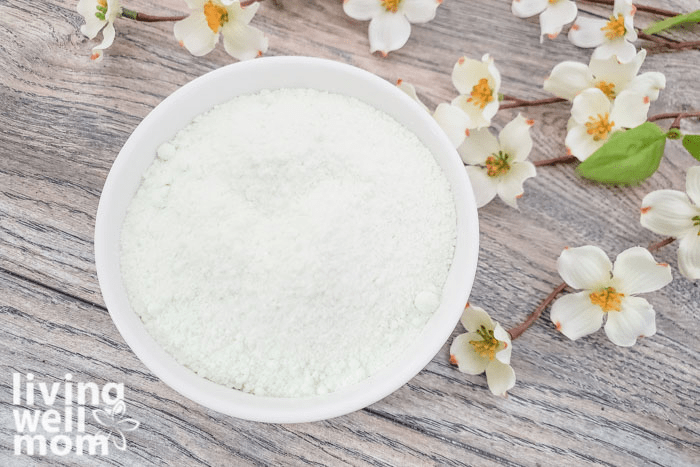 To use your homemade bubbly bath salts, you need to start by running a warm bath. Sprinkle your bath salts in while the water is running or afterward. You can add up to ¼ cup of the bath salts and swirl your hand around in the water until the salt has completely dissolved.
After taking your bath, rinse out the inside of your tub to remove any residual baking soda or salt.
How To Store DIY Fizzy Bath Salt
To store these fizzing salts for later, you will need to pour them into an airtight container. If they are exposed to any moisture, they will fizz and dissolve.
Even moisture from the air can cause these salts to fizz or harden into clumps, so pick a safe, dry place to store them.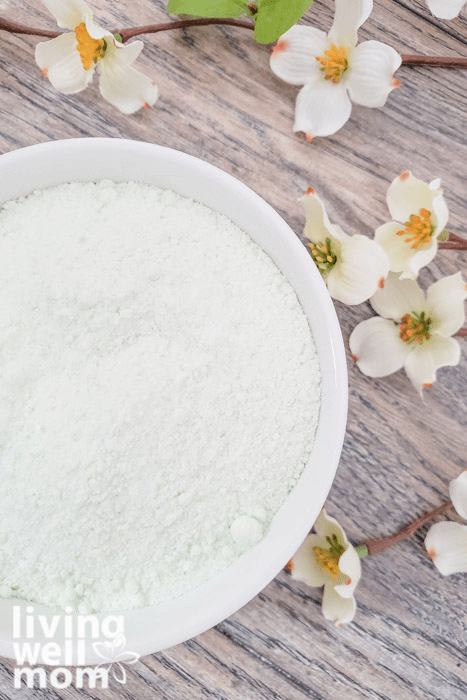 FAQ
Can you make fizzy bath salts recipe without citric acid?
Yes, you can make these fizzy salts without having to use citric acid. Just use cream of tartar in place of citric acid as it has a similar effect.
Cream of tartar is a byproduct of winemaking and is an acid as well. It is safe for topical uses. Just keep in mind that I have not tried this method out for myself, so I recommend using citric acid if you are able.
Are fizzing salts the same as foaming bath salts?
If you are interested in fizzing bath salts, you might have come across foaming salts as well. Though they might seem like they are the same thing, they are two different bath products.
Foaming bath salts usually include some kind of foaming ingredient or soap instead of citric acid. This gives the bubbly bath salts the ability to foam up in the bath as a bubble bath would.
Are fizzy bath salts safe for kids?
In general, these bath salts are safe for children to use. They should, however, be limited to only using once a week as citric acid and baking soda can be irritating to the skin.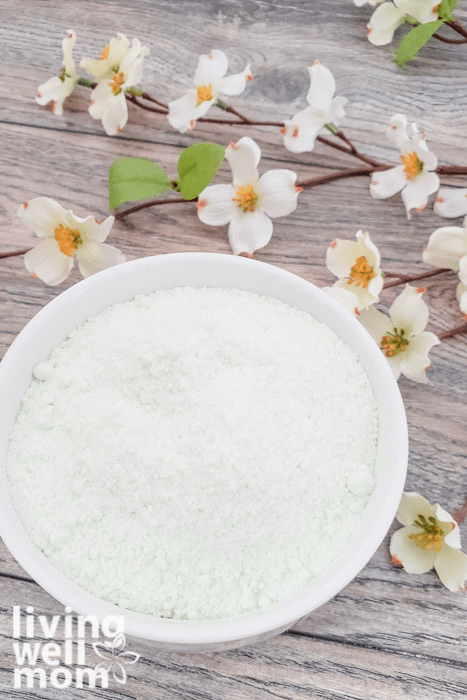 More Essential Oil DIYs You'll Love
Just pin the image below to save the bath salt tutorial for later.