Did you know that you can easily make your very own essential oil recipes for skincare and bathing right at home? Just think of all the trips to the store that you're not going to have to make! Everything is just so much easier when you can make your own beauty products at home.
Have fun creating your very own mixtures at home. But be warned…they're addictive (in a good way!).
Personally, I've noticed a huge change once I swapped from traditional bath products to all-natural homemade ones. My skin has never felt (or looked) better—it's truly incredible. I'll never go back!
20 Beauty-Related Essential Oil Recipes
Being able to stay home and create your own skincare products is awesome. I can't tell you how many times I've been so thankful that I didn't have to head to the store and try to weed through all the beauty options that they have there.
Instead, I get to sit at home and make my own. My children enjoy it too! I love how these essential oil recipes turn out, and the entire process is therapeutic for us all.
Plus, every one of these homemade essential oil recipes that you'll find below is made with natural ingredients. I'm especially thankful that I can make these products safely without any harsh or unnecessary chemicals added.
Here are some of my favorite essential oil recipes for you to try out. From bubble baths to foot scrubs, these DIYs will sooth you head to toe (literally). Enjoy!
Bath Products Made with Essential Oils
Did you have a long day at the office? This Calming Homemade Bubble Bath takes no time to whip up and enjoy. You'll be soaking the stresses of the day away in no time at all.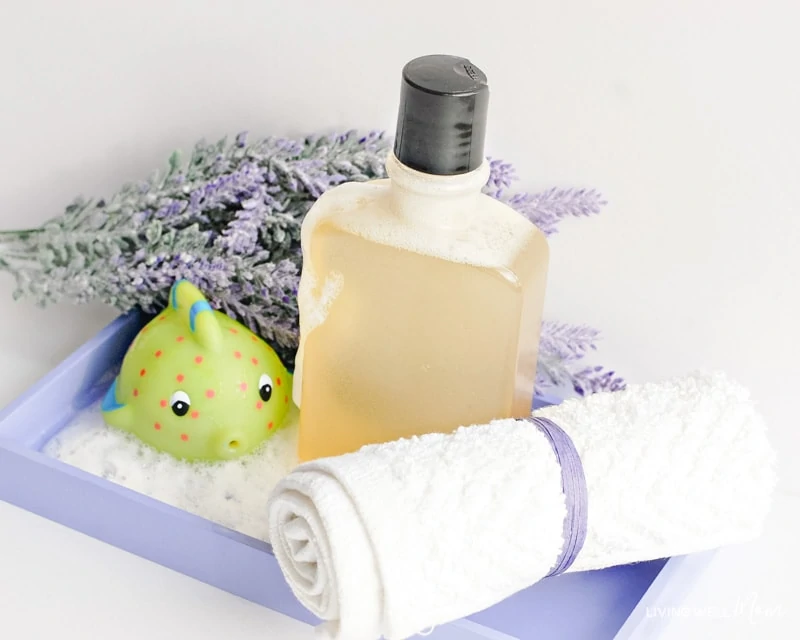 This Lavender Milk Bath recipe is a super simple way to get soft and silky skin.
Save your money and have a blast making your very own Homemade Bath Bombs. They're really simple to create and add such a fun appeal to your bath time.
Do you have some tired toes? This Epsom Salt Foot Bath will give your entire foot a much-needed soak.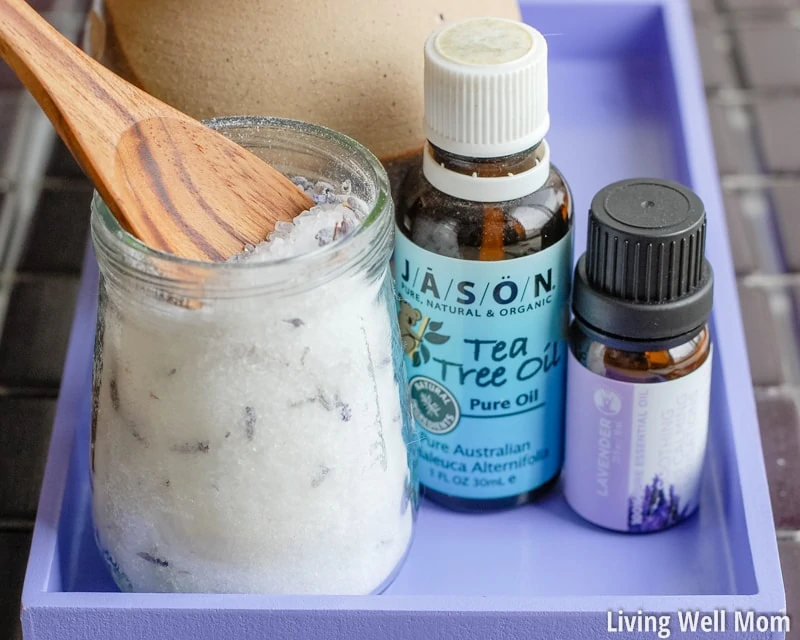 Don't forget to scrub away the dirt and grime with this Homemade Body Wash.
Peppermint Sugar Scrub is perfect for the holiday season and makes a great homemade Christmas gift, too.
Try out this Easy Melt Pour Loofah Soap. It just might be the most simple soap that you've ever made.
Check out these Peppermint Lemon Essential Oil Shower Melts. They smell amazing and make the shower minty fresh!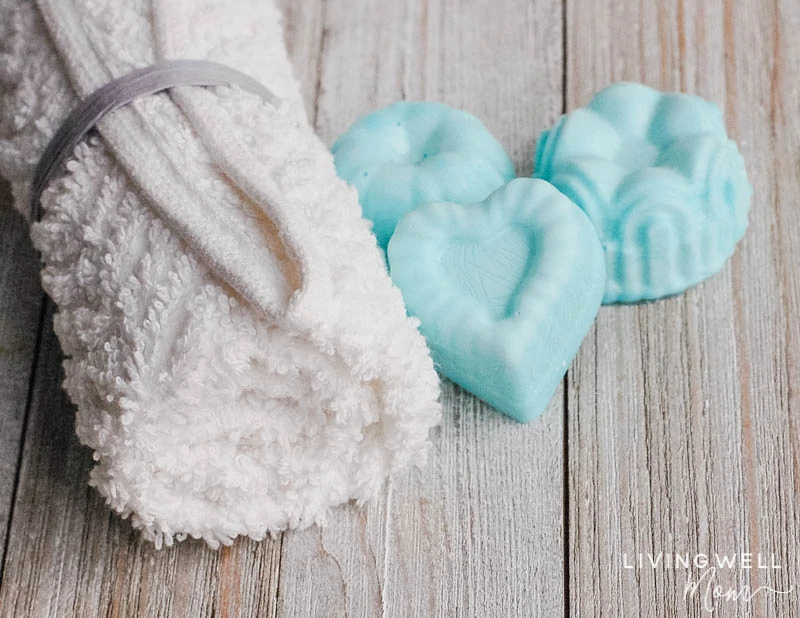 Give your body a detoxifying scrub with this simple DIY Charcoal Soap.
Need a little help waking up? Put a couple of these Shower Melts in your morning shower and you'll be wide awake and ready to go!
Essential Oil Recipes for Beauty Products
Now that we've looked at some of the bath products, let's dive into the awesome beauty products as well. These effective essential oil recipes are perfect for sensitive skin!
Here are the Best Essential Oils for Acne. If you're looking for a natural way to clear up your face, try these.
This DIY Face Toner is a great way to use a natural product on your face without any harsh chemicals.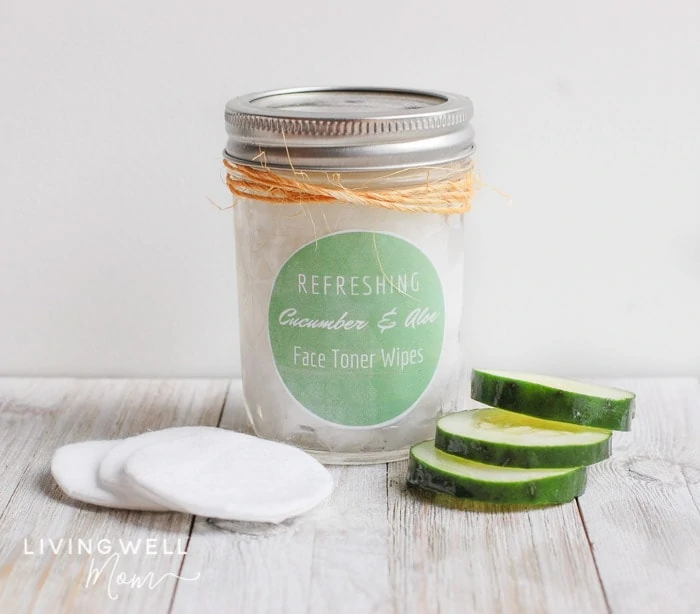 Have you ever tried a Charcoal Face Mask? If not, now is your time! Give your skin a brand new glow!
This DIY Face Mask is a good way to get rid of some of that old skin and let the new skin shine.
Keeping your face clean of dirt and grime is important and this Foaming Face Wash can help you accomplish just that.
The smell of this Lavender Honey Face Wash is too good to pass up! It's so refreshing to use on your face as well.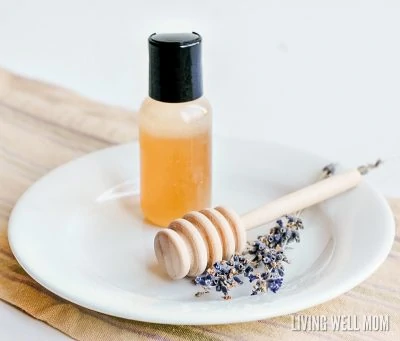 Homemade Body Butter is a great recipe that is certain to hydrate your skin. It also smells super good, too.
Don't forget about your nails! This DIY Cuticle Oil can help keep your fingers and nails looking great.
Add on some Homemade Cuticle Butter to keep your cuticles looking good.
If your lips are chapped and dry, you're going to love this DIY Lemon Lip Scrub. It feels so great on your lips!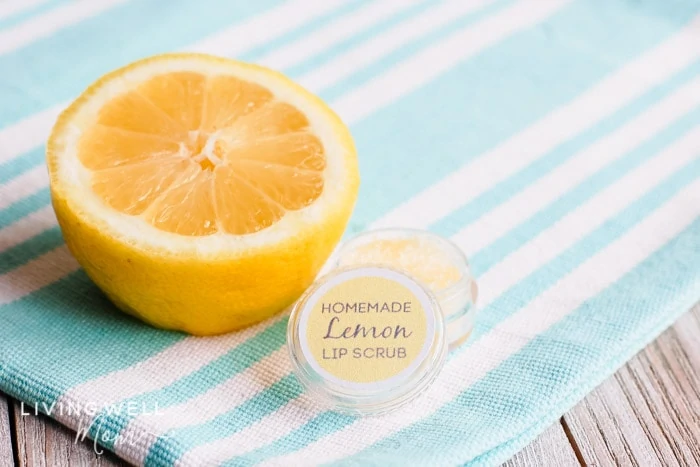 As you can tell, essential oils are used in a lot of beauty and bath products. They smell great and aren't toxic to the skin.
These essential oil recipes are a great way to get your beauty fix right from the comfort of home.
Looking for a way to implement some of these homemade skincare products into your daily life? I've got you covered with my all-natural skincare routine.
Which of these homemade bath and skincare products with essential oils are you planning on making and using first?
Just pin the image below to find the list of essential oil spa recipes later!