I have another fun DIY beauty product for you to try – Lavender Honey Face wash!
Moms – this DIY is a pampering product just for you! Give yourself permission to take just a few minutes (it's quick – I promise) out of your busy day and mix up some lovely lavender honey face wash. Your skin will thank you – plus it's easy to make and much cheaper than "natural" face washes you can find in the store.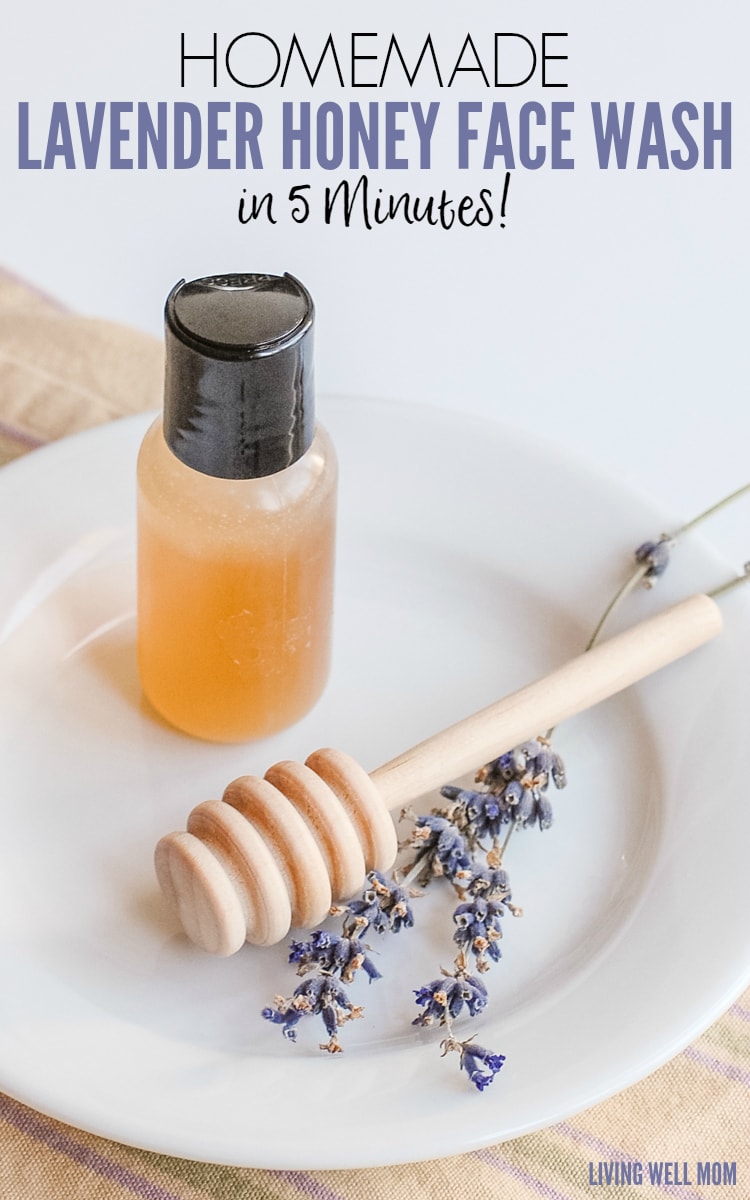 I've never used honey in a DIY bath and beauty product before, but it makes sense that honey benefits our skin. Check out how I used coconut oil and essential oils to help fight my adult acne! Honey is also full of antioxidants and is extremely moisturizing – which may help slow down the aging process.
Lavender is also so wonderful for our skin. It is the super hero essential oil for all skin ailments. I use it all the time for burns and to relieve itch from bug bites. Having lavender in your face wash helps your skin to be relieved of any inflammation and soothes the skin.
Combine the honey, lavender, and some skin nourishing oil like argan oil
, and you have the perfect natural combo for face wash.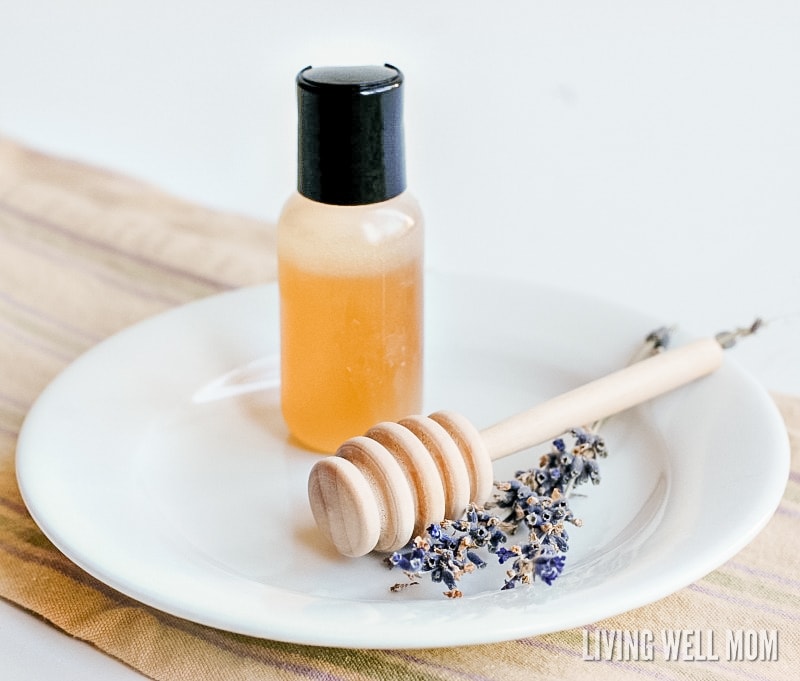 Supplies for Homemade Lavender Honey Face Wash: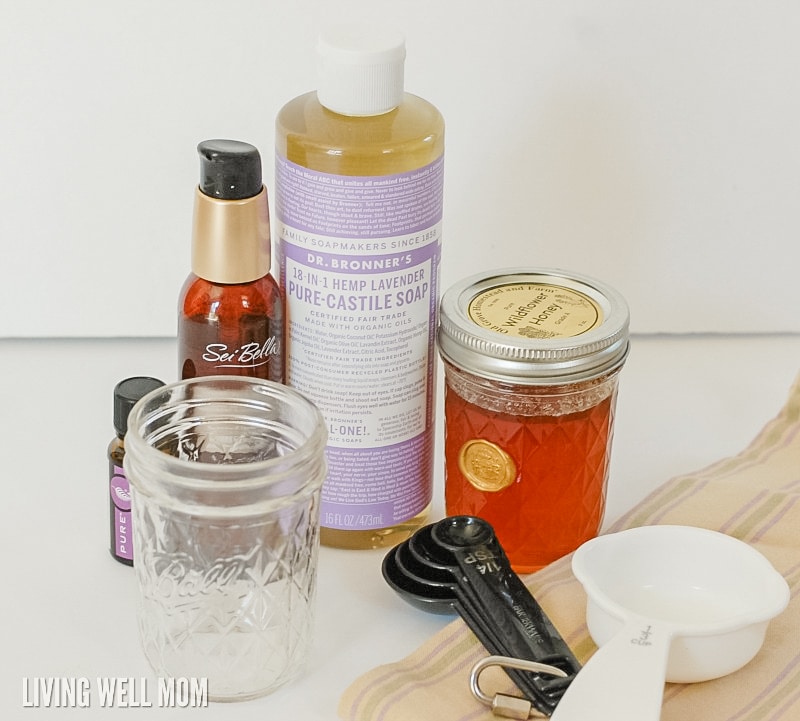 wonderful homemade cleanser. Get the step-by-step easy directions here:
I used a small empty mason jar for this homemade lavender honey face wash.
Pour the 1/3 cup of castile soap into your jar.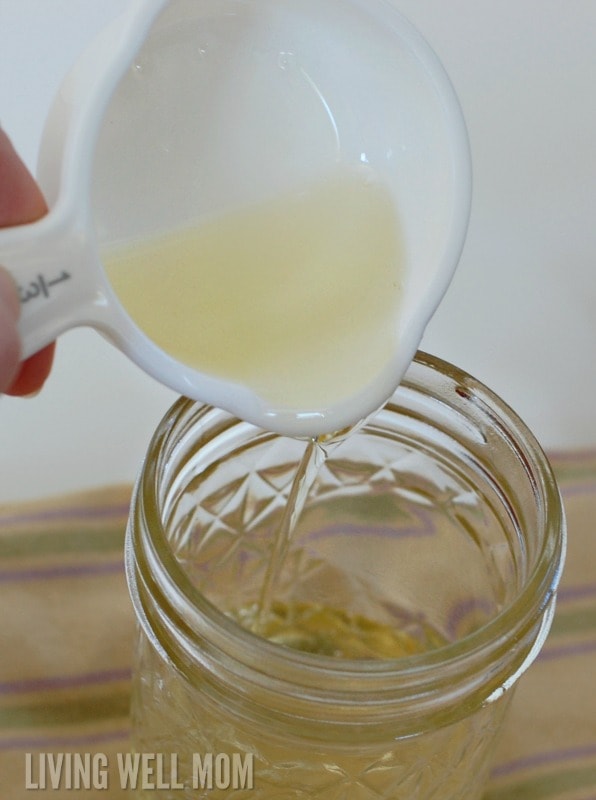 Add 1/3 cup of honey. If your raw honey is too thick, you can warm it on the stove first.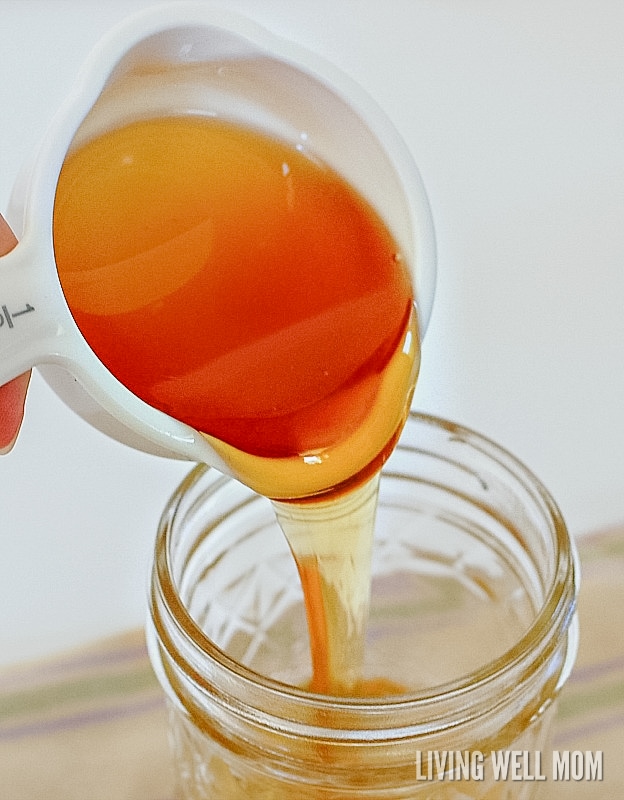 Add the water, argan oil, and lavender essential oil.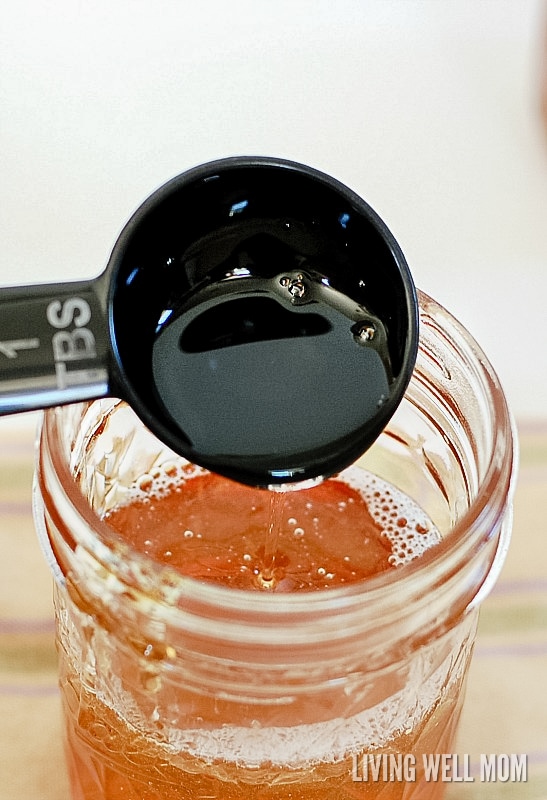 You will see how each ingredient separates with the honey settling on the bottom after you combine the ingredients. Close and gently shake your bottle to be sure it is well mixed before using.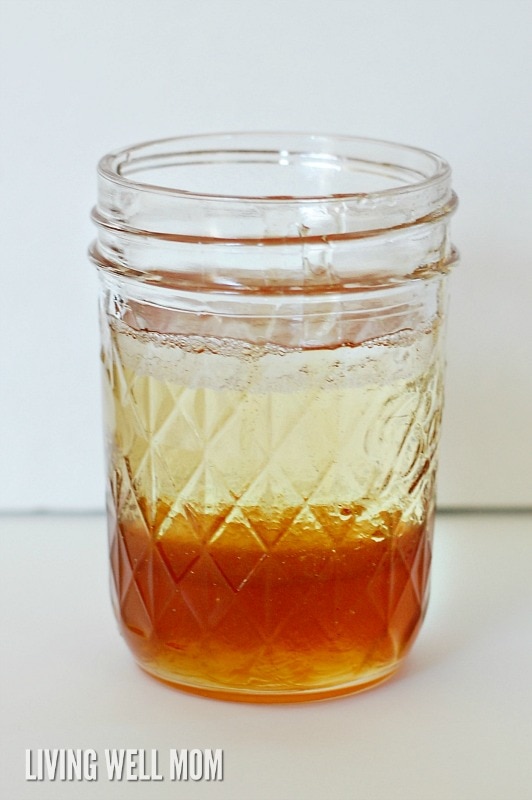 That's all you have to do to make your very own homemade Lavender Honey Face Wash!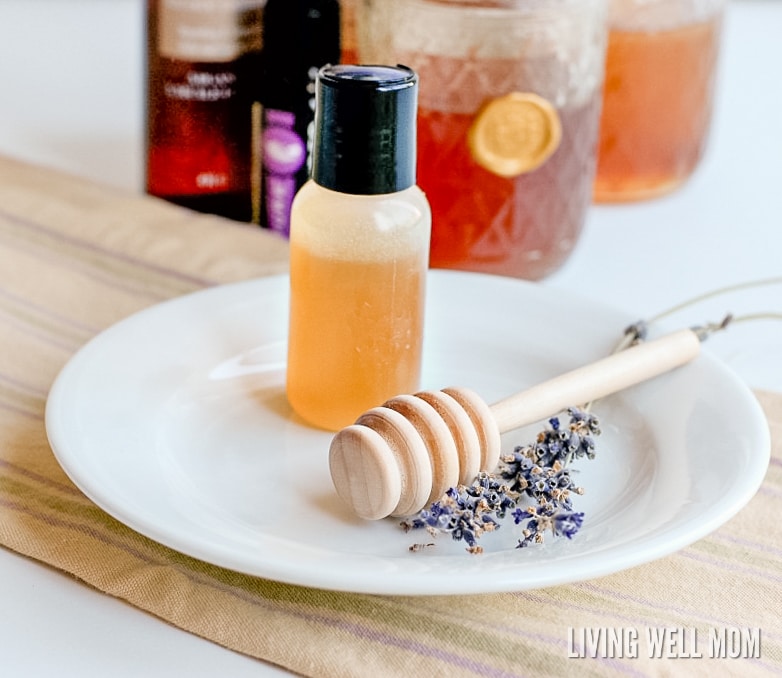 I went on vacation recently and used an empty travel-sized bottle to bring my lavender honey face wash. It's also a nice option for keeping it in the shower.
I keep the full batch in a mason jar under my sink in the bathroom, and just refill this travel size whenever I need to.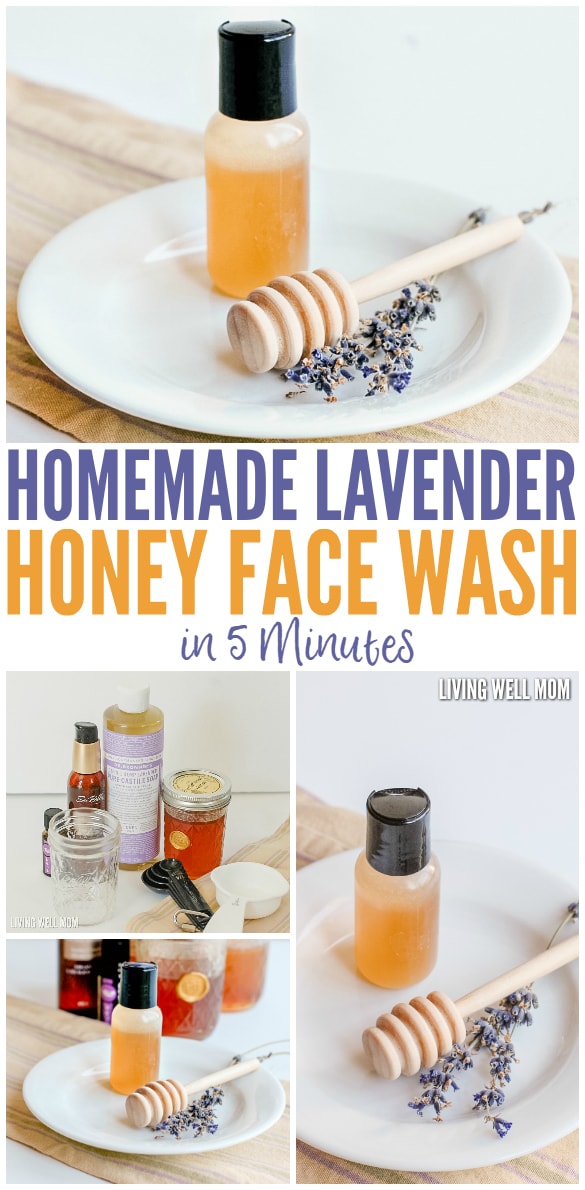 Here are some other great DIY bath and body products that you can try making:
Easy Lavender Goat Milk Soap Recipe
Citrus & Rosemary Goat Milk Soap Recipe
Homemade Sunburn Relief Cream with Essential Oils
How To Make Easy Homemade Bath Bombs With Essential Oils
Homemade Coconut Oil Lotion Bars
Homemade Liquid Foaming Hand Soap