I recently made this homemade foaming face wash and am so pleased with the results, I doubt I'll use a different face wash ever again! It's simple to make, smells wonderful, lathers nicely, and is wonderful for my oily, acne prone skin.
Once you purchase all the ingredients to make your own homemade foaming face wash, you'll have enough to last you for at least a year or more. When you compare that to how much you're spending for your current face wash, it makes this very affordable as well. Even more, it's a fraction of the cost of other "natural" face washes.
Even more, this natural homemade foaming face wash takes only about 5 minutes to make!
What you'll need to make homemade foaming face wash: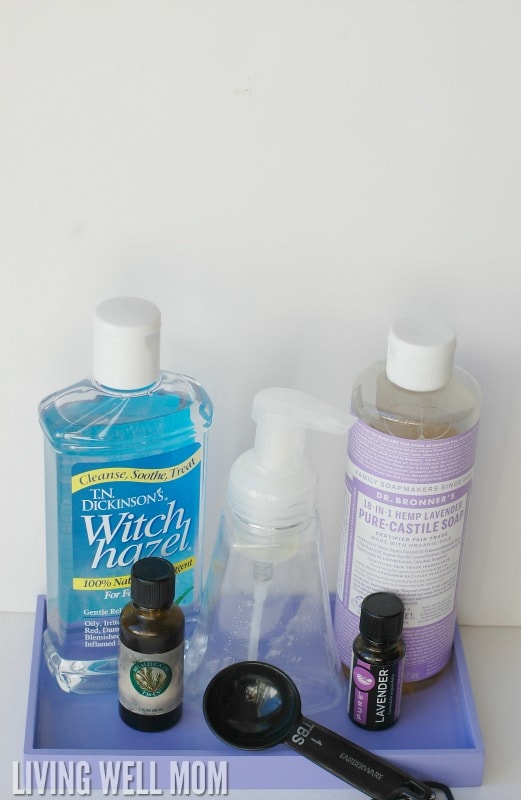 Start with an empty foaming soap bottle. I re-used one that I had purchased from hand soap from the store. But as I mentioned above, you could just order your own empty foaming bottles off of Amazon.
Pour 3 tablespoons of Bronner's Castile soap into the foaming soap container. Castile soap is the gentlest of soaps!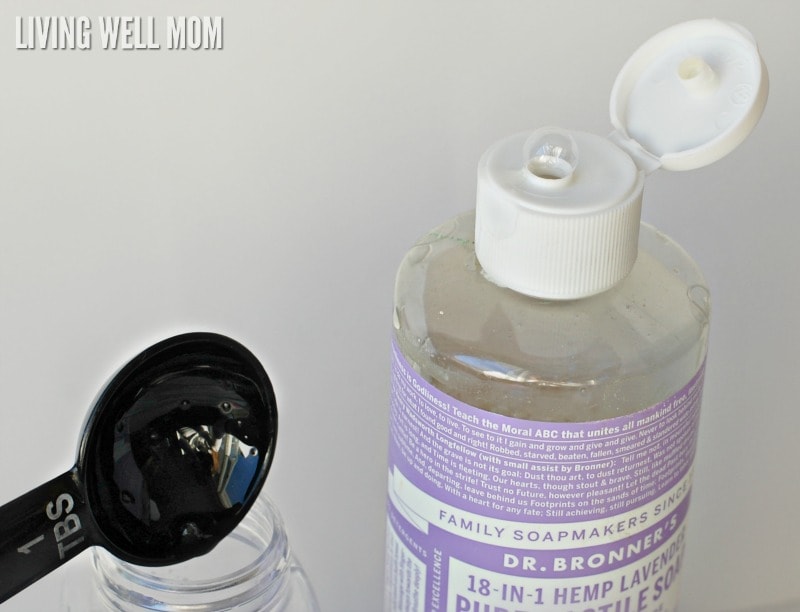 Then add 3 tablespoons of Witch Hazel to the bottle.
Witch Hazel is great for toning and has anti-inflammatory properties which is great to clear up and prevent blemishes. I had this brand on hand, but if you prefer a more natural, no alcohol-added version, this Witch Hazel
is a great option.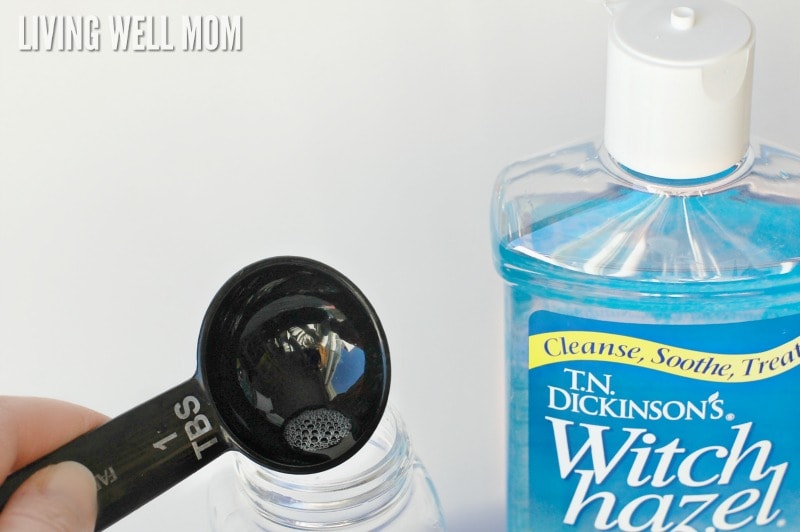 Then add 10 drops of tea tree oil.
I use a combo of tea tree oil and coconut oil on my face each night. Tea tree is also great for oily and acne prone skin. I sometimes just put a drop of tea tree oil on a pimple alone and am always amazed at how quickly it clears up!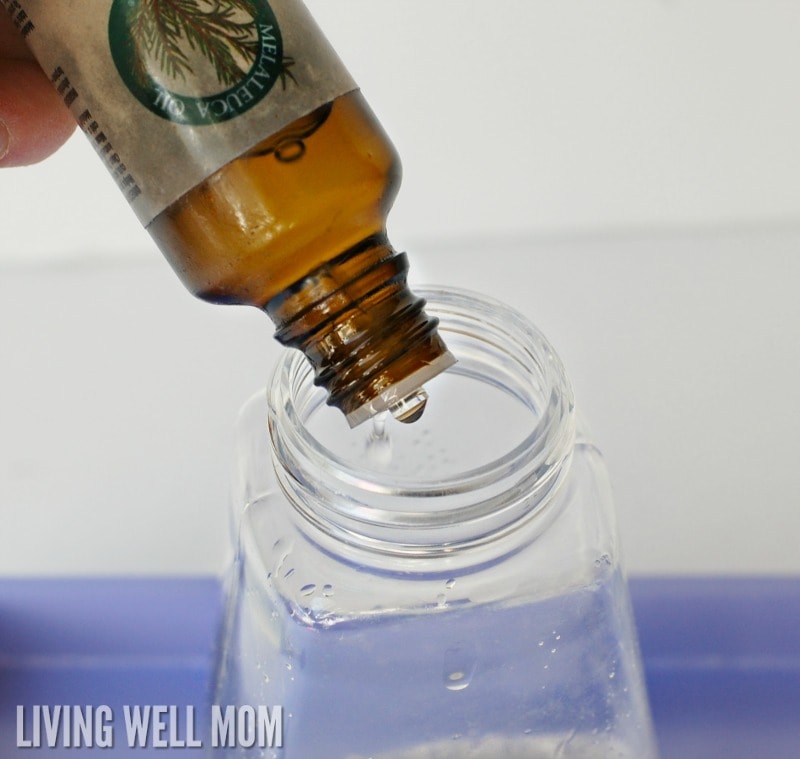 Then lastly, add 10 drops of Lavender essential oil.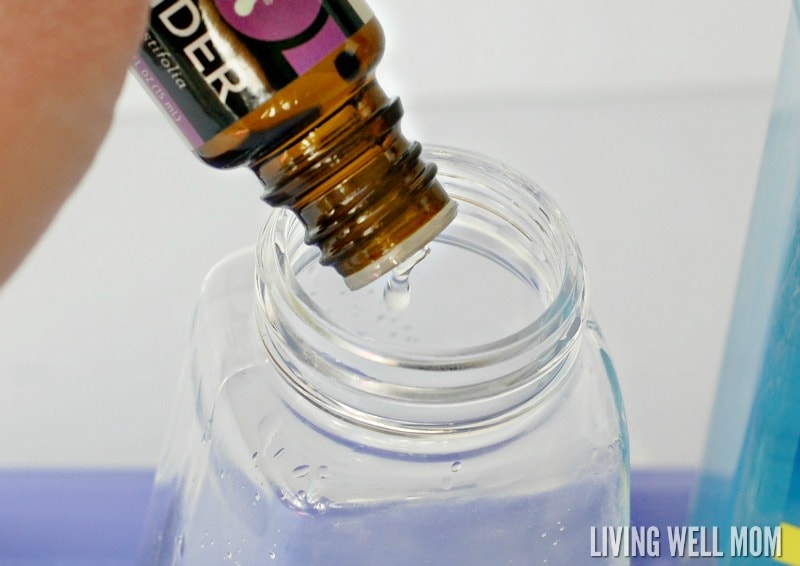 Lavender essential oil is good for all skin conditions. I've used it to relieve itching bug bites, soothe poison ivy itch, and it speeds up healing of burns!
So now you've made the foaming face wash concentrate, the last step is to fill the rest of your bottle up with water.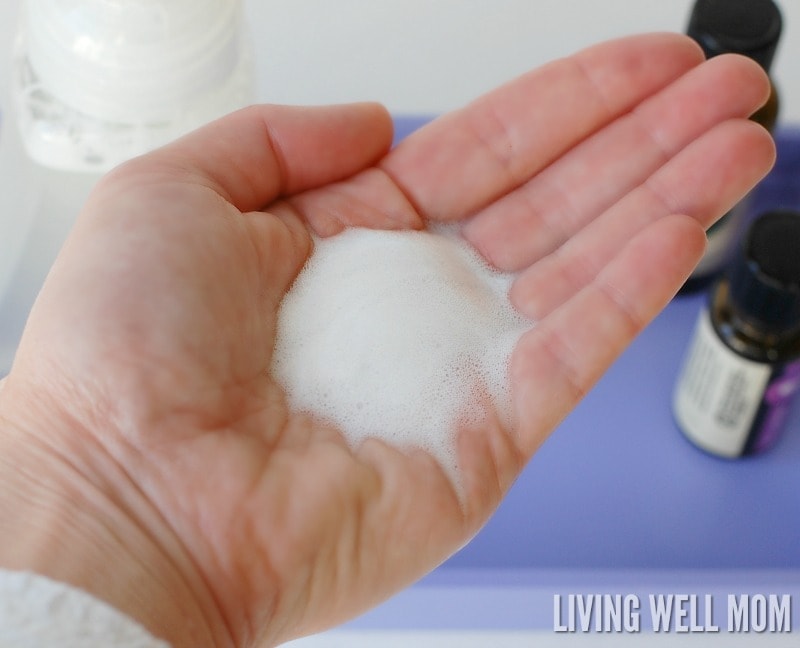 Put just one squirt in your hand and its enough to cover your face. Clean your face with your homemade foaming face wash and enjoy how gentle and soothing it is!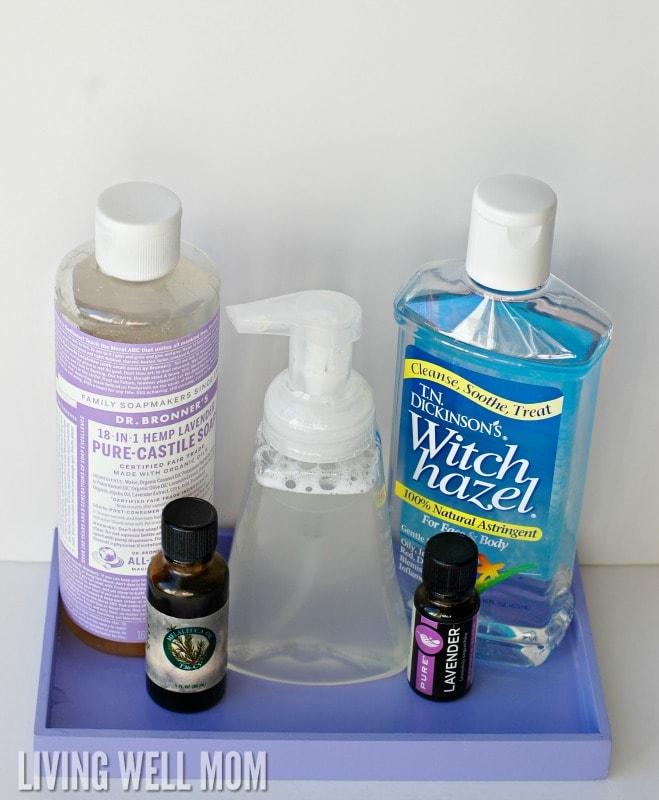 This homemade foaming face wash is so easy to make, is cheaper than any other pre-made natural face wash, and it smells wonderful. You will want to have this in your shower next to your homemade peppermint sugar scrub and your homemade coconut shaving cream.
Making your own DIY bath products is so much fun and much better for you too since you know all of the ingredients are natural! I totally recommend trying this homemade foaming face wash. You could even make it as a DIY homemade gift and give it away to friends and family!