I'm often asked by other moms how I feed my family on a gluten-free diet. I think many people assume gluten-free is limiting and includes tasteless recipes.
It's really quite the opposite. There are SO MANY gluten-free foods and recipes.
Ever since we "went" gluten-free, I've had so much fun trying out new gluten-free recipes and creating my own versions. And my kids have loved helping me.
The sky is practically the limit with gluten-free, just as long as it doesn't include wheat! =)
Here are some of our favorite kid-approved gluten-free recipes here at Living Well Mom:
19 Kid-Approved Gluten-Free Recipes
Breakfast:
Make this hearty breakfast ahead of time, freeze it, then pop in the microwave for a delicious on-the-go breakfast the whole family will love! This Zucchini Sausage Mini Quiches recipe is gluten-free and kid-approved.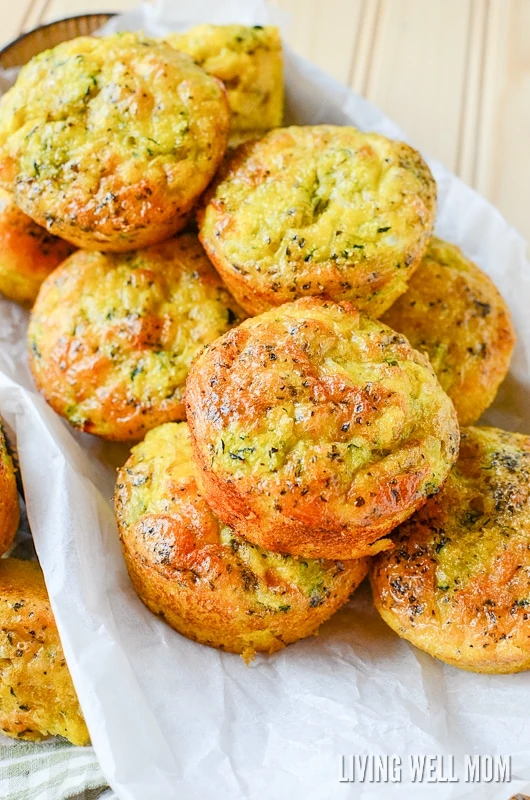 Raspberry Overnight Oats take less than 5 minutes to prep and you'll be rewarded with a delicious ready-to-go breakfast the next morning!
Snacks:
These Chocolate Protein Balls have 7 ingredients and require just 5 minutes to make!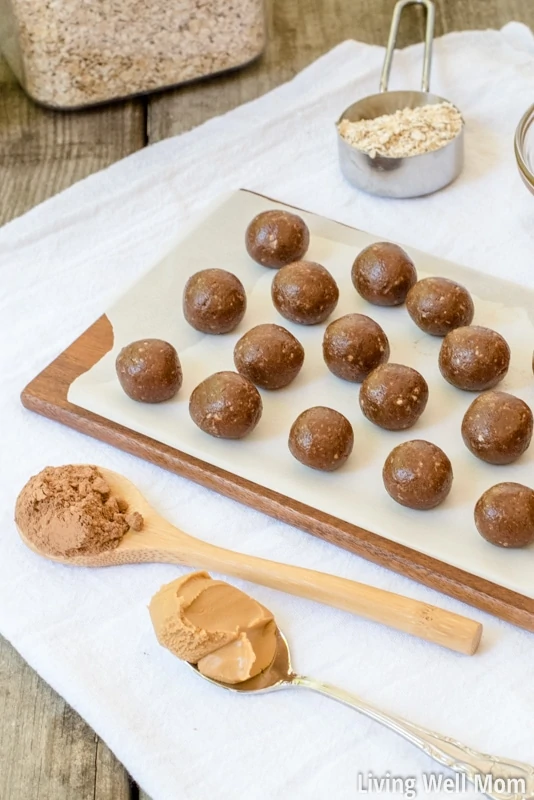 With oats, dried fruit, maple syrup, pumpkin pie spice, pumpkin, and more blended together, this Pumpkin Spice Granola is a hearty snack!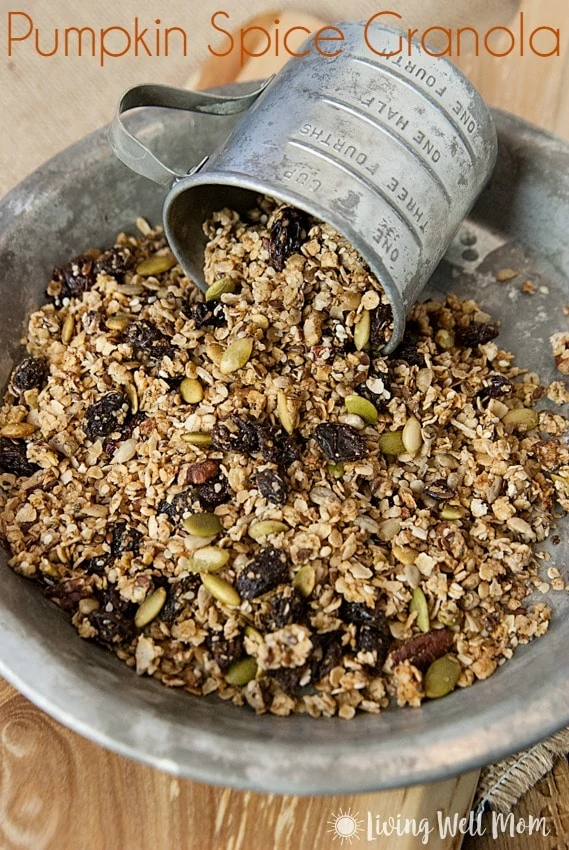 My kids enjoy these peanut butter snack balls so much, we make them almost every week. They're perfect for packing in school lunches. (You easily sub sunbutter if nut allergies are a concern!)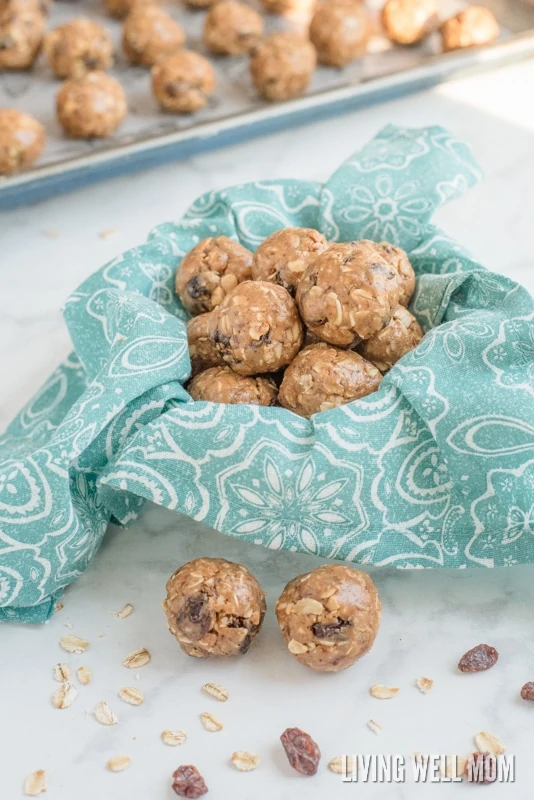 Gluten-Free Pumpkin Streusel Muffins are light and flavorful, perfectly spiced, and naturally sweetened with maple syrup and honey. Yum!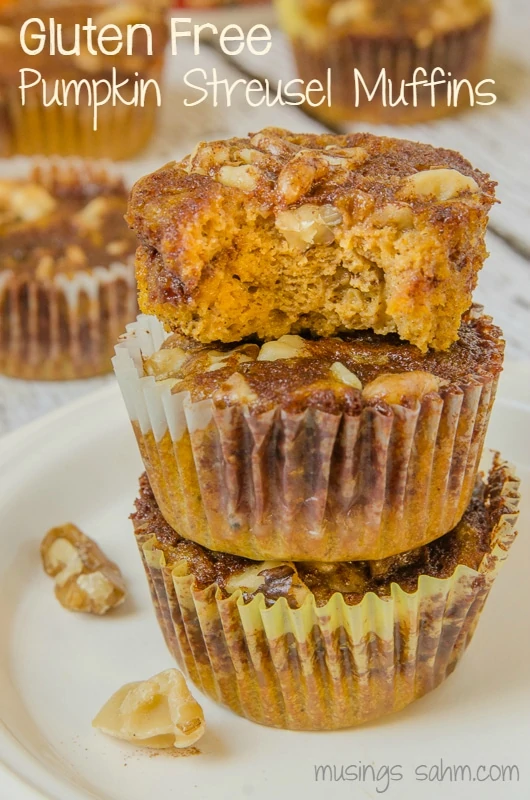 Dinner:
This Easy Slow Cooker Sloppy Joes isn't your average 'joe'; it's deliciously tangy and it's gluten-free! Plus it's kid-approved and, with quick and easy prep time, it's a perfect family dinner recipe for any busy weeknight!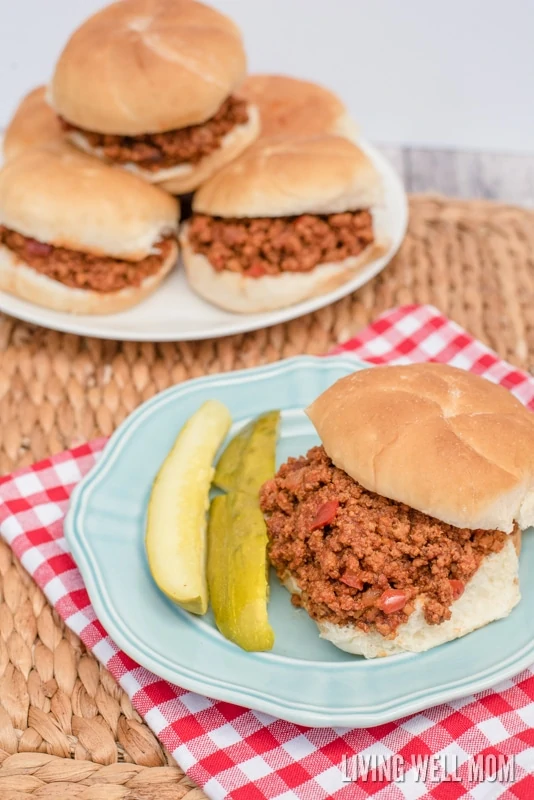 These Easy Tuna Patties have just a few simple ingredients and are so tasty, even kids love them! Plus, they're gluten-free and grain-free!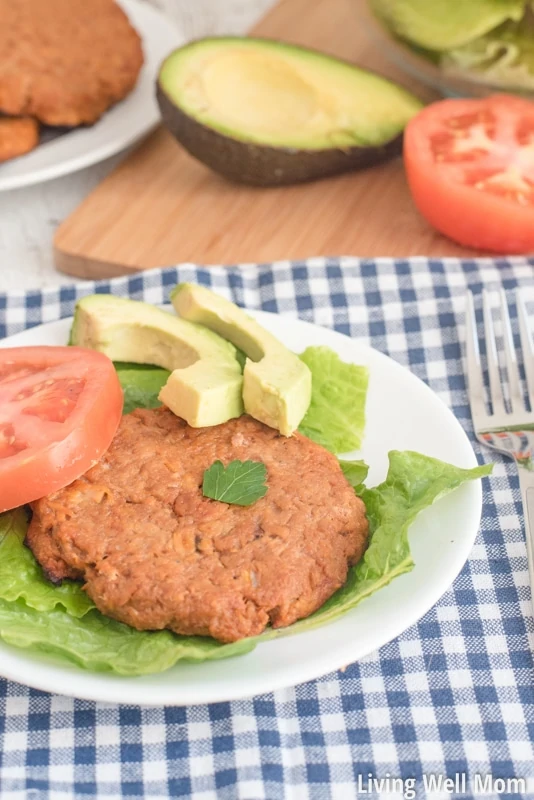 With a flavorful southwestern-inspired sauce, pasta, and turkey breast, Southwestern Turkey Pasta Bake is easy-to-make, budget friendly, and a favorite gluten-free dinner!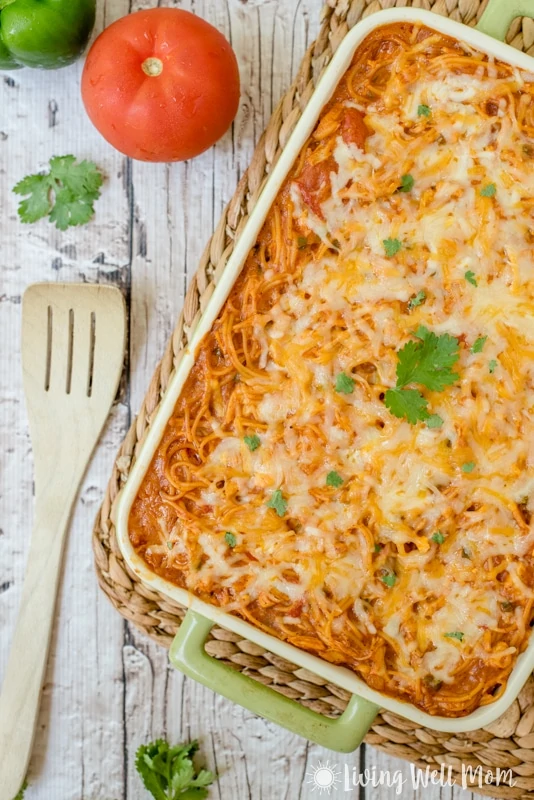 This tender Baked Turkey Breast is covered with a perfectly blended array of seasoning and, with a little coconut oil drizzled over the top, it's so juicy and savory, you'll never guess it's gluten-free and grain-free!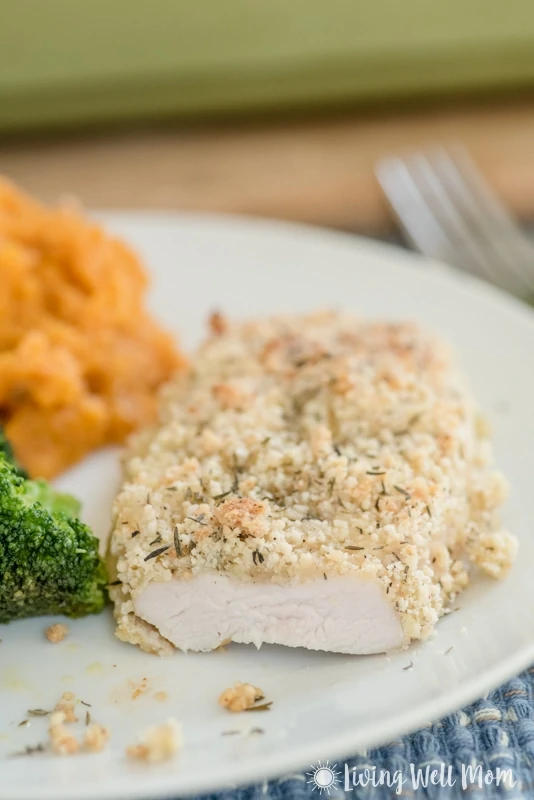 Savory Ground Turkey & Quinoa One Pot Dinner Recipe – This hearty dinner is healthy, gluten free, and loaded with vegetables and savory seasoning with a light tomato sauce.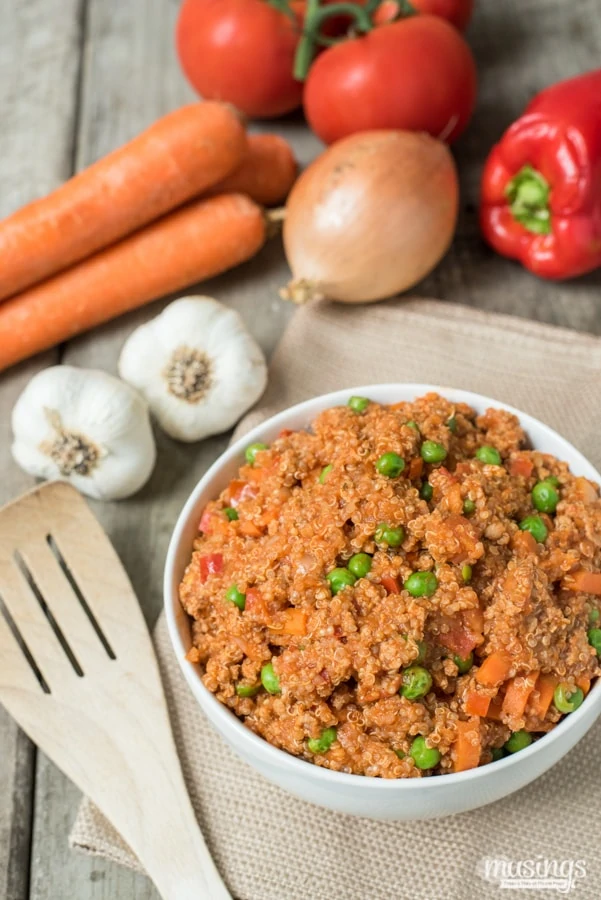 Sweet Treats:
Dairy-free chocolate chip cookies so delicious, no one will guess they're gluten-free too! They're quick and easy to make and sweetened with coconut sugar; this favorite recipe gets two thumbs up from kids and adults alike!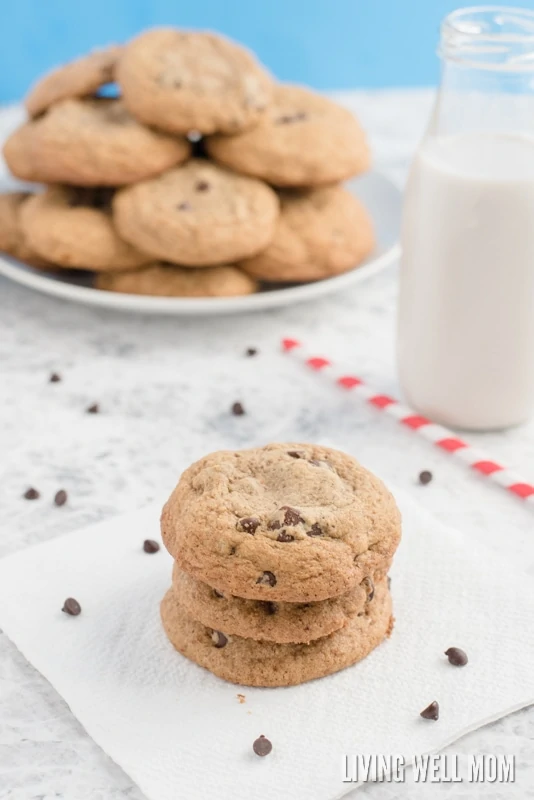 With a smooth creamy peanut butter filling surrounded by peanut-butter flavored chocolate, these easy, no-bake Homemade Peanut Butter Cups are a satisfying gluten-free treat!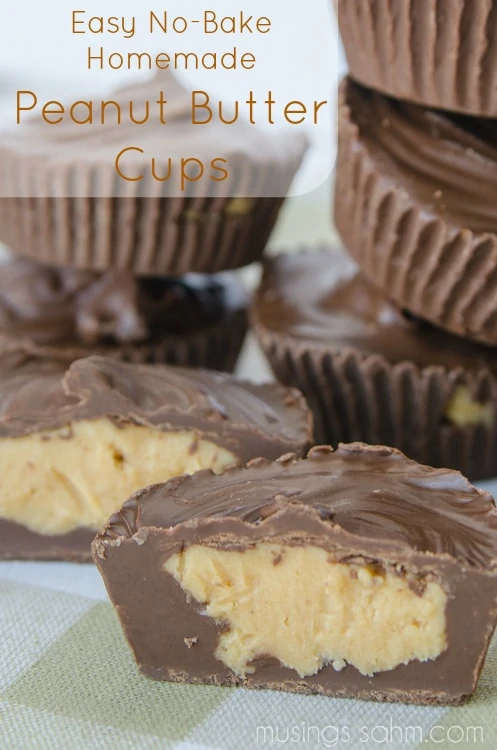 Chocolate Chip Coconut Bars are melt-in-your-mouth tasty and won't last long! It's a good thing it takes just 5 minutes to whip up a batch!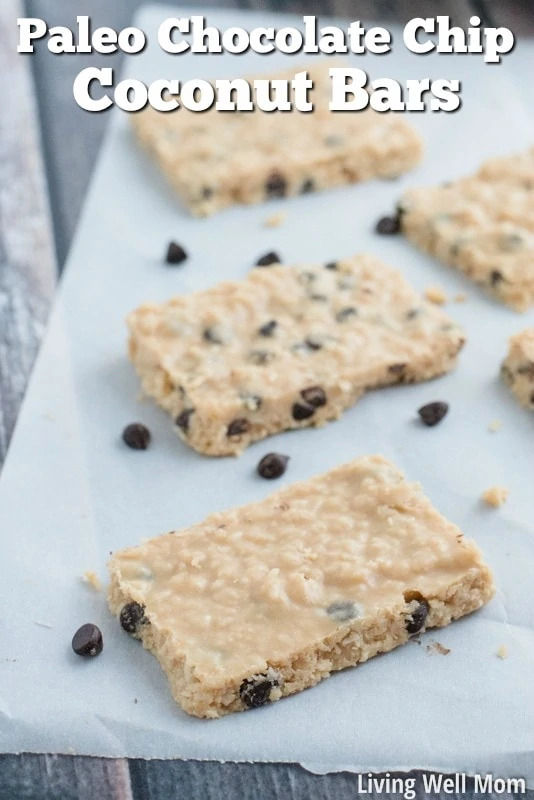 If you love peanut butter cups, you're going to love this healthier Almond Butter Cup Dessert that takes just 5 minutes to whip up!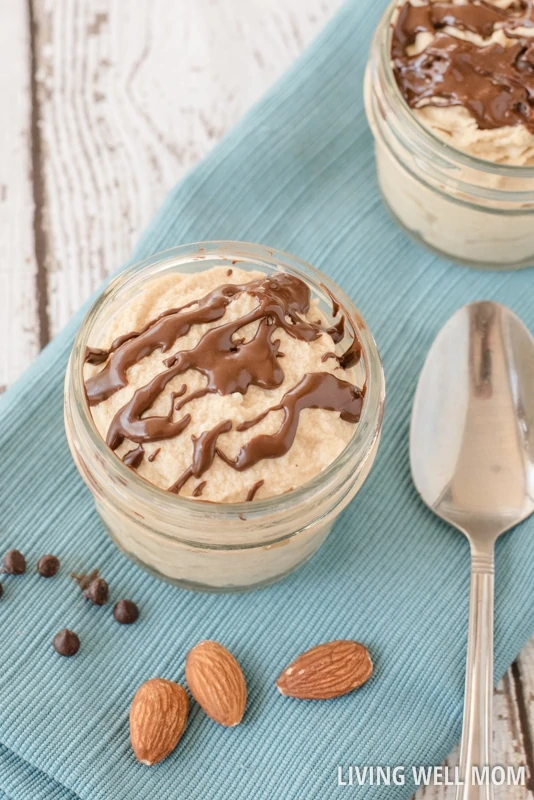 Craving cookie dough? Whip up a batch of these delicious Cookie Dough Bites in just 5 minutes! This egg-free, dairy-free, gluten-free recipe is a favorite with both kids and adults.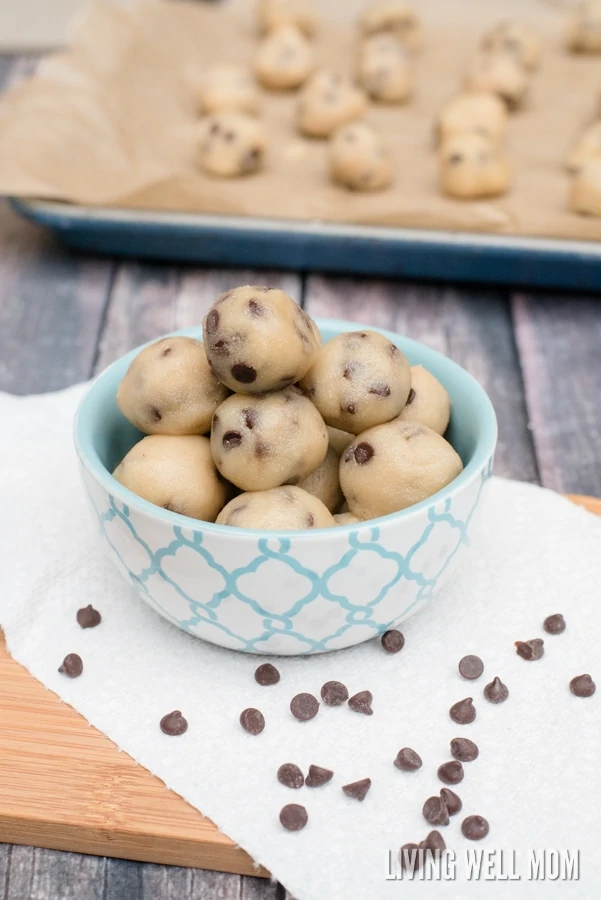 Fun Beverages for Kids:
Need an easy alternative to the processed hot chocolate from the store? With just 4 simple ingredients, this healthy hot cocoa for kids is "kid-approved" delicious AND easy!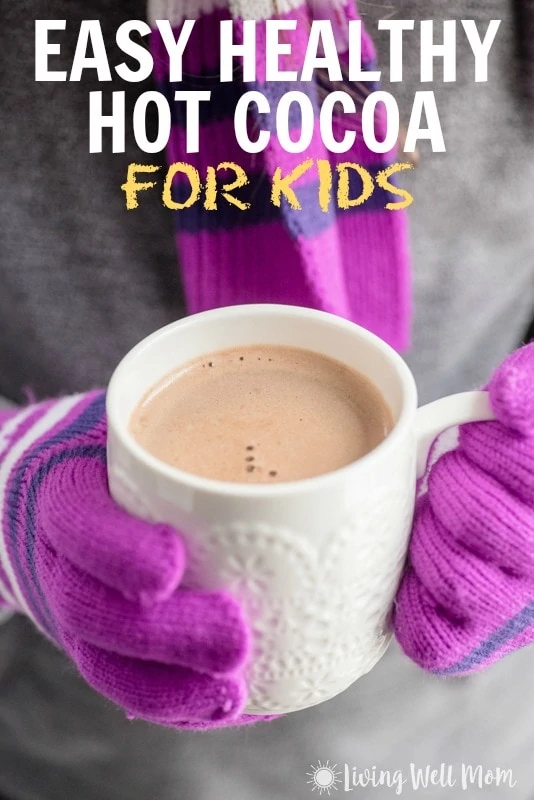 It takes just 2 minutes to whip up a batch of delicious homemade eggless eggnog! You can make this easy recipe with almond milk or coconut milk – your choice!
Your kids will love your homemade hot cocoa mix and you will too because it's better for them (and you) than hot cocoa packets from the grocery store.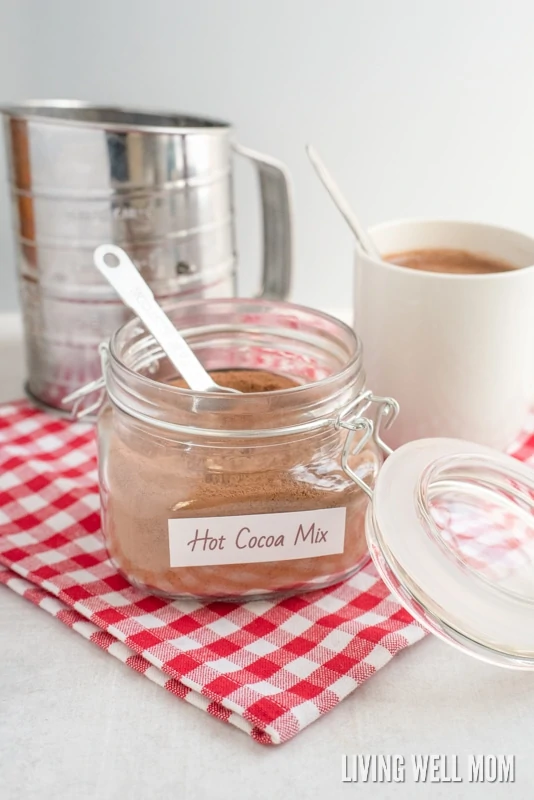 So there you have it – 19 kid-approved gluten-free recipes. This is just a taste of how delicious gluten-free can be!
Want more gluten-free kid recipes?
Check out my new cookbook: 12 Kid-Approved Gluten-Free Recipes! Every one of these delicious snack recipes has been kid-tested and approved!
Click here for the special introductory offer!