Friends, I have a fantastic gift idea for Mother's Day this year. It's The Original Pink Box tools from Sears. Maybe you don't think a tool set would be on your wish list (or Mom's wish list), but this one is different. It's perfect for any DIY Mom, crafter, chef, and more.

I jumped at the chance to review this tool set. While I'm not super handy myself (I'm fortunate to have a husband who is), I do need to use basic tools on a regular basis – tools like a tape measure, utility knife, hammer, screw driver, etc.
My biggest problem was that my husband's tools are so unorganized, it's like a black hole and I can never find anything. I may see Nate with a screw driver one day and think he put it in the junk drawer, but when I need it, it's no where to be found. It can get quite frustrating having to wait on him for very simple projects, like hanging a picture on the wall, especially when I'm perfectly capable of doing it myself.
Ever happen to you?
And yes, I've tried getting an extra hammer or screw driver from time to time, but it always ends up in Nate's black-hole-of-a-tool-section and I never see it again after a couple weeks.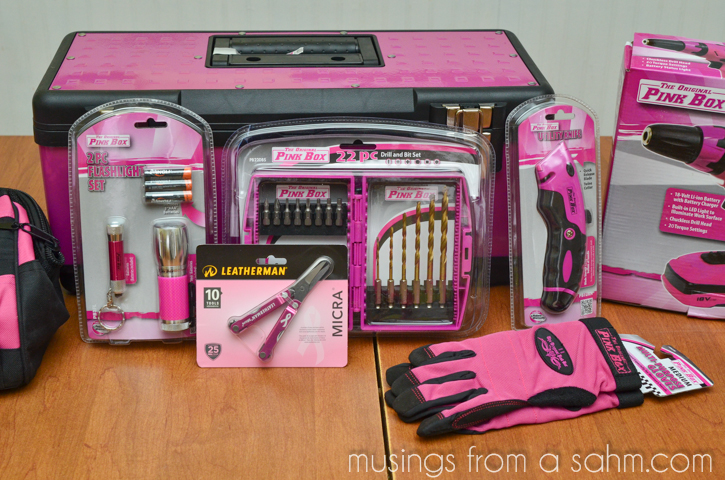 That's where The Original Pink Box is perfect. The grown-up kinda just right pink is generally (not always – I make no guarantees) a man deterrent. Meaning, you are far more likely to actually keep your tools yours. Because really, would hubby want to be seen using The Original Pink Box 18-vole cordless drill? Probably not. Unless he's really desperate. (Again no guarantees. I've already caught my brother using my screw driver on his bike. I wish I had my camera out for that one!)
So let's get to the tools. I was sent: The Original Pink Box 20-Inch Steel Tool Box, 18-Volt Cordless Drill with Rechargeable Lithium-Ion Battery, 22-Piece Drill and Screwdriver Bit Set, 30-Piece Tool Set with 12-Inch Tool Bag, Two-Piece Flashlight Set, Utility Knife, and Multi-Purpose Gloves.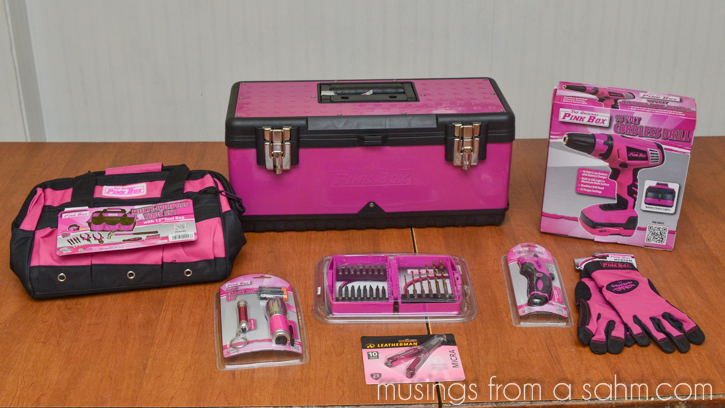 My first impression was that the tools really stood out and I would have fun using these. But I wondered how sturdy they would be. I've seen other girly tools before and they felt more like kid tools than real ones.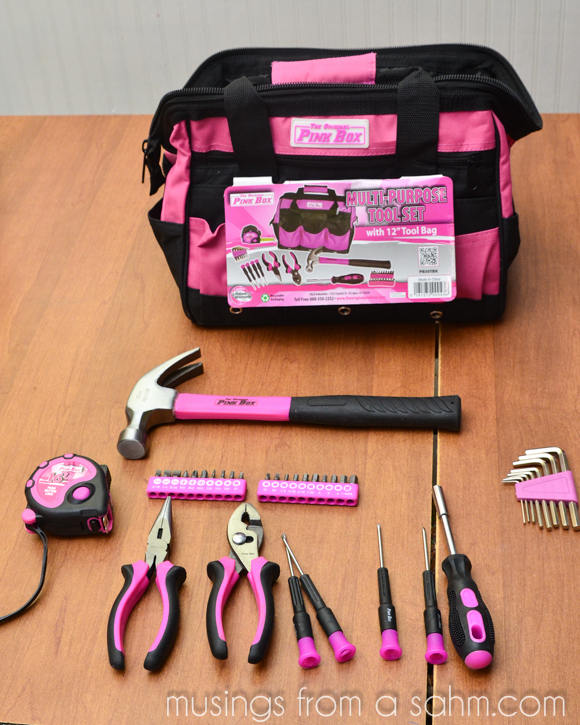 But The Original Pink Box tools surprised me. They are very strong and feel just like my husband's tools. I wouldn't say they're crazy heavy duty tools, no. But we're not talking full-time job here either. We need these for little things and DIY projects around the house, right? The Original Pink Box tools are more than capable of handling that.
The first tool I used was the handy Leatherman Micra. This multi-purpose little tool has several options, including a screw driver, ruler, tweezers, knife, and more.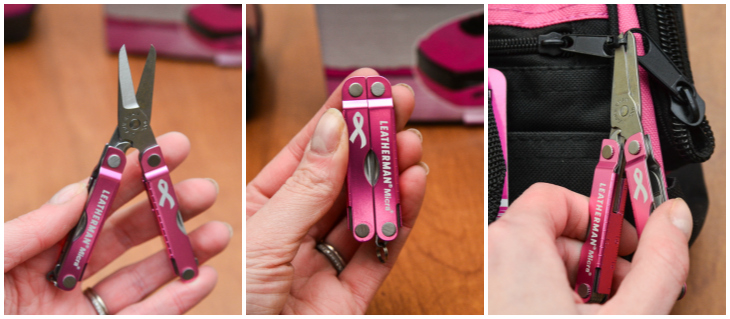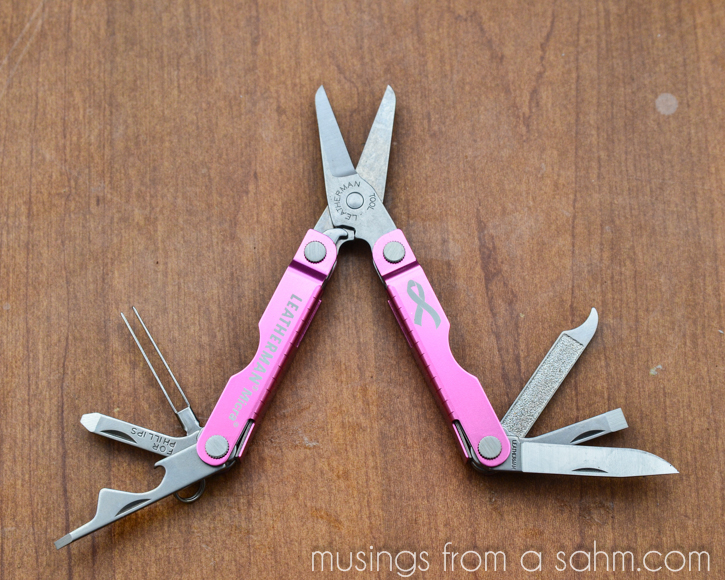 I've started relying on this for many things around the house. From cutting the packaging on the remaining Original Pink Box tools to a simple project where I used zipties to attach cardboard to the base of the birdcage to help eliminate seed mess, it cuts through some tough stuff.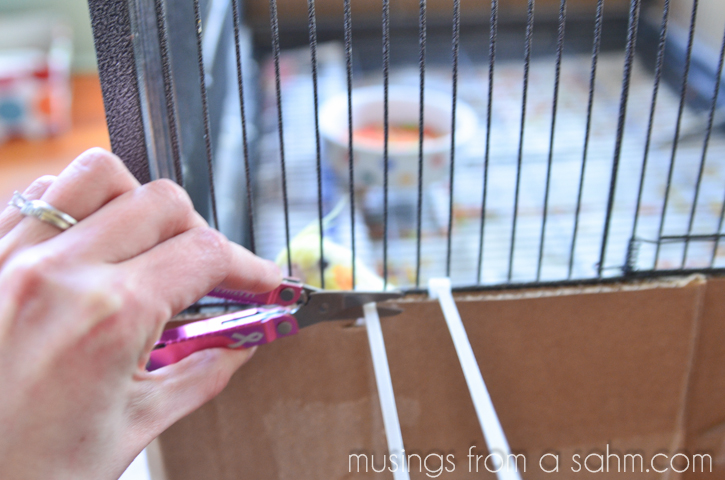 The Original Pink Box screwdriver and extra bits were great for matching up different screws around the house. I was able to tighten these hinges myself instead of waiting for Nate.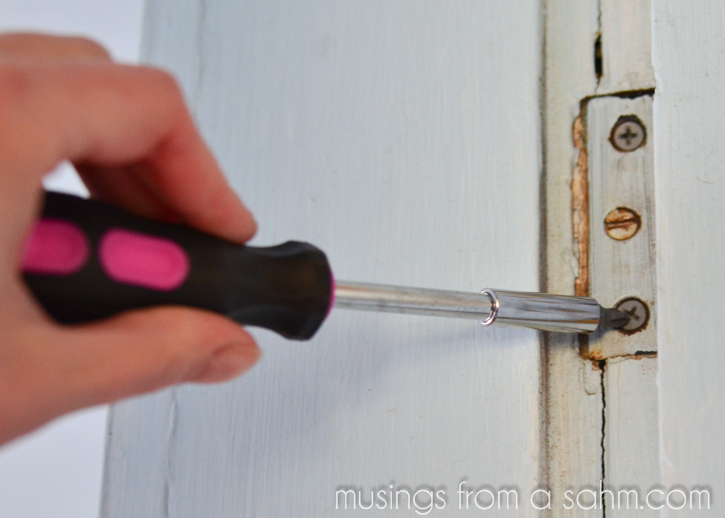 Emily was quite excited about the "girls' tool set" too and helped me pound in some old nails on our stairs. The hammer is strong but lightweight enough for my six-year-old to use!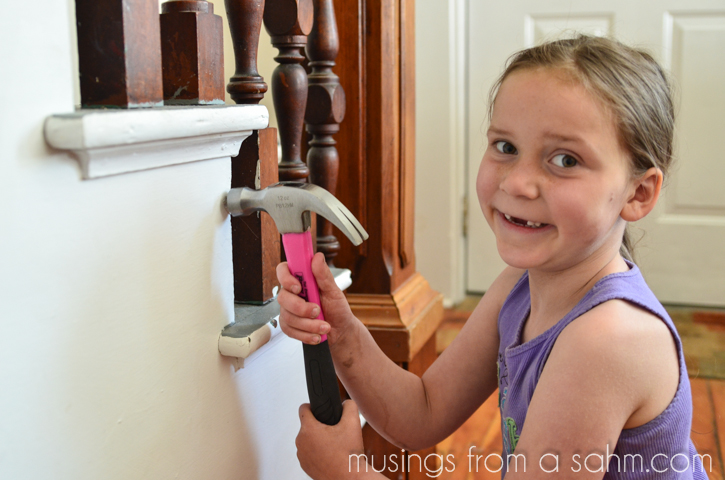 The utility knife was another favorite of mine. I've been working on organizing our addition and that included cutting up quite a few boxes. Instead of fighting with an old pair of scissors, I was able to finish the boxes in a fraction of the time using my Original Pink Box utility knife!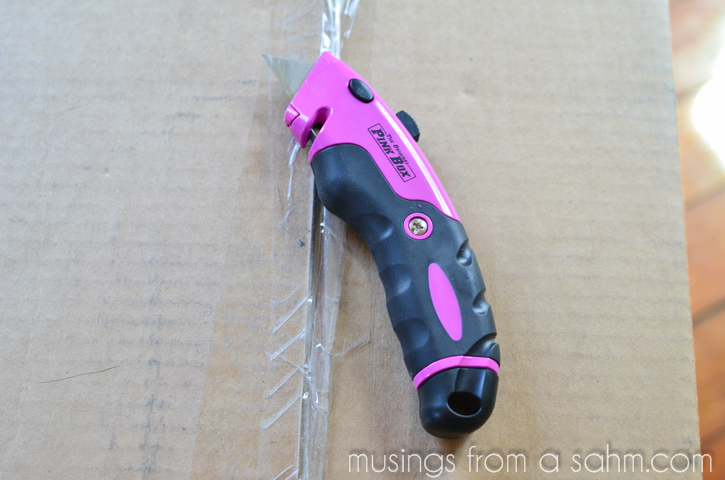 I was most excited about having my very own drill. The Original Pink Box 18-Volt Cordless Drill with Rechargeable Lithium-Ion Battery is my very first drill!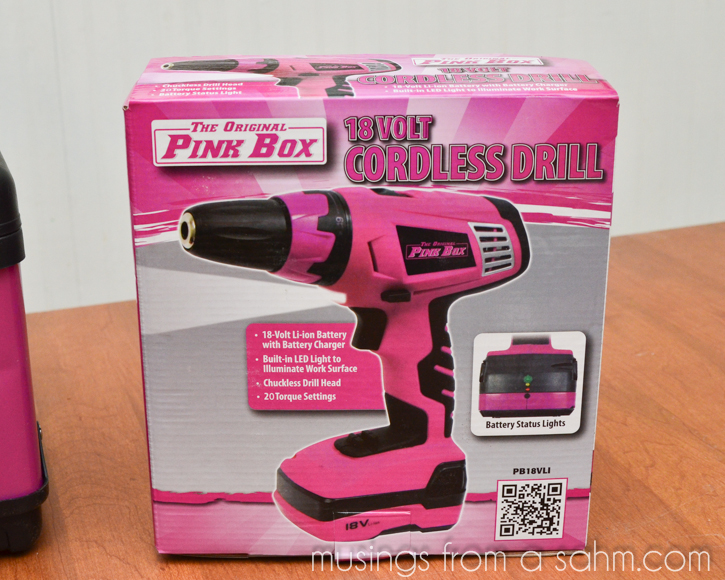 First I had to charge the battery which was simple to attach to the charger and plug in. It charged within a few hours and I was ready to go.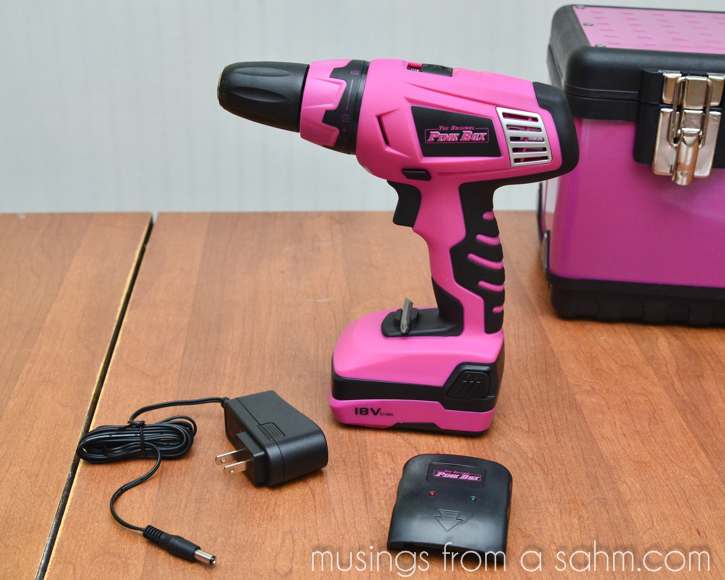 I had the chance to try it out when we needed to reattach part of the fence. We really need to replace this old rotting fence, but there's always other projects to get done first so we keep repairing it. I had a lot of fun drilling new screws into the fence. The drill made it so quick and easy, I was done in no time.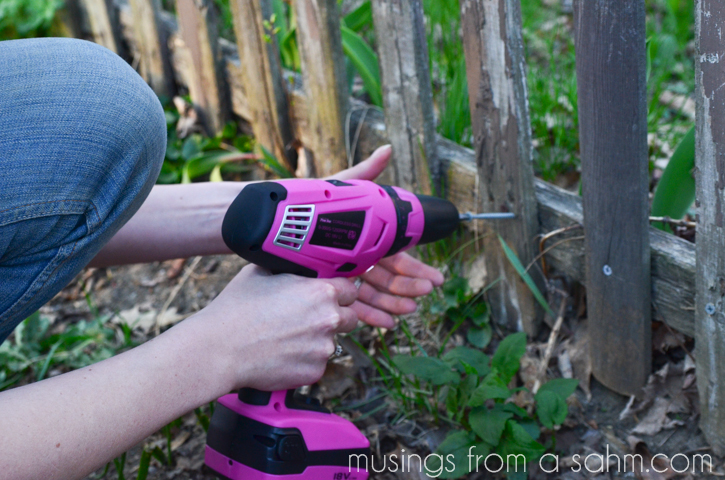 I love my new tools from The Original Pink Box tool set at Sears and I definitely 100% recommend them. Not only are they pretty, but they've given me a new independence with projects around the house. Now, I can just do it! Thanks The Original Pink Box!
Moms, whether you're looking for ideas to pass onto hubby or a gift for a mom in your life, The Original Pink Box tools is definitely something to consider. Check out the full line of products at Sears and get up to 20% off all Original Pink Box tools and storage through Sunday, May 12th!
Also, from 5/5-5/12 anyone can get up to 20% off all Original Pink Box tools and storage (savings range from 5% – 20%), plus all other pink tools are on sale at Sears.
Win It!
1 lucky winner will receive the same Original Pink Box tools I received, including:
The Original Pink Box 20-Inch Steel Tool Box, 18-Volt Cordless Drill with Rechargeable Lithium-Ion Battery, 22-Piece Drill and Screwdriver Bit Set, 30-Piece Tool Set with 12-Inch Tool Bag, Two-Piece Flashlight Set, Utility Knife, and Multi-Purpose Gloves.
(total value over $300!)
CLOSED