Whether it's a great time of year for homemade gifts or you are looking to switch from store bought to a more healthy selection of beauty products you can create just about everything you already use with essential oils. These days store bought beauty products can range from a couple dollars to a whopping $10 or more just for one item and they never seem to last that long. When you make you own you know EXACTLY was is going into them and you can feel safer about using those items with the whole family too without fear of other outside chemicals that we can't even pronounce.
Here are 10 homemade essential oil beauty products you'll love!
Some of these Essential Oil Beauty Products make great gift ideas for birthdays, holidays, and more. We've even seen some restaurants offer homemade essential oil hand scrubs in the bathrooms while we traveled recently so it's all catching on!
Things you will need: (Not all recipes require these but they are great starter items)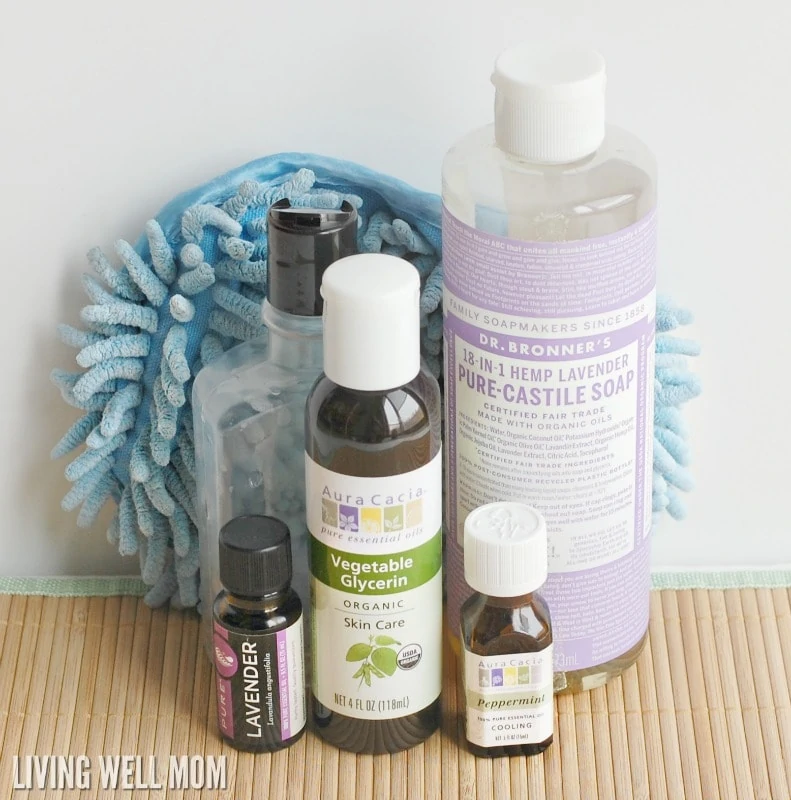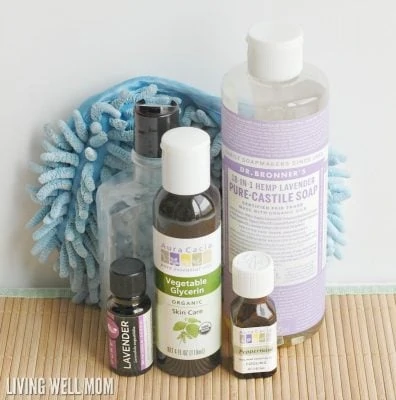 These posts will help you decide which essential oils will work best for you.
Easy DIY Essential Oil Beauty Products
All Natural Homemade Body Wash – This super easy to make homemade body wash recipe and requires less than a handful of supplies you can make a FULL bottle and still have supplies to make more later if you wish. Plus you can mix and match your essential oils used to find a perfect scent that you'll fall in love with. It even suds up like store bought body washes too!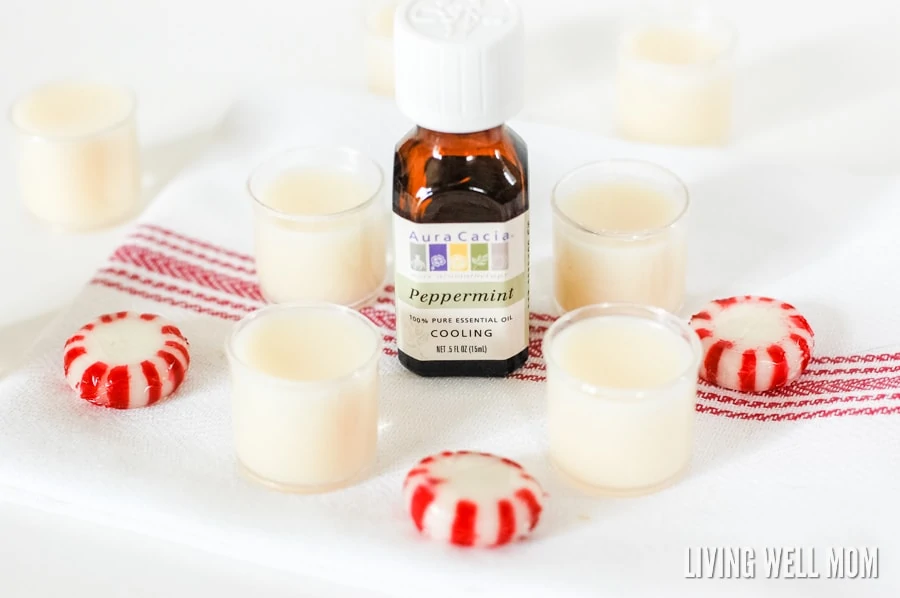 DIY Peppermint Lip Balm – Peppermint homemade items are always a great gift around the holidays but you can actually use them all year long. This recipe will only take you 10 minutes and 4 ingredients to make a batch. (Use them as party favors for a kids party or teacher gifts even!) If you notice a tingle when you first apply the lip balm don't worry it's totally normal and that's just what peppermint does at first. It will go away.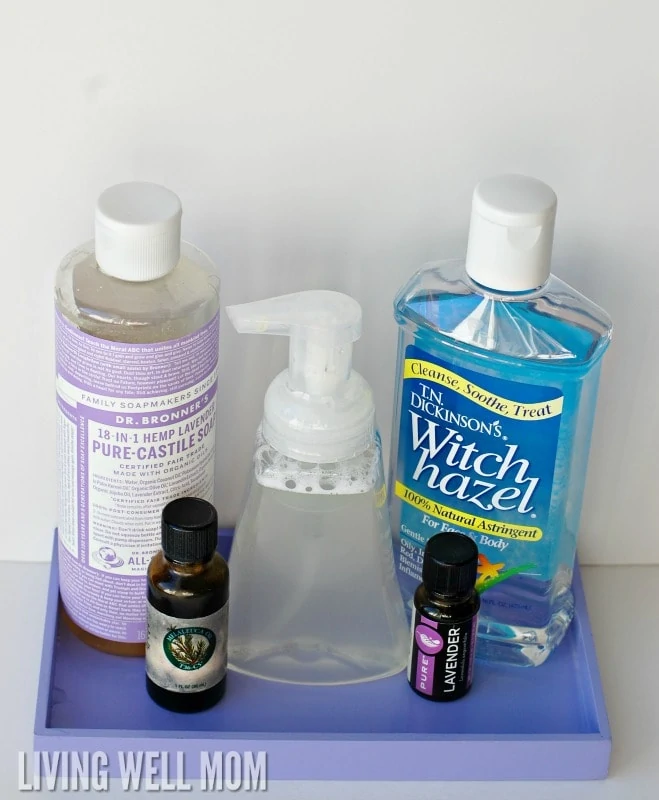 Natural Homemade Foaming Face Wash – If you have oily skin, opt for this simple foaming face wash recipe. You can make a year's worth of face wash once you purchase all the ingredients. What a money saver! Plus, combine with the next product for an amazing beauty routine.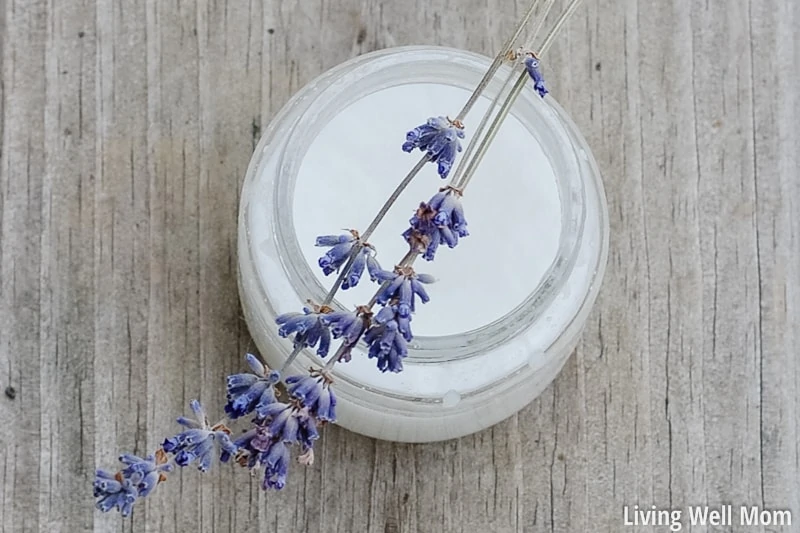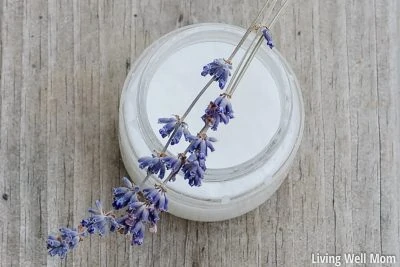 Acne Relief – Skip spending all that money on the acne products that never seem to work or only work every now and then. Making your own acne relief may be the secret you've been waiting for (great for teens and adults!) There's a minimum of two ingredients but then you add your essential oil to help.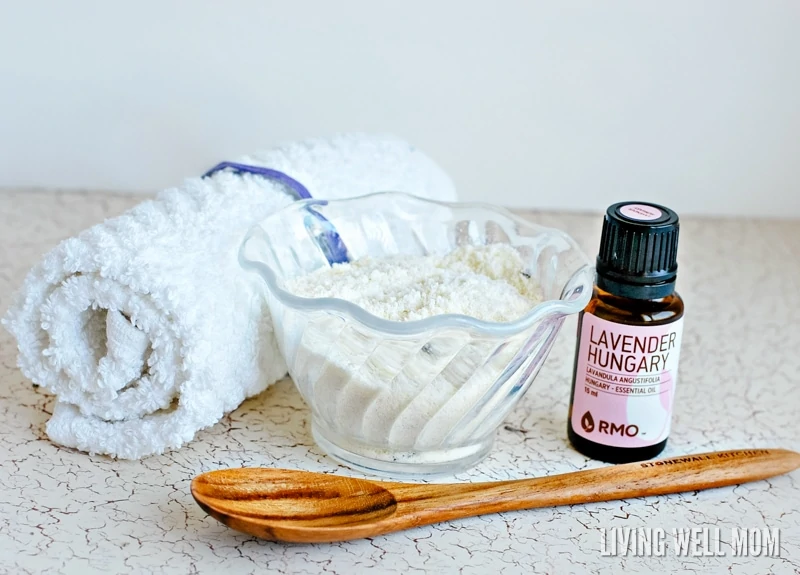 Natural Lavender Milk Bath – A nice relaxing bath is perfect for a little healing and relaxation. The Epsom salt helps to alleviate muscle pains with its anti-inflammatory properties. Ahhh, smooth skin and little calm sounds absolutely perfect!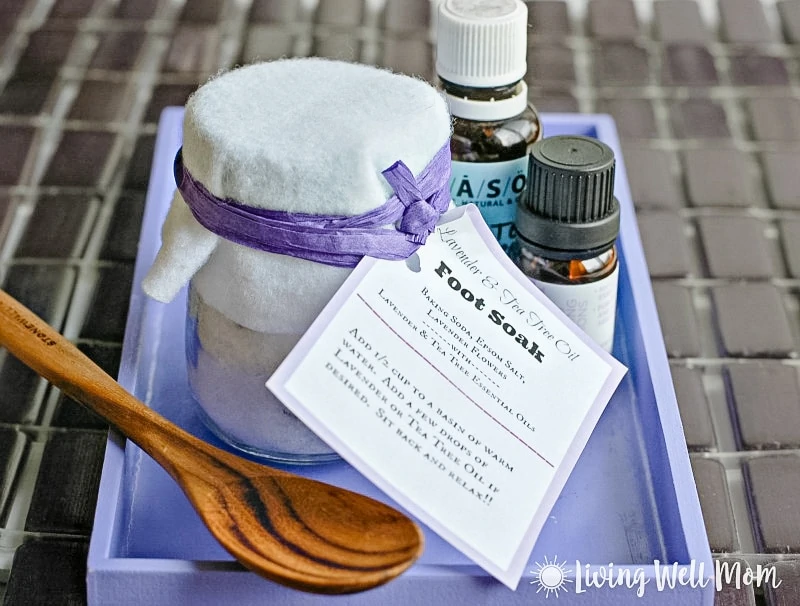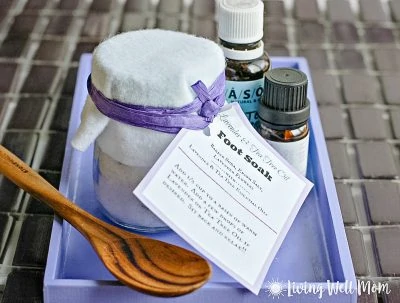 Homemade Epsom Salt Foot Bath with Lavender – A good foot soak can make all the days stress wither away am I right? Now you can make your own and add lavender to make it even more relaxing (hey the kids can even try this one). This is a great budget friendly gift you can make for friends and family any time of year.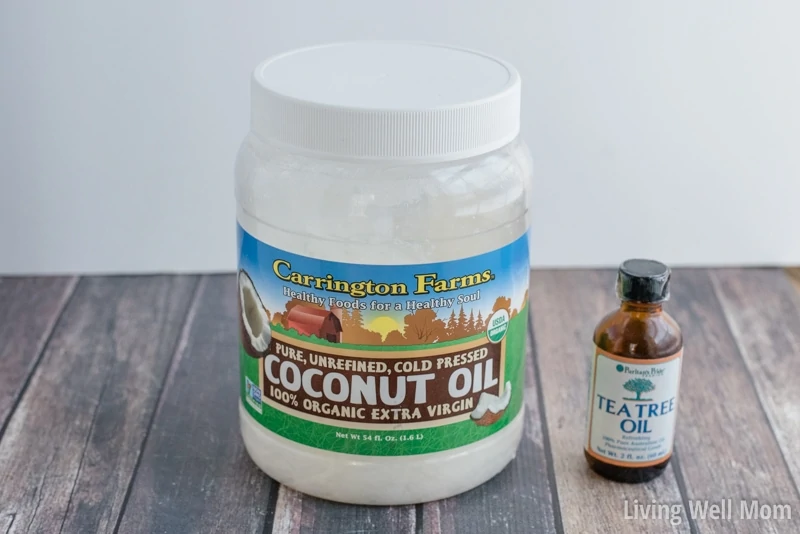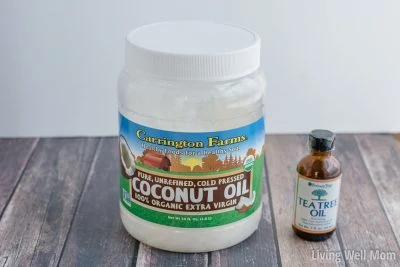 All Natural Flaky Scalp Treatment (for Kids and Adults) – If those store bought dandruff shampoos just aren't doing the job then you might try this homemade flaky scalp treatment that worked wonders for our family. It takes just a couple ingredients and a routine and you're on the road to a flake free scalp in no time. Plus it's also way more wallet-friendly too.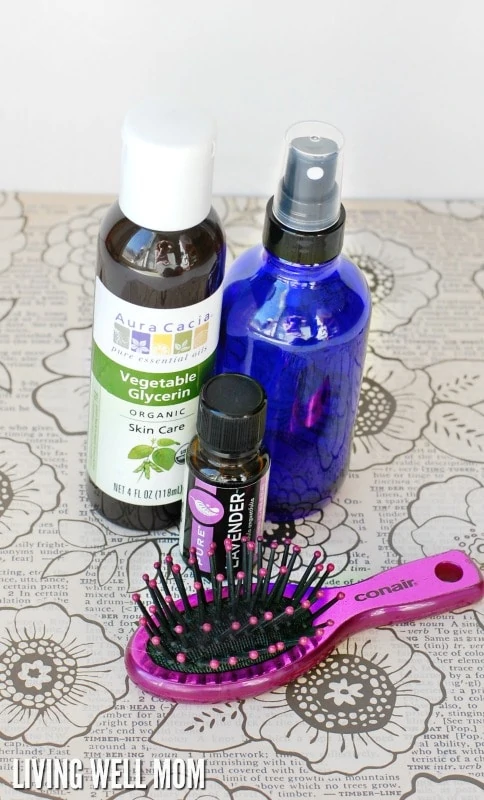 DIY Natural Hair Detangler – If you or the kids have issues with tangles in your hair then this all natural detangler may just become your new best friend! Four ingredients and a storage spray bottle later and you're read to say bye bye to all those pesky knots!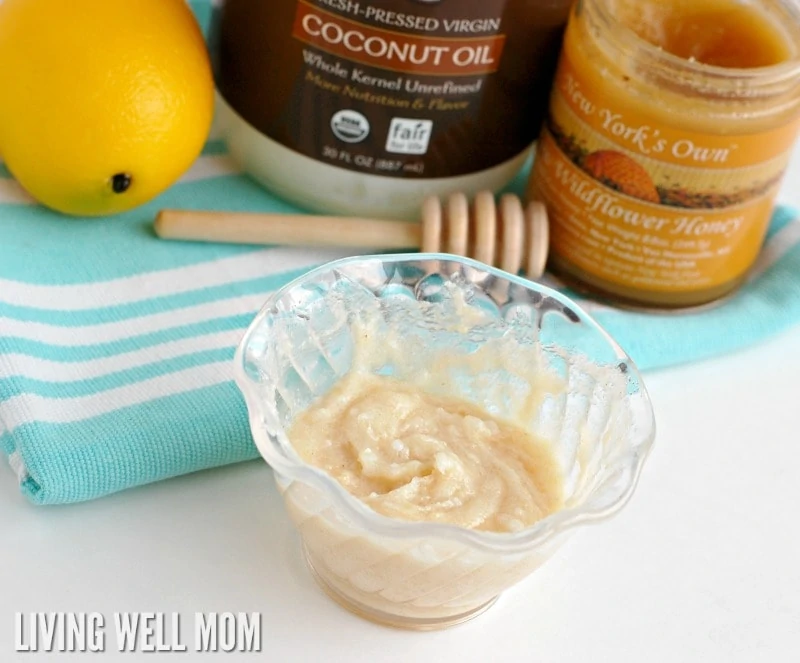 Face Mask with All Natural Ingredients – Cleaning your face these days to wipe away all the chemicals and pollution we come in contact with on a daily basis is a necessity now. This recipe will require just three ingredients and it will leave your face feeling amazing and clean! Not only is this recipe great for your regular skin but if you have acne issues this may also help that issue as well.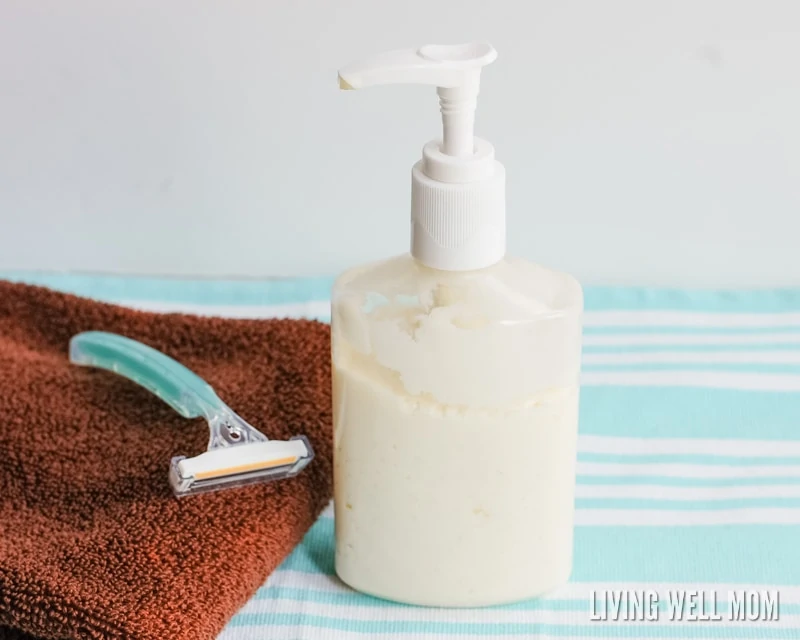 Homemade Coconut Shaving Cream – Let's be honest, who wants to pay full store price for chemically made shave creams when you can make your own at home with just seven ingredients. You can even put it in an adorable pump bottle and have the same convenience as the aerosol ones at the store.