If you're looking for natural ways to stay healthy during cold and flu season, essential oils can be a great way to provide support naturally.
These essential oil blends are convenient to have around the house and easy to apply. Here I'll show you how to make an essential oil roll-on recipe, along with our favorite diffuser recipe. This is a great blend to help support your family's immune systems.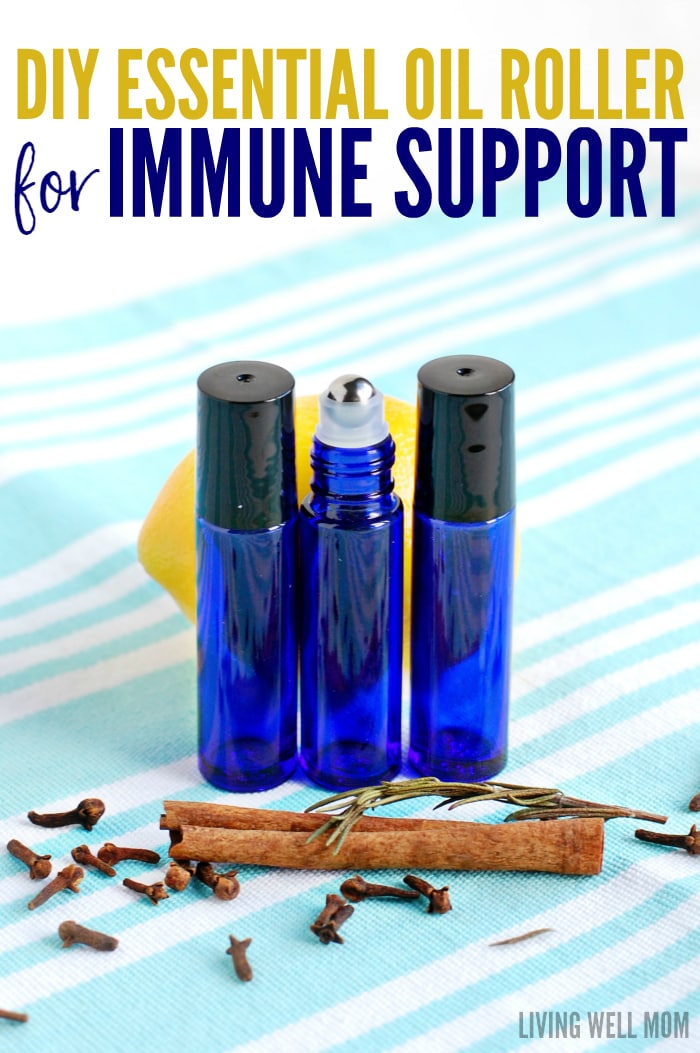 I am not a medical professional and the information presented here is merely for educational purposes and not intended to replace medical advice. It is your responsibility to do your own research, consult with your doctor, and make safe decisions for yourself and your family.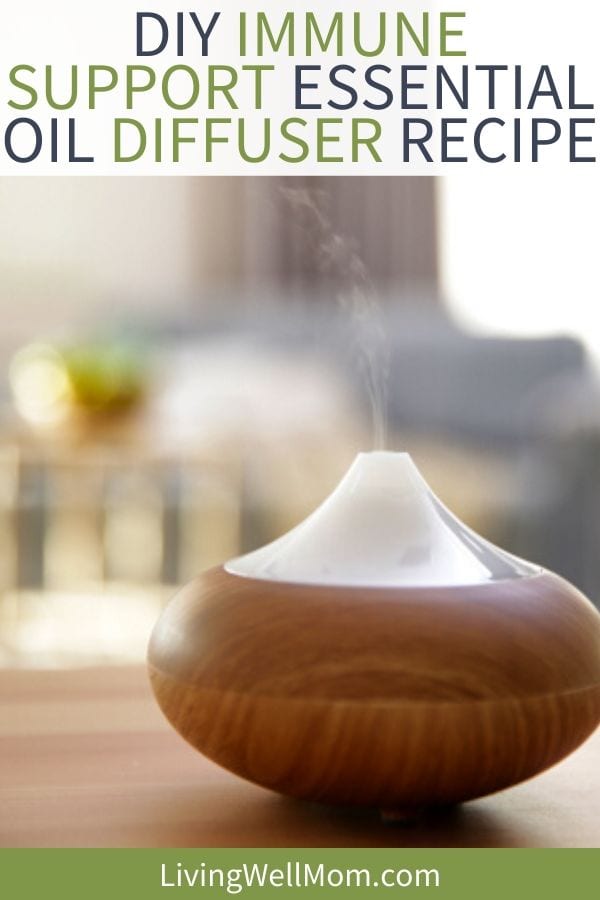 Immune Support Diffuser Blend
I'll start with our diffuser blend because this one is so easy.
You'll need:
essential oils – DIY Immune support blend:
OR this Immune Support blend from Rocky Mountain Oils (it's our favorite and contains even more beneficial essential oils)
diffuser – any essential oil diffuser is fine. You don't need an expensive name-brand one. *
*This is my favorite diffuser. This is our big diffuser for our living room; it diffuses for a really long time.
Add water to your diffuser's fill line, then add 1 drop of each essential oil to your diffuser for a total of 5 drops. If you have a small diffuser in a small room, choose 3 of the essential oils listed above and add 1 drop of each for a total of 3 drops.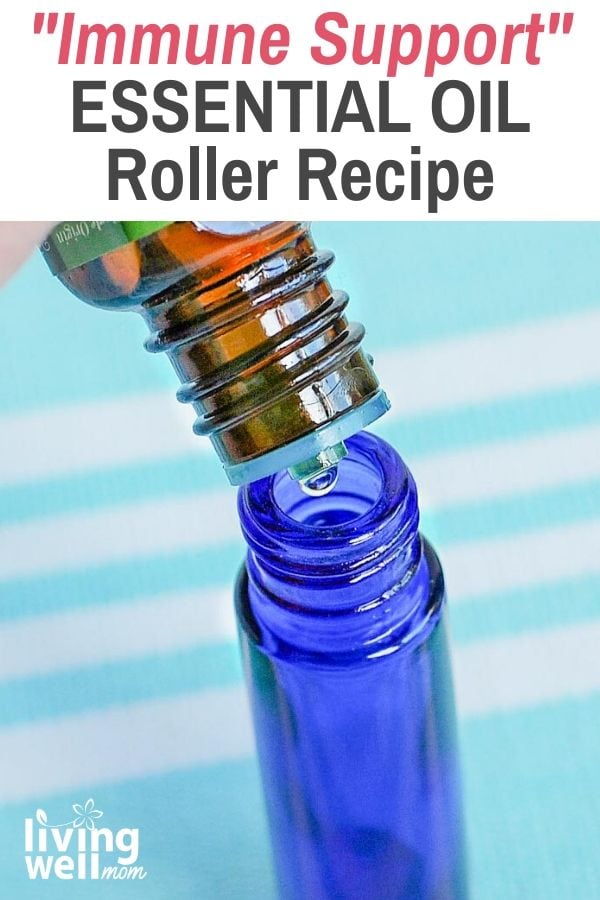 Immunity Essential Oil Roller Recipe
You'll Need:

How to make this Essential Oil Roll-on Recipe:
Add 10 drops total of essential oils to your roller bottle. If you are making your own blend, you will want 2 drops of each oil. If you are using the ready-made Immune Support blend, then add 10 drops total.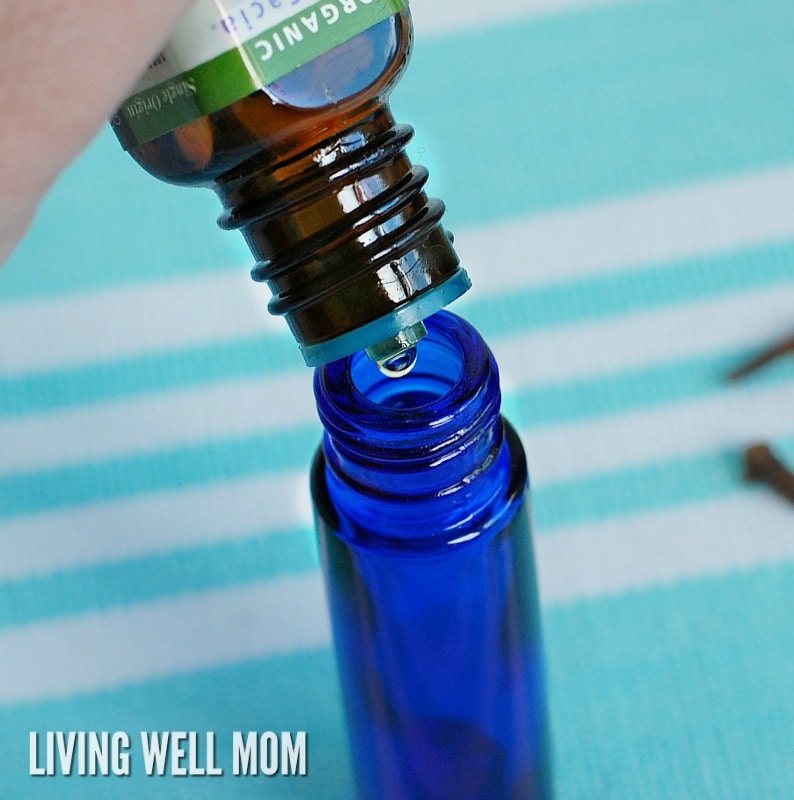 Fill the rest of the roller bottle with a carrier oil. While there are many carrier oils, my favorite is fractionated coconut oil. This will help dilute your essential oil blend so it can be used safely.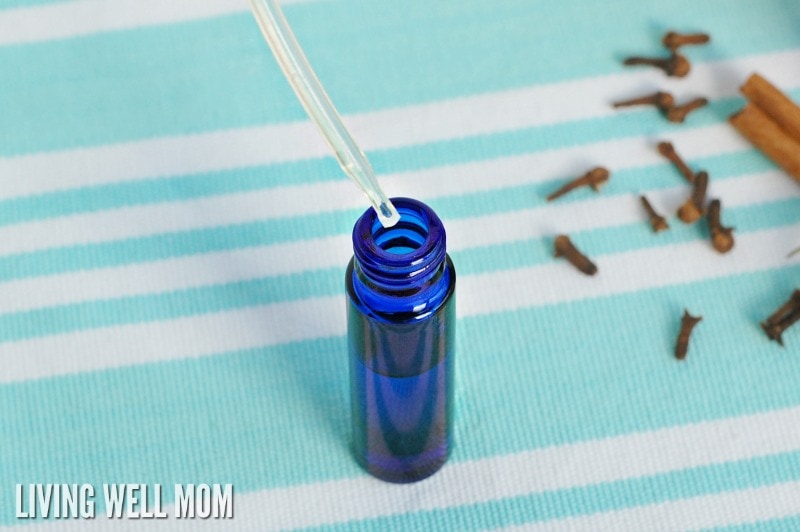 After your bottle is full, you then take the steel roller ball and push that into the glass bottle. Be sure it is pushed all the way in and fits snugly in order for the roll-on bottle to work correctly and not leak.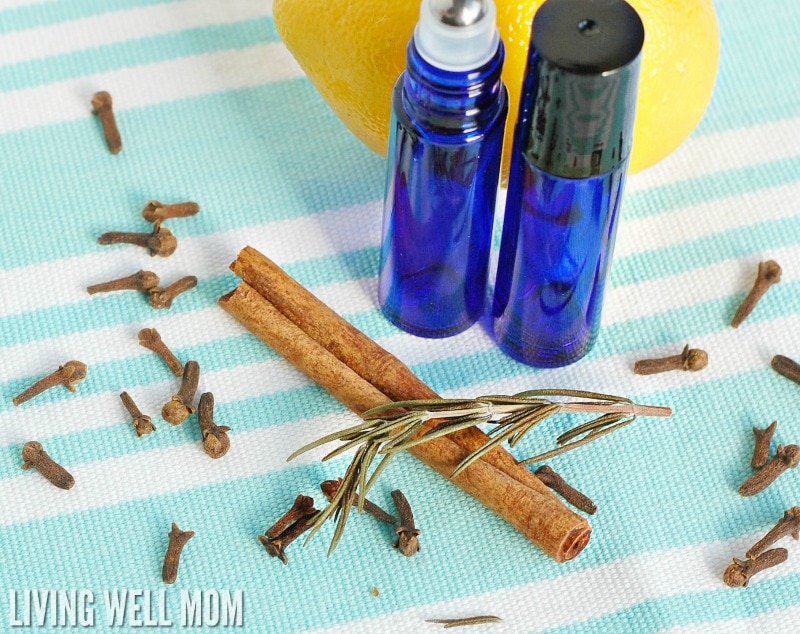 How to Use this Immune Support Roll-On
Shake your roller bottle before using each time. It will help to mix up the oils for even dilution.
I like to apply this blend to the bottom of my feet. I also use it on the back of my neck. For my children, I will roll it on the back of their neck (not near faces) or the bottom of their feet too.
I use this on a weekly basis to help support my immune system and if I know I've been exposed to something, I use it more often like once or twice a day. You may also apply 2-3x a day if you feel under the weather.
I was so glad when I started using roller bottles because they are more convenient to use in my opinion that the traditional drip essential oil bottles!
If you take a peek in my purse, you'll find not just one of these blue immune system booster essential oil rollers, but also this Easy Homemade Natural Hand Sanitizer! This immune system booster essential oil blend is not the only tool to have on hand during this cold & flu season. I also recommend you check out these 15+ Natural Cold & Flu Remedies that work!
What are your favorite natural cold & flu remedies that you have in your arsenal of tools to keep you and your family healthy this winter?
More Helpful Essential Oil Recipes: