Camping season is here and if you're anything like my family, you're ready to pack up your gear and head to the great outdoors! Don't forget to pack your essential oils! There are some fantastic essential oils for camping that can really come in handy.
Today I'm going to give you a list of 5 essential oils you should bring along to your camping adventure. These are by no means the only ones that would be useful, but they are more common and practical to have on hand!


Here are 5 Must-Have Essential Oils for Camping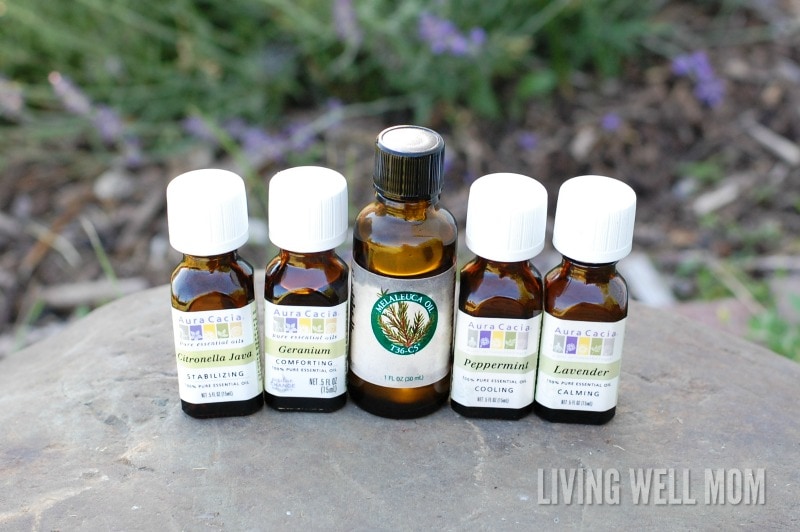 I'm a nature girl at heart and love camping! Though I will admit that camping with kids is more of a "working" vacation vs a fully relaxing one. Yet does any vacation 100% relax you? Regardless, my husband and I make it a point to camp with our kids anyway, because we want them to grow up and learn outdoor skills from a young age – and hopefully have a love of nature as we do.
I always bring along essential oils because they're great for so many different things for the whole family.
Lavender Essential Oil
Lavender essential oil is one of the most versatile essential oils you can have in your collection. Because of that, there are many practical ways lavender comes in handy while camping.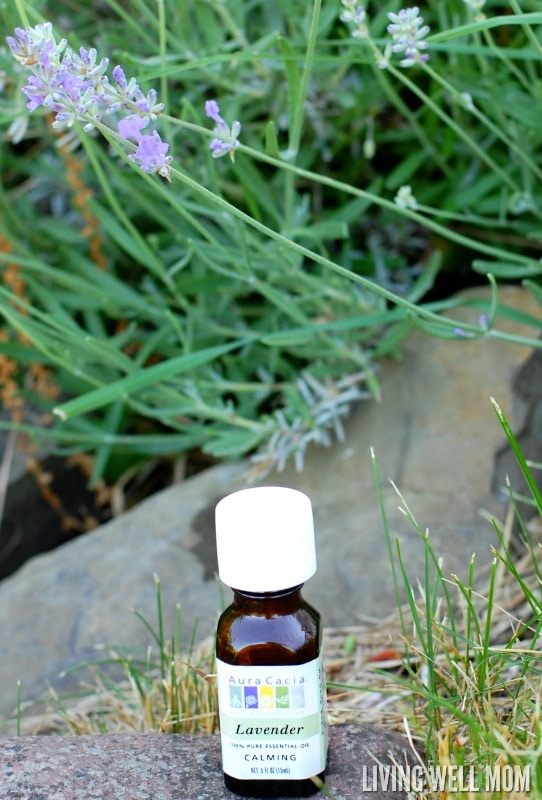 First, if you get a mosquito bite – apply some lavender oil and the redness and itchiness improve greatly in less than 24 hours! If you forget your sunscreen, lavender is very soothing to sunburned skin! Check out this Sunburn Relief Cream recipe you can make before your camping trip and take with you.
Lavender oil is also a great oil to induce relaxation and sleep. In case you are having trouble sleeping because you aren't in your own bed, or want to relax more in front of the campfire – put a few drops of lavender essential oil on your feet.
One part of camping that makes it a "working" vacation is the dishes you have to wash by hand – without a kitchen sink. Be sure to bring your homemade natural dish and hand soap which also contains lavender essential oil.
Peppermint Oil
If your campsite is near any ant hills, then you might have a battle on your hands with these little insects for your food. Put a few drops of peppermint oil around where you are eating, or where you see a bunch of ants, and they will steer clear of your territory.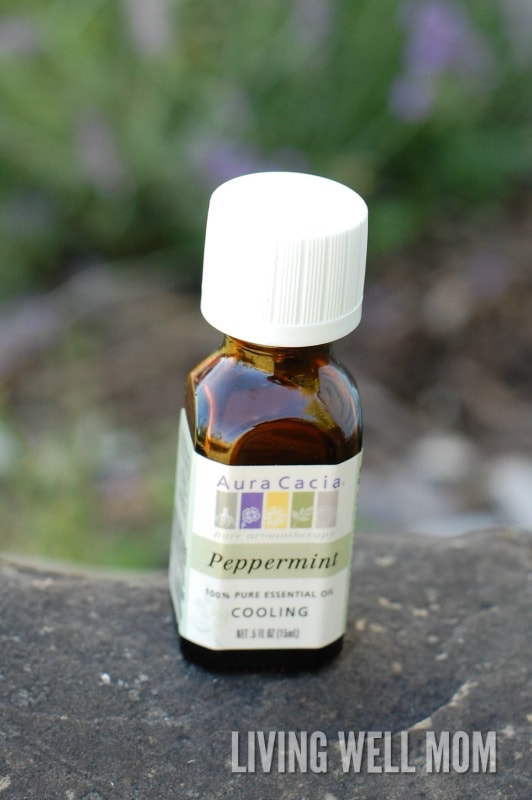 You may have also noticed that peppermint essential oil was in the recipe for this Sunburn Relief Cream; it's a cooling oil for sun-tired skin.
Are you hiking on this camping trip? If so, you may wake up the next day with some sore muscles. Rub peppermint oil on your sore muscles for some fast and soothing relief. If you have tired feet from your day of hiking, be sure to bring along this Homemade Foot Cream with Peppermint!
Bug Repelling Essential ↓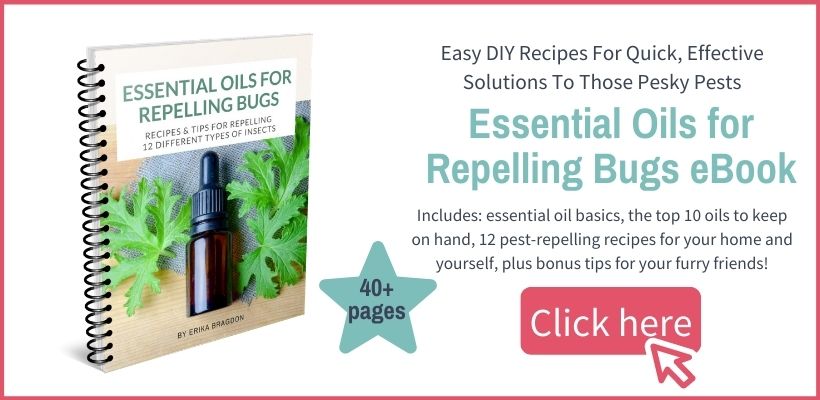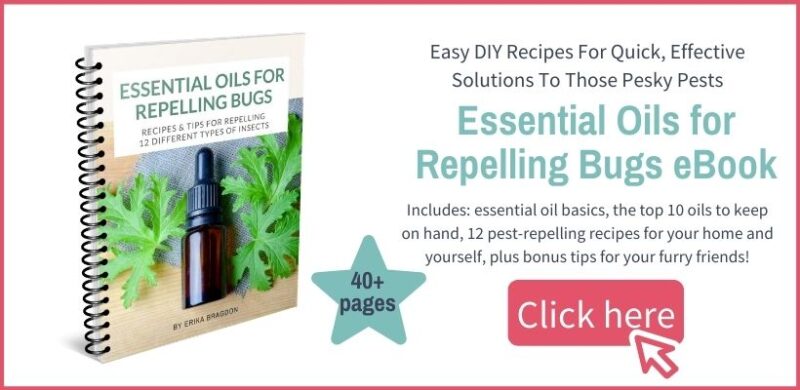 Tea Tree Oil
Mosquitoes are probably the most prevalent and annoying of pests you will come across while camping. Good news – mosquitoes do not like tea tree oil! You can mix a few drops in some coconut oil and rub it all over your skin as a great insect repellent.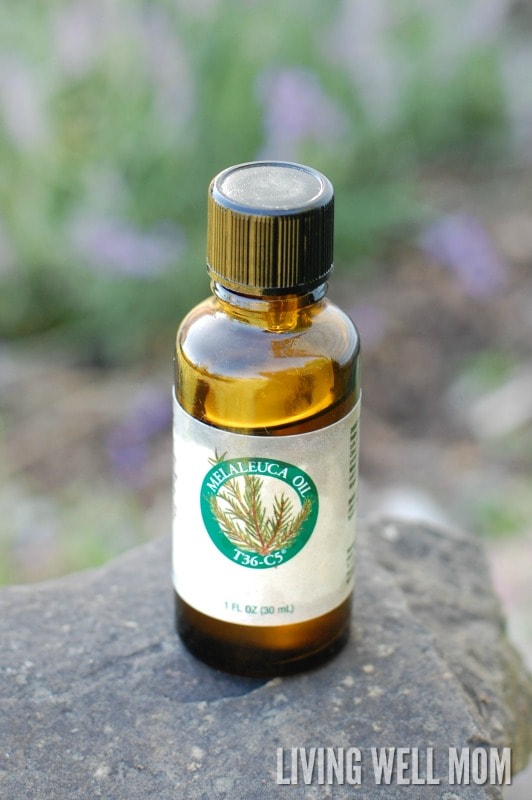 Tea Tree is also known to help heal burned skin – so coconut oil + tea tree is also great after a day in the sun!
Citronella Essential Oil
Citronella oil has one of those unmistakable scents that remind us of summer! The constant battle of man vs. pesky insect continues and Citronella is a well-known weapon. Don't forget your DIY Mosquito repellent bracelet; wear this the entire time you are camping to help keep those insects at bay!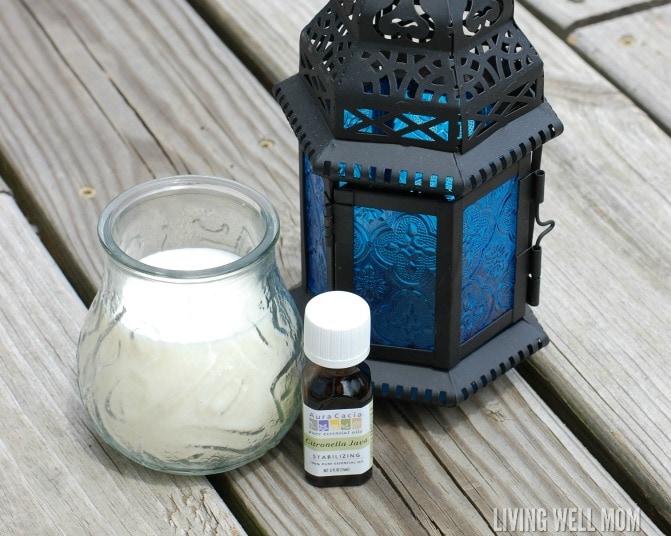 Geranium Oil
While citronella is great at repelling most insects – it also helps to have some Geranium essential oils to repel horse flies.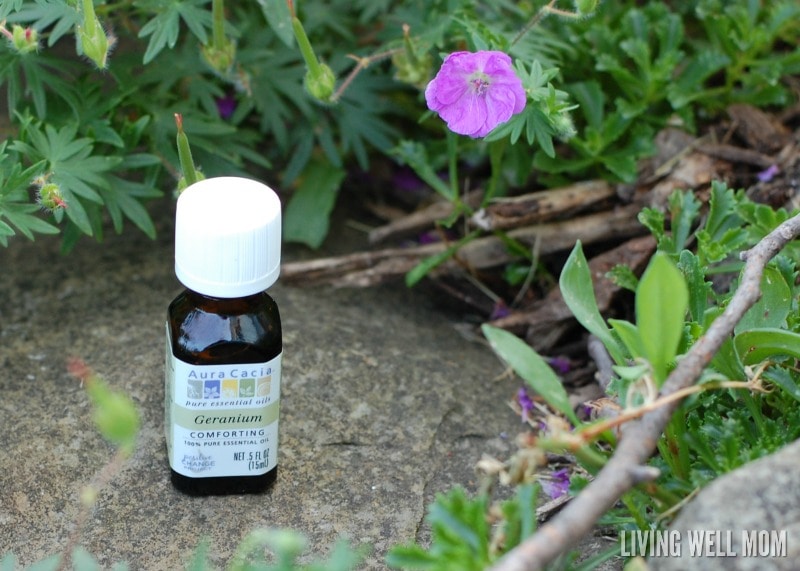 I live out in the country on a dirt road surrounded by woods. When I go out in the evenings for a walk or jog, I put a drop or 2 of Geranium essential oil on my headband and it greatly reduces the number of horse flies flying around my head. I have never had one bite me while I've had this oil on! The flies don't 100% go away, but they don't land on me and bite when I wear the oil.
One night I did go out without any oil (either on my diffuser bracelet or on my headband), and I had to turn around and come home because the horse flies were too terrible.
I have found that both the citronella and geranium essential oils combined are the best at keeping mosquitoes and flies from biting.
Geranium oil is also fantastic for keeping ticks at bay. Add a drop or two to your socks to keep those nasty bugs away!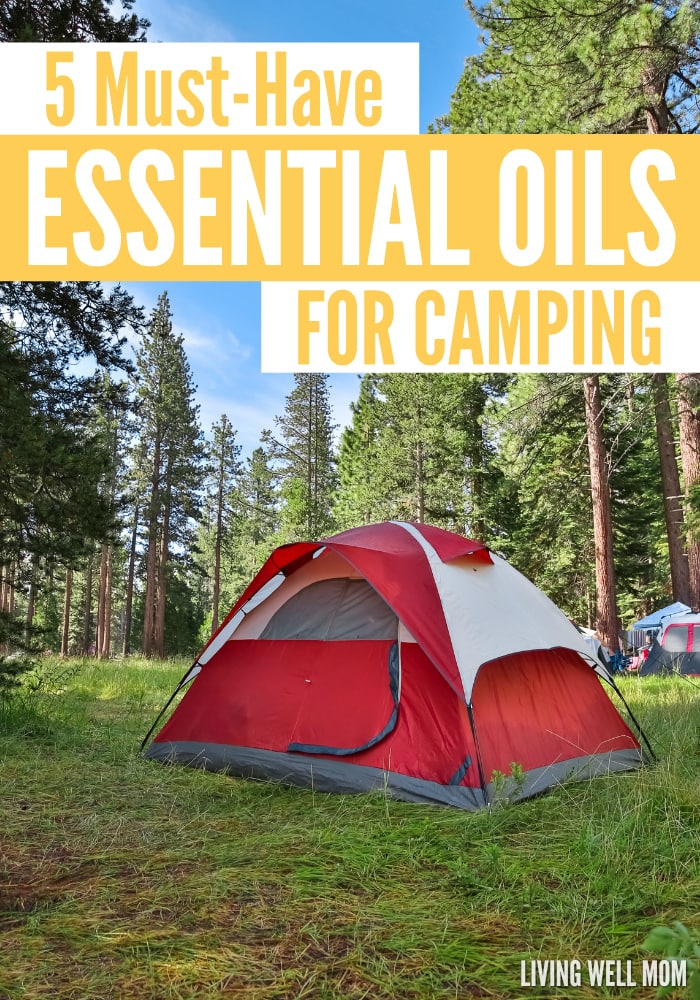 These 5 essential oils for camping can really make a difference during your trip. Bring them along; you won't regret it!
Is your camping destination also a road trip? If so, be sure to read 25+ Hacks and Tips for Traveling with Kids!