If you've ever suffered from a urinary tract infection, also known as a UTI, you know just how awful they can be. The pain, the burning, the spams, it's enough to send you to bed or keep you in the bathroom for hours or days. You'll do almost anything to get rid of it. Like yesterday.
Luckily, there's an amazing natural remedy for a UTI that's incredibly effective at getting rid of the bacteria that causes such suffering. I'm not talking about cranberry juice either.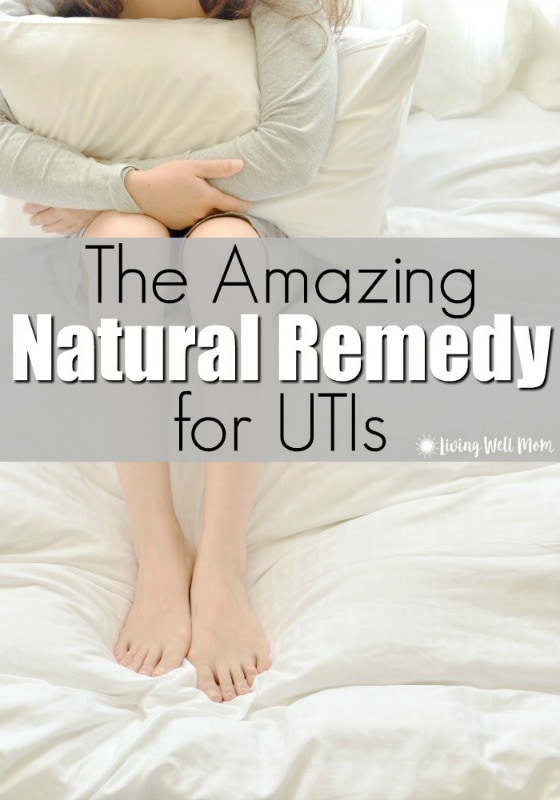 Ever since I had my children, I started getting occasional urinary tract infections. About three years ago, I had a particularly painful stubborn infection and since I did not want to go on antibiotics (it really messes with my system), I tenaciously searched for a natural UTI remedy.
That's when I learned about D-Mannose
. I bought some and within a few hours after taking a dose, I began feeling better. Ever since then, D-Mannose has cured every UTI I've had without doctor visits, labwork, or medications.
What is D-Mannose?
D-Mannose is a natural sugar found in certain plants and fruit, like cranberries, apples, berries, etc. It goes straight through the body, with very little of the sugar absorbing into the blood stream. Bacteria loves D-Mannose , so the E. coli bacteria that's responsible for about 90% of UTIs, releases it's grip from the bladder wall and attaches to the tasty D-Mannose sugar instead. Then it simply passes out through the urine.
This makes D-Mannose a highly effective natural remedy for a UTI!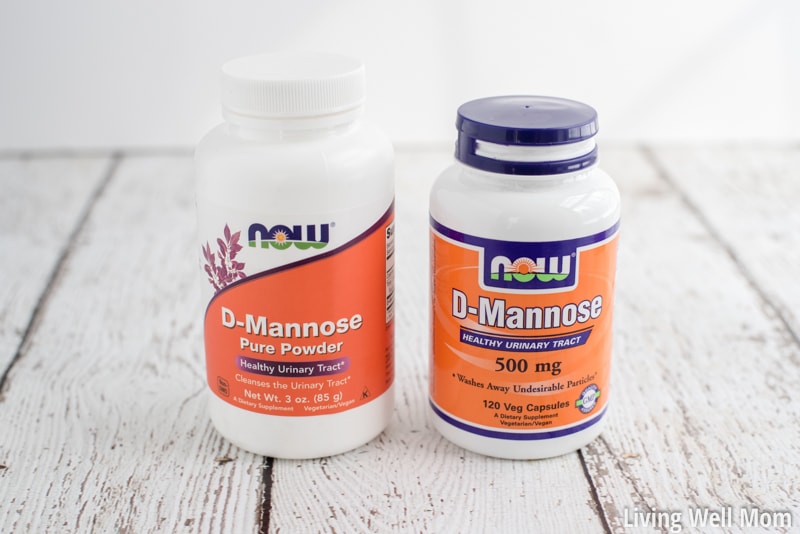 Why can't I just drink cranberry juice?
Cranberry juice doesn't work very quickly and when you have a urinary tract infection, you want fast relief. D-Mannose works much faster.
Also, while cranberry juice can be great for bladder health, it usually has a lot of sugar. Sugar that bacteria thrives on. And since regular sugar doesn't pass through your body like D-Mannose , it encourages the bacteria to stick around instead of leaving. So while some aspects of cranberry juice may be helpful, the high sugar quantity often outweighs that advantage.
How do I take D-Mannose?
You can buy D-Mannose as a powder
, which you simply dissolve into water (it's sweet) or capsules
. I personally prefer capsules because it's more convenient.
If I even feel a twinge in my bladder, I take 1000mg of D-Mannose right away. I know this has saved me from a number of UTIs. In fact, whenever I do get a UTI, it's because I haven't taken D-Mannose at the first symptom.
If a bladder infection sets in, I take 500-1000mg of D-Mannose every 3-4 hours throughout the day. This relieves symptoms within 24 hours, though it's usually within a few hours.
I've learned to always keep D-Mannose in the house. Case in point, I ran low last fall and because I haven't had a urinary tract infection in awhile, I didn't reorder. Big mistake. Last month, I started experiencing UTI symptoms and I only had enough D-Mannose for 1 dose. Unfortunately this wasn't enough because things got worse and I ended up with a week long UTI! Ugh! By the time I finally got a bottle of D-Mannose (long story there), I had to take massive 1500mg doses every 3 hours to kick the bacteria. Thankfully, I began feeling better within a few hours on that dosage.
Lesson there? If you're prone to UTIs, always keep a bottle of D-Mannose in the house as a natural remedy for a UTI! It's not worth going without it.
A couple other things…
*Bacteria thrives on sugar, so try not to eat any (or minimal) sugar when you have a urinary tract infection. If you frequently get UTIs, you may want to consider reducing your sugar intake altogether.
*Drink lots of water since it will help your body and the D-Mannose flush out the bacteria more quickly.
*If you're especially prone to UTIs, you can take D-Mannose as a preventative measure. For example, if you're prone to UTIs after having sex, take D-Mannose afterwards to help prevent bacteria from setting up shop.
I highly recommend D-Mannose as a natural remedy for a UTI. It's seriously amazing stuff. If you get UTIs, even occasionally, you really need to get some!
Please remember that if you begin experiencing farther symptoms, especially any that may relate to a kidney infection, you should see your doctor right away.
*Disclosure: I'm not a medical professional. I'm simply sharing my thoughts on something that has worked for me. My own doctor has recommended D-Mannose as an effective means to treat UTIs naturally at home. If you have any questions, or concerns, you should always seek the advice of your own physician.