Let's get organized! I've been working on my house slowly throughout this year and I'm more motivated than ever.
I'd love for you to join in on the fun. It's incredibly satisfying to clear out clutter and simplify home and life. Will you join me?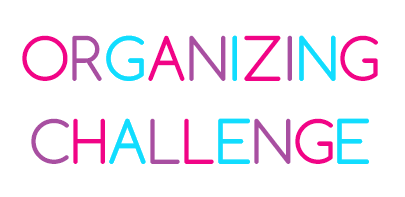 Let's start with a simple project today:
Organizing Spices
I recently tackled organizing my spice cupboard. This one is simple but huge because a well organized spice rack or spice cupboard will save time with cooking and baking.
There's a lot of different options for making your spice cupboard or shelf or spice rack your own. Even if you have a standard spice rack, the spices you use will probably be different from the person next door.
I've always had a designated cupboard shelf for my spices, but my previous attempts at organizing it were a big fat fail.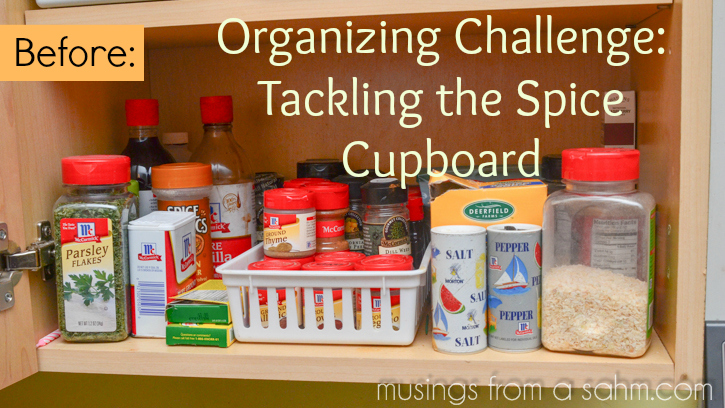 My "before" photo may not look too bad (it's been far worse.) But there were too many spices stacked on top of each other and crammed in so I couldn't efficiently find which spice I needed.
Since I wanted to keep using this shelf, I knew I had to find a method that would allow me to uniformly organize my spices.

The first thing I looked at was replacing the spice containers with one single type of jar. And I found the perfect solution at Bed Bath and Beyond. These spice jars are made of sturdy glass and come with a removable shaker disc. Plus at just $1 a piece, they were right in my budget. I bought 20 of them and plan to pick up a few more soon.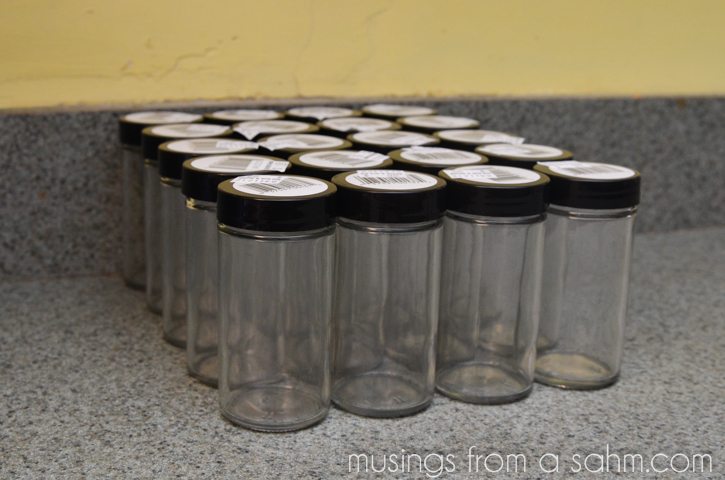 These spice jars have a very clean and simple look, which I love.

Next I cleared out my cupboard. It's important to completely clear out the space when you're organizing.
I had other spices stored in another cupboard and even more out in my pantry area. Now that's quite a mess.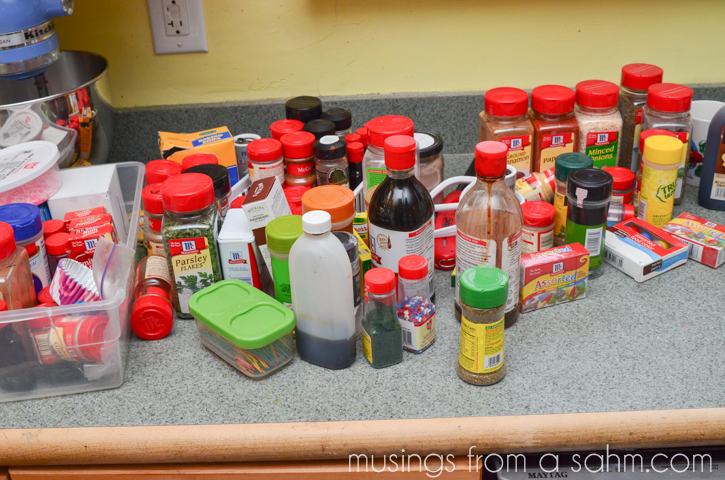 I threw out anything that was expired, combined some jars (I had 2 half-used jars of cinnamon and ginger) and sorted out the spices I wanted to keep in my spice cupboard and which ones would go into my storage pantry.
Now that I knew which spices were staying, I went to my links for free printable labels and printed out the round spice labels. I chose the blank variety because I wanted to write in the spice names myself.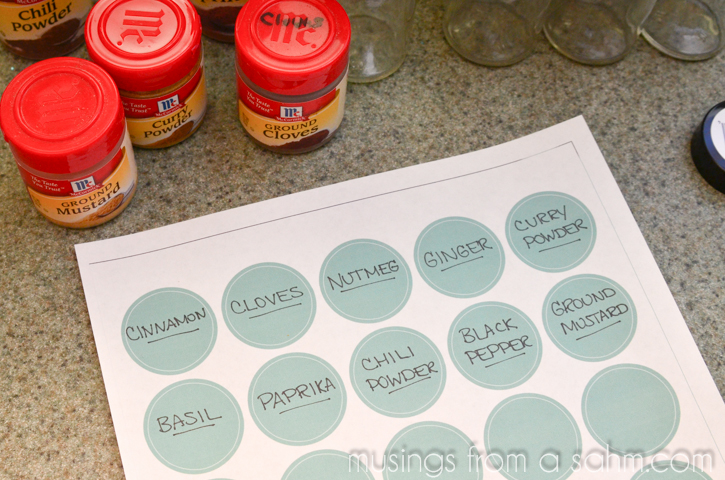 I didn't have any matching label stickers at the time (Staples has Martha Stewart round labels that fit these perfectly) so I printed on regular computer paper, cut them out carefully, and used regular tape to attach the labels to the top of each spice jar. You can save a lot of time by using the label stickers, but if you can't find them or don't want to spend the money, you can try my cheap method too.
Next I printed out, small rectangular labels for the spice jars themselves.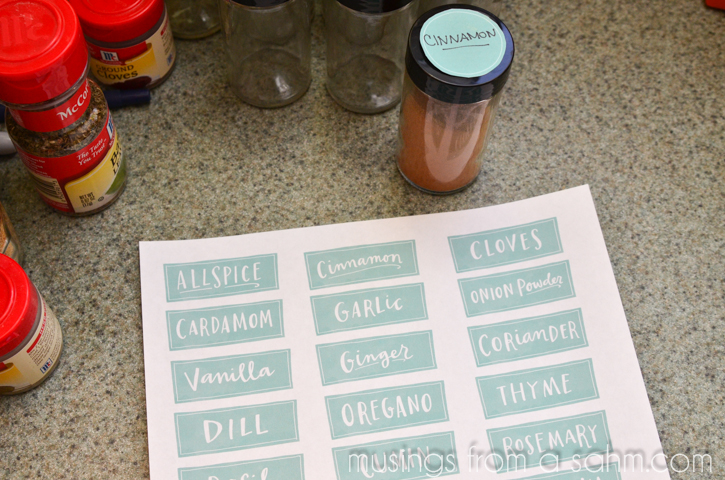 After I attached all the labels, I filled the jars with the spices.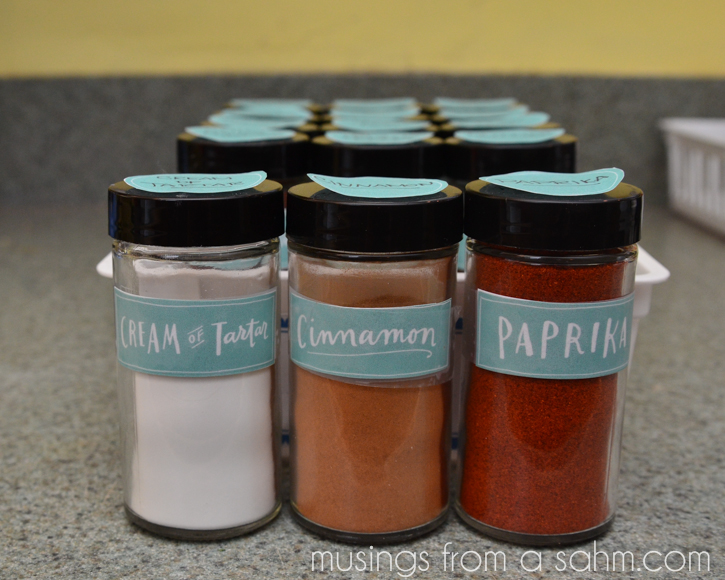 Any extra spices (I like to buy larger quantities for a few I use frequently, like minced onion, basil, and cinnamon) went into my storage pantry in a labeled bin.
Next, I put all the spices going into my spice cupboard into white plastic bins, which I found at Walmart for $1.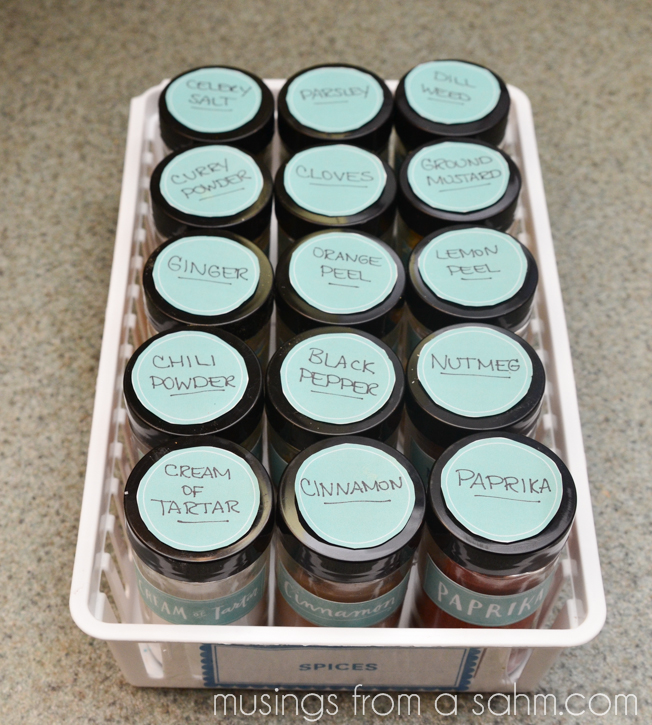 The top round labels are the magic key with this organizing project. Now I can instantly find which spice I want without having to pick up numerous jars and look at the front label.
The finished result of tackling my spice cupboard? Success! It's convenient, easy to keep organized, and it works.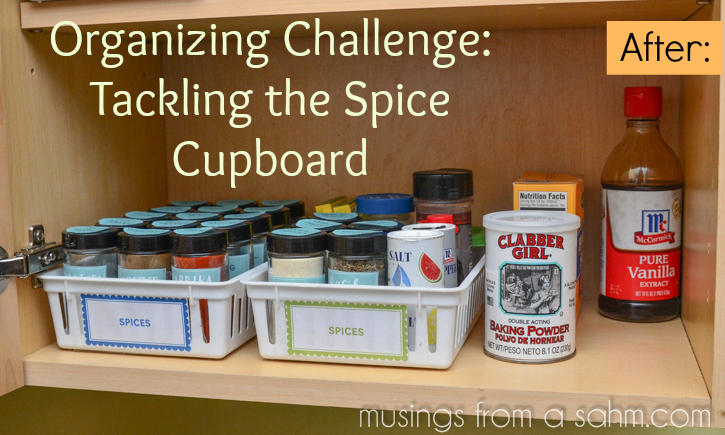 Now, it's your turn! Organize your spices and let me know how it turns out. Use my ideas or come up with your own – I'd love to see it!
Next week's organizing challenge will be:
Menu Planning