Fresh eggs. Fewer bugs. Feathered friends that follow you around the yard. An interesting project for the whole family. You've heard a lot about raising chickens lately and you might be considering it yourself.
Here's a few things you should know before jumping in to the world of chickens. (Because once you do, there's no going back!)
Are chickens allowed where you live?
Be sure to check your town or city's rules. Some places only allow a limited number of hens with no roosters. Or no chickens at all! (Oh the horror!) Hopefully there won't be restrictions, but better safe than sorry. It would be heartbreaking if you ended up with a rooster that your child claimed as their pet, only to be forced to get rid of him!

Chicken Housing:
Housing doesn't have to be complicated when you're raising chickens, but there are two important things you should keep in mind:
1) The chicken coop needs to be safe from predators.
There's a lot of wild animals that would love to get a taste of chicken and most of them won't stop at a little chicken wire.
Chicken wire does not protect chickens. Hawks and other animals, like raccoons, won't hesitate to rip it apart. Hardware cloth is a much safer option.
There are fisher cats (similar to weasels) around our house and they can squeeze through tiny 2″ spaces! We've made sure to cover any openings, like the eves, with hardware cloth for protection. We also make sure to cover opened windows with hardware cloth since regular screens don't offer enough protection.
You can see the hardware cloth here on our latest coop – a used shed we just picked up and are outfitting as our new bantam (little chickens) coop!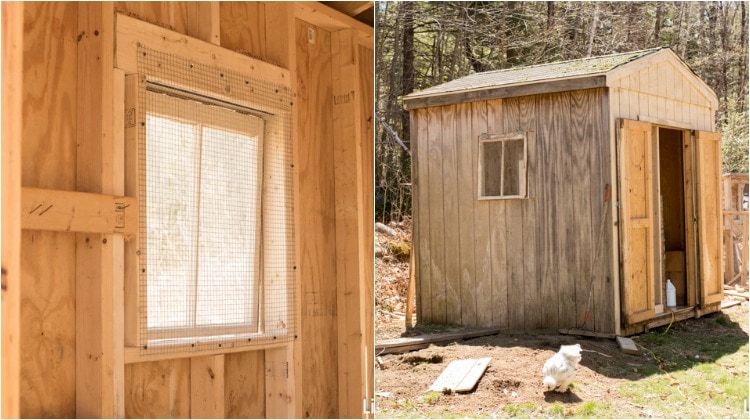 2) Chickens need enough space.
The general rule of thumb is 4 square feet of coop space per bird, though some chicken owners do 2 square feet without a problem.
You'll need to take your whole setup into account. If you plan to let your birds free range most days with only nights locked in the coop, you can probably get away with a slightly smaller floor plan per bird.
Keep in mind that crowded birds will peck each other, are more prone to stress and illness, and you'll generally have more issues.
If in doubt, always go bigger. There's chicken math to be reckoned with, so you WILL want more room for later. (I speak from experience.)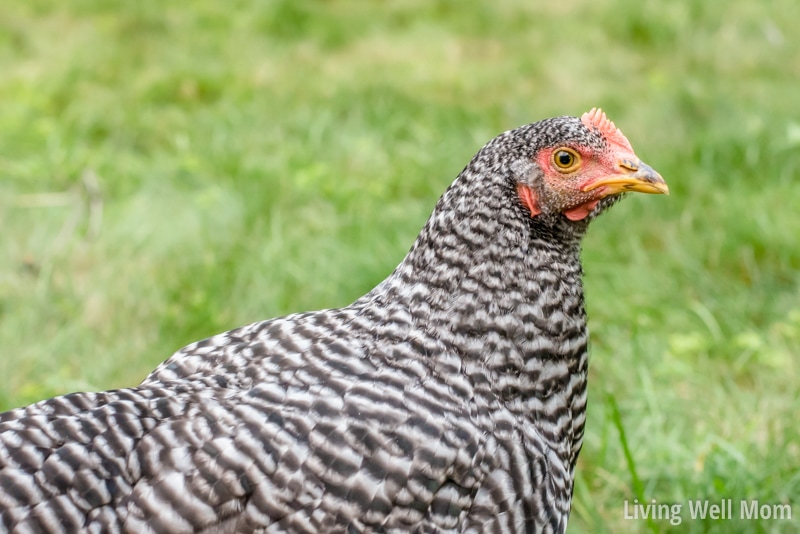 You'll also need to consider your chicken run, an open, covered area for your chickens. The rule of thumb for this is 10 square feet per bird. Again though, if your birds free range, you could get away with a little less space.
We're in the process of making our chicken run larger (they free range all day, everyday, so it hasn't been a huge priority until now) and will cover it with bird netting. Our run isn't 100% predator proof, but it does protect against a stray dog or wild animal running through if we're not around during the day. Because it's not completely predator proof, we always make sure to lock the birds in our as-safe-as-possible chicken coop at night.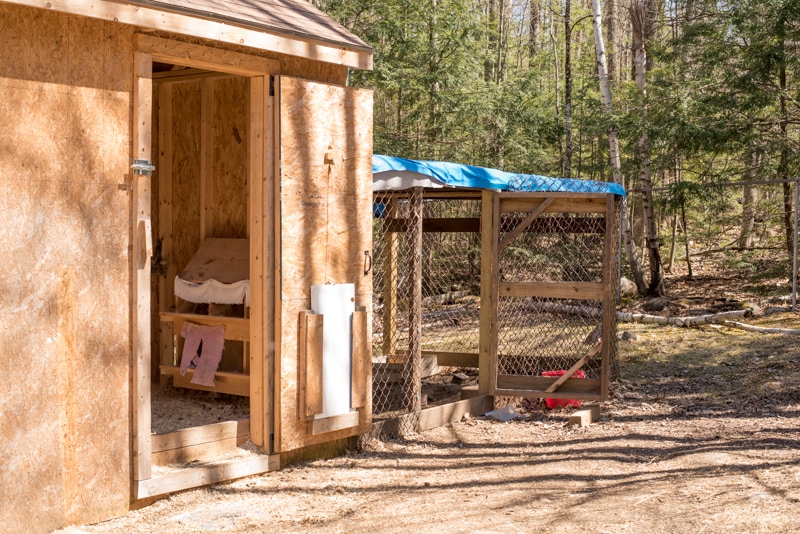 Food and Water:
Fresh water is essential for raising happy, healthy chickens, just like it is for us! It's even more important in the hot summer months where lack of water for just a few hours can cause a hen to stop laying eggs!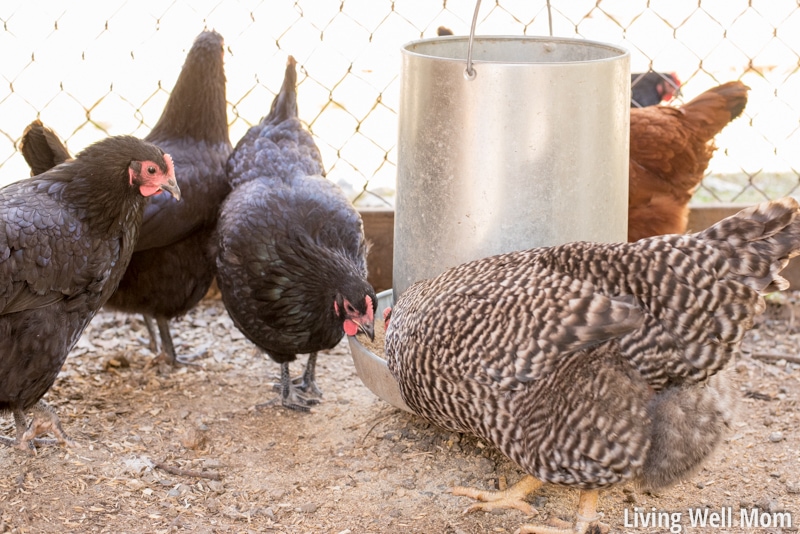 For chicken food, it's important to choose a quality brand you can trust. You should pay attention to the ingredients, especially if you have egg layers, because that food will end up in their egg production.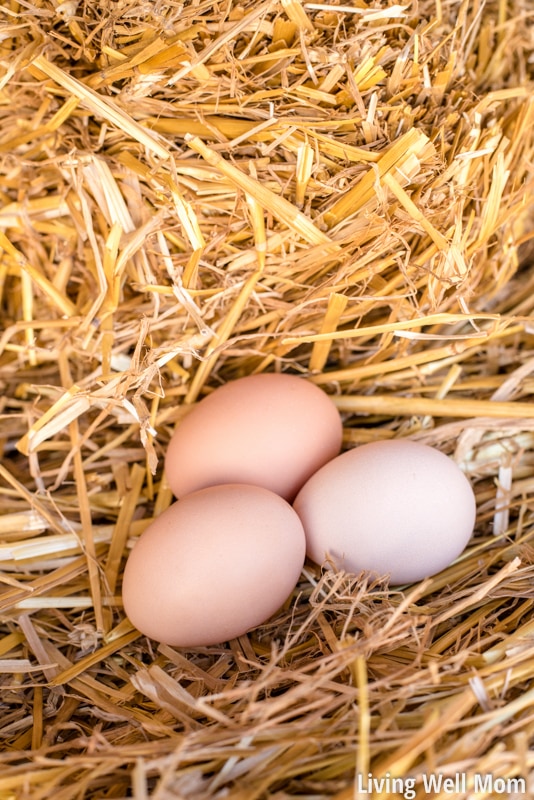 That's why I choose an organic chicken feed, like Purina® Organic Poultry Feed, for my chickens. Their feed contains "good stuff" I want my chickens to eat and none of the ingredients I don't want, like animal by products, fillers, artificial preservatives, or growth hormones. While no chicken feed brands contain growth hormones, some do contain the other "junk" stuff.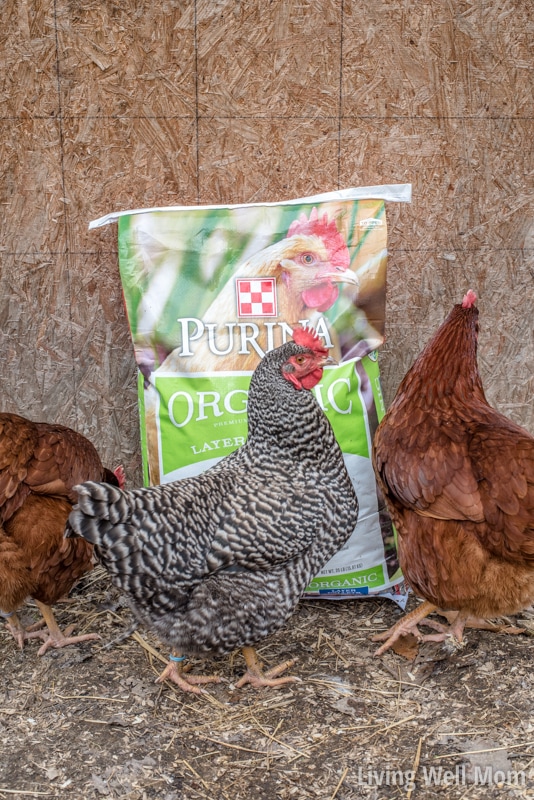 Chickens have different nutrient requirements, depending on their age and if they lay eggs. Because of this, there's two main categories for chicken feed:
Chick feed – Purina® Organic Starter-Grower Poultry Feed – for chickens, ducks, and geese from hatch to laying age (18-20 weeks)
Layer feed – Purina® Organic Layer Poultry Feed (in pellets or crumbles) – for laying hens
There's also Purina® Organic Scratch Grains Poultry Feed, which is a supplement aka "treat" for chickens over 18 weeks. Because it's not to meant to be a primary source of nutrition, Purina recommends that scratch grains shouldn't make up more than 10% of the daily diet.
We've been feeding our chickens Purina® Organic Layer Poultry Feed for over a month now and it's been quite a hit. Sometimes chickens can be picky about something new, but not with Purina. Our girls dug right in and have gobbled it down every meal time. They love to eat it out of our hands like a treat too! And I love that it's organic and helps support a healthy immune system and strong, nutritious eggs!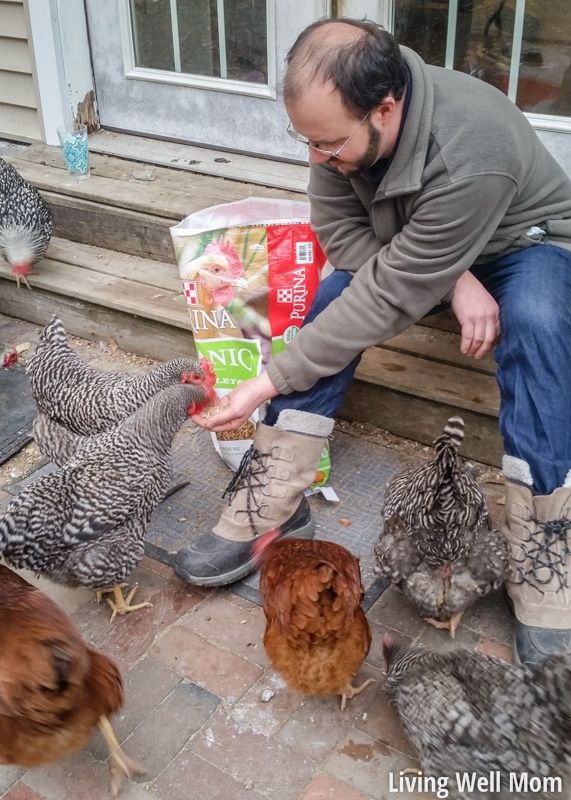 There's a lot more to raising chickens beyond what you've read today, but at least you know the basics now. And feeding them is easy! Find out where you can buy Purina® Organic Poultry Feed here.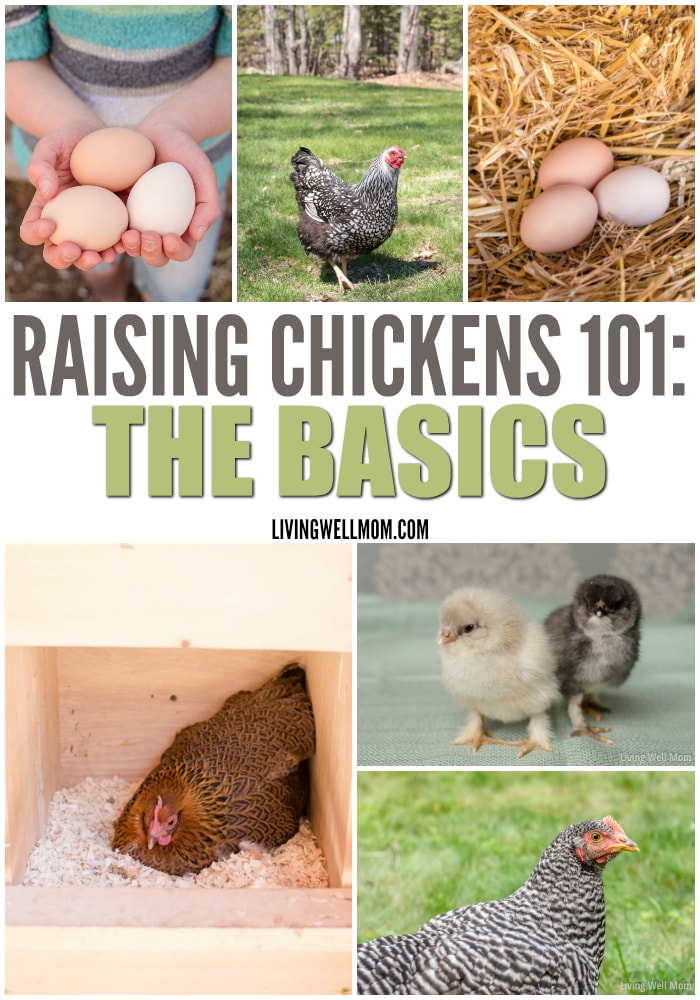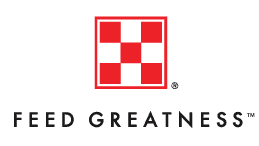 Find a Purina Retailer and buy Purina Organic Poultry Feed today.
Visit PurinaOrganicFeed.com to learn more and find Purina on Facebook, Pinterest, and YouTube.