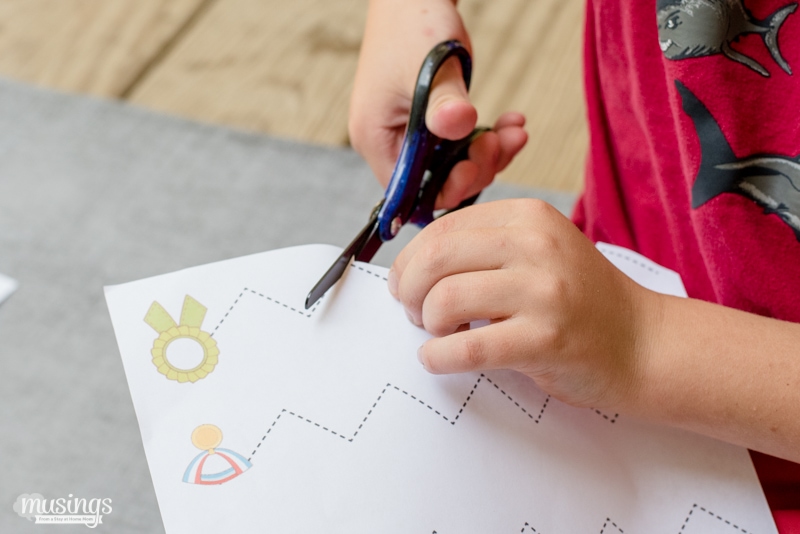 I've often felt like I've neglected my kids' scissor cutting skills when they were little. It's easy to forget about cutting practice for preschoolers, since it's not like ABC's or 123's that are everywhere. Plus sometimes just the thought of handing scissors to a preschooler can be scary! You know?
Luckily, it doesn't have to be scary anymore. Fiskars knows how important safety and learning is and they've created Fiskars Kids Scissors just for young children. Fiskars Preschool Scissors teach little ones how to hold and use scissors with comfy ergonomic designs that put safety first. (Recommended for ages 3+.)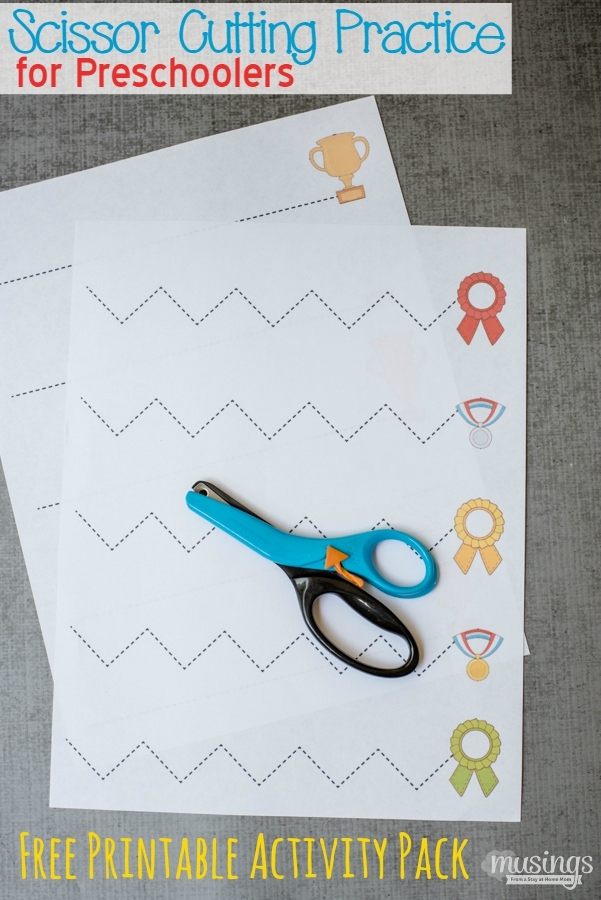 My son, Luke, is 4 and definitely needs cutting practice with scissors as he enters preschool this fall. It was perfect timing that Fiskars sent us a package with different products to try out, including the Fiskars Preschool Scissors.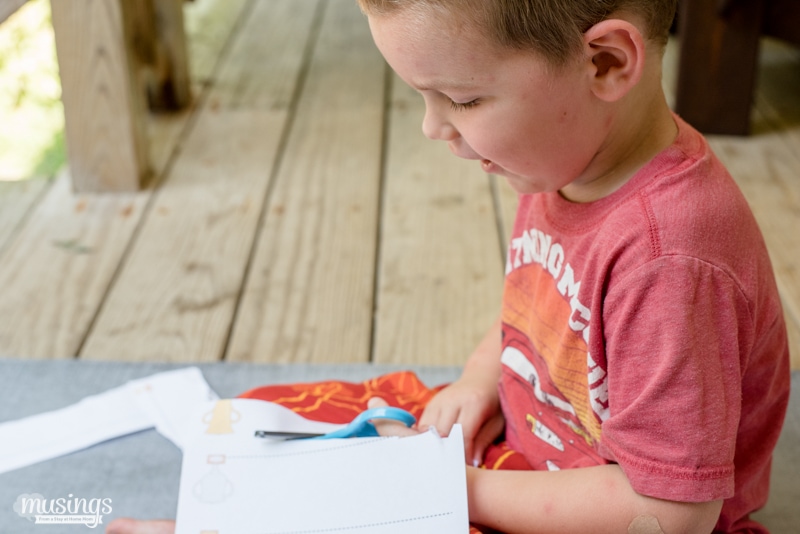 Luke hasn't had much cutting practice at all, but he took to the Fiskars Preschool Scissors right away. With a little help from me in figuring out how to hold them properly, he was cutting (almost) like a pro in no time. He hasn't quite made up his mind whether he's a righty or lefty, but he was able to use the scissors with both hands fairly easily.
Scissor Cutting Practice for Preschoolers Free Printable Packet:
I asked Kim to create a free printable activity packet for Scissor Cutting Practice for Preschoolers and I just love how it turned out. It's sure to make this aspect of learning much easier for your kids and you!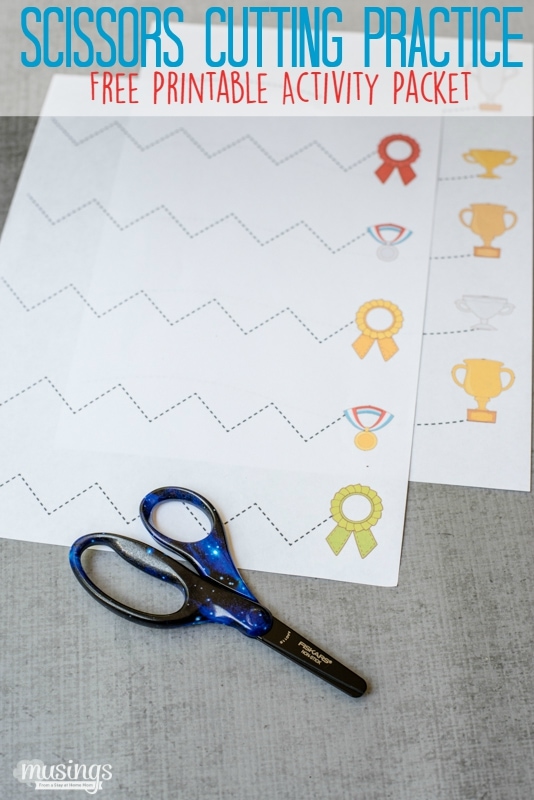 Older kids will enjoy this fun activity as they fine-tune their own scissors skills too!
You'll find 3 sheets for cutting practice with fun rewards at the end of each row in this fun free printable activity packet.
Luke was so excited when he "cut to the prize!"

Get your free printables here: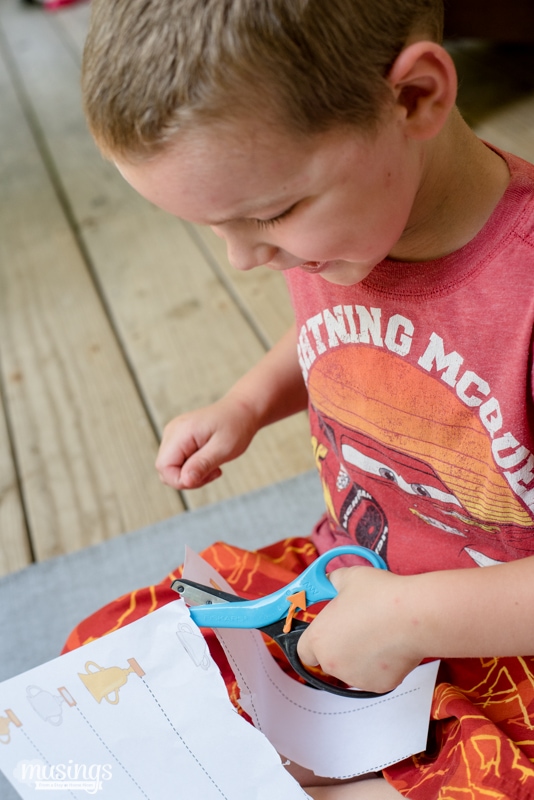 One of my other sons, Joshua, is entering the first grade this fall and he absolutely loves these cutting practice sheets along with his new Fiskars Kids Scissors.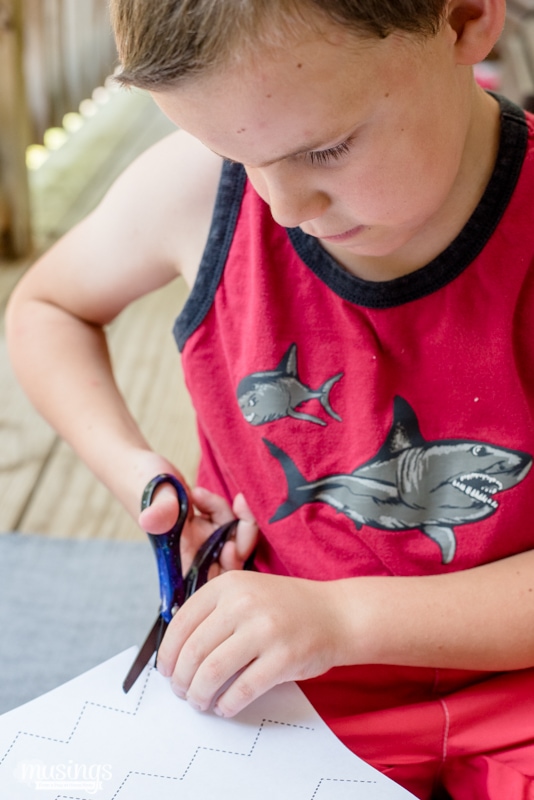 Joshua used to have a hard time when he used scissors, but it's clear that practice makes perfect because he does a great job now!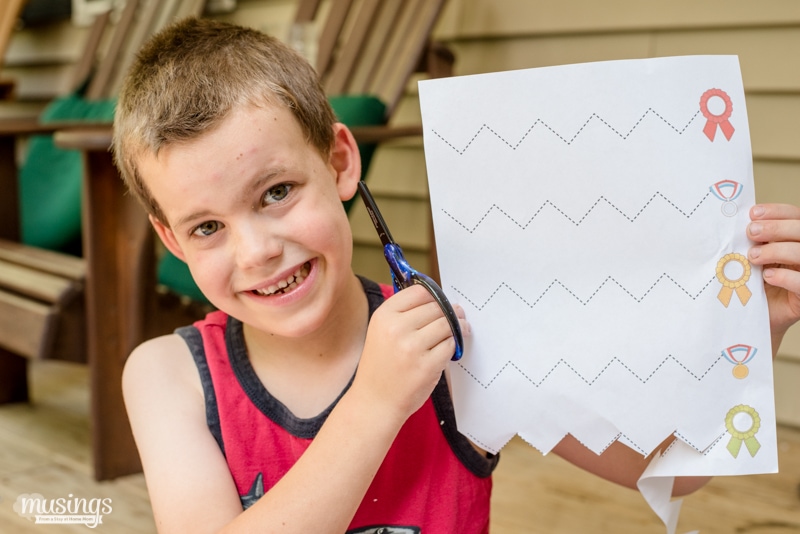 The non-stick blade coating makes it easy to cut cleanly through materials with sticky adhesives like tape or glue making these scissors perfect for kids as they head back to school.
Get even more scissors practice worksheets for your preschoolers with this fun bundle that includes shape cut-outs too! ↓
Preschool Essential ↓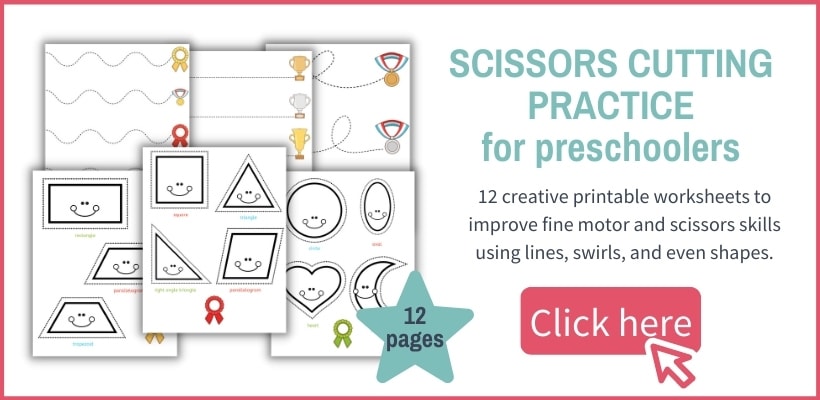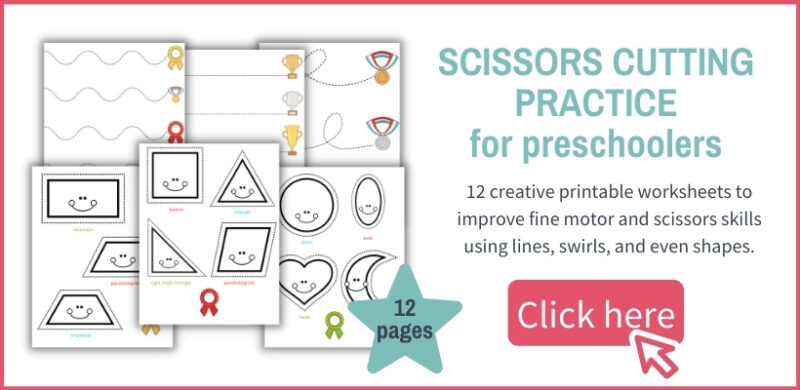 When it comes to my kids using scissors, safety is my number one concern. Thankfully Fiskars Kids Scissors feature an innovative safety-edge blade for high-quality cutting with a safer blade angle.
With a variety of colors and new designer handles for the 2015 back-to-school season, kids will love picking out their favorite style scissors.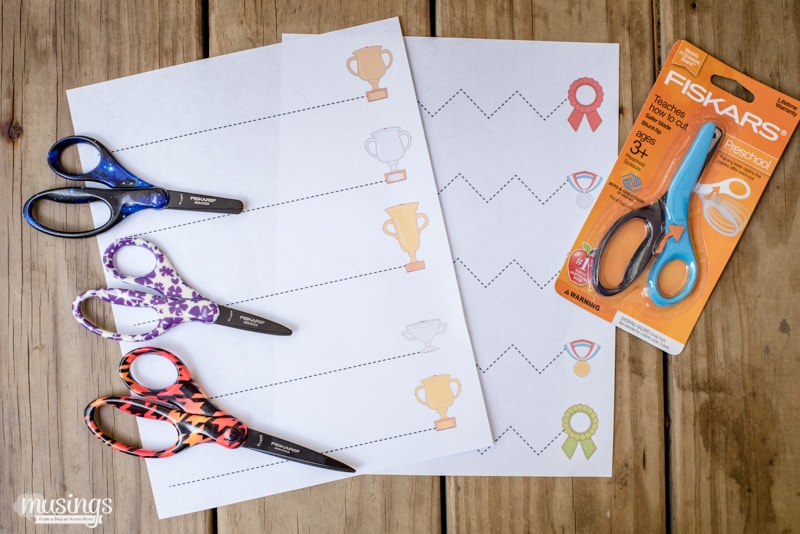 It's no wonder Fiskars Kids Scissors are the #1 teacher-recommended scissors brand!
For more information, visit Fiskars.com or follow Fiskars on Facebook, Twitter, Instagram and Pinterest.