Everyone needs to be able to take the time to relax and recharge their life. Daily schedules and routines tend to fill up quickly and can be chaotic, especially during the summer months. A simple family vacation can throw everyone off for days, even weeks. Despite all of life's inevitable curve balls it throws at you, it's important to prioritize taking time for yourself so you can stay at your best.
Luckily, it doesn't have to be complicated or take a lot of effort, time, or money to include a few simple things that will help you relax and recharge your life.

11 Simple Things that Will Help You Relax and Recharge
1. Do something that makes you happy.
It doesn't have to serve any other purpose but make you smile! It might be something as simple as relaxing in the hammock with a good book. (Just don't forget to tell your hubby and kids you aren't available for a certain amount of time.)
2. Spend 10 minutes sitting in the sun.
Small amounts of sun exposure can do wonders for your mood and health! (Just don't overdo.) This is one of my favorites and never fails to lift my spirits!
3. Try yoga or a gentle form of exercise like Pilates.
It's a wonderful way to stay in shape and recharge without getting out of breath!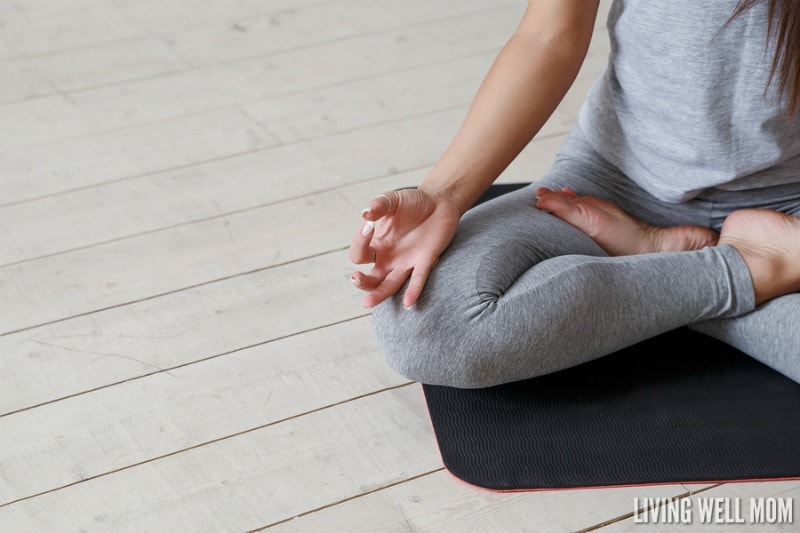 4. Take a walk.
Just walk around the neighborhood or go hiking with your family. If that's not your idea of relaxing, walk alone or with a girlfriend!
5. Make a green tea latte.
Chill it for some delicious green tea goodness on a hot day! It's a great way to naturally boost your energy without the guilt of a normal sugar-filled latte!
6. Take some deep breaths.
Feeling overwhelmed? Breath in deeply as you silently count to 7, hold it for a couple seconds, then breath out for a count of 7, imagining all the stress and frustration melting away. Do this for 7 times and notice how much better you feel!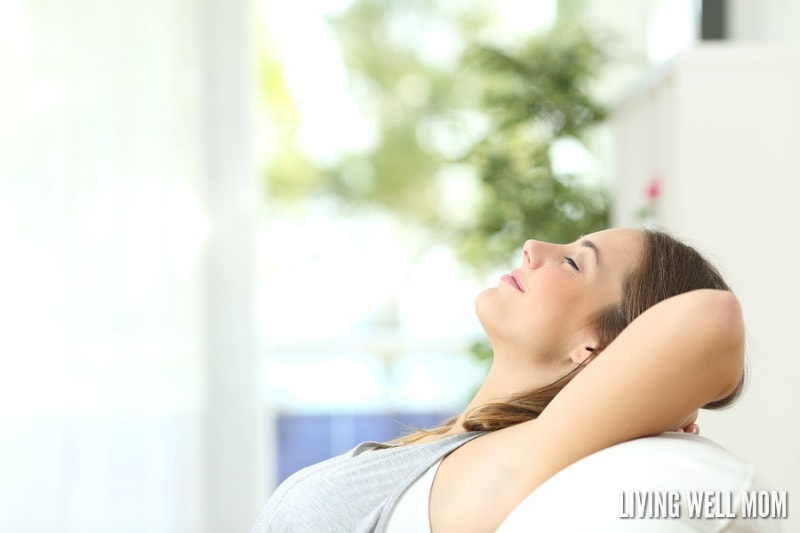 7. Just be alone.
When you little ones who are constantly clinging to you, it's easy to feel smothered. Even if your kids are past that stage, it can still be helpful to designate alone time just for you. Even 5 or 10 minutes with your bedroom door locked can help. It's okay to use the TV as a babysitter because we all know that kids banging on your door is the farthest thing from relaxing!
8. Dance it out!
Put some favorite tunes on and dance with your kids. You'll be amazed at how much better you feel, plus your kids will love it too!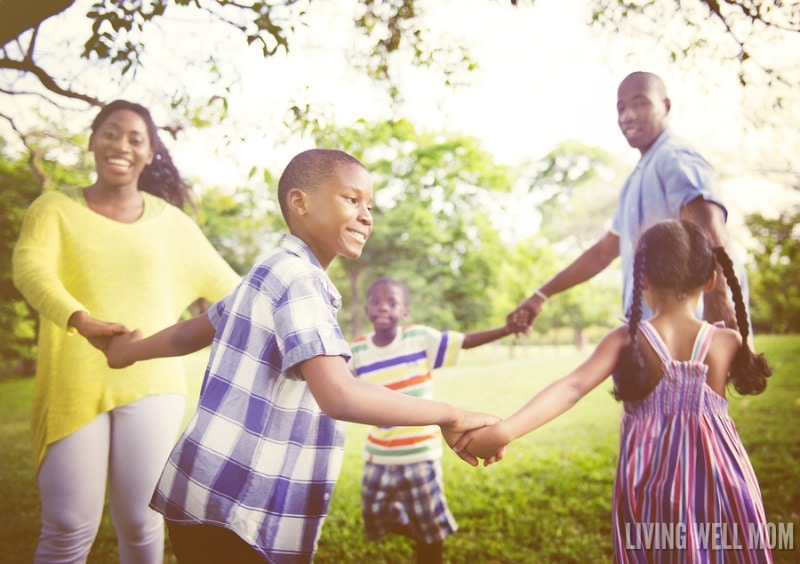 9. Clean or organize.
If messes don't bug you, then go ahead and skip this one. But if you're anything like me, it's hard to sit down and relax when the room around you is dirty and cluttered. Setting the timer and going to work for 10 minutes can improve your space, then you can enjoy some "me" time!
10. Watch a funny movie or sitcom.
They say laughter is good medicine, so choose something that will get you rolling when it's movie night! It might be your favorite stand up comedian or a romantic comedy; just get your laugh on!
11. Try Del Monte Fruit Refreshers.
The first ever fruit cups made especially for adults, Del Monte Fruit Refreshers are a delightful twist on typical fruit cups, combining luscious fruits with delicious, lightly sweetened Fruit Waters.
And even better, there's no "junk" in these fruit cups! With no high fructose corn syrup, artificial flavors or sweeteners, or GMOs, plus they're BPA intent-free with just 100 calories or less per serving, Del Monte Fruit Refreshers are perfect for anyone looking for a delicious healthy snack option!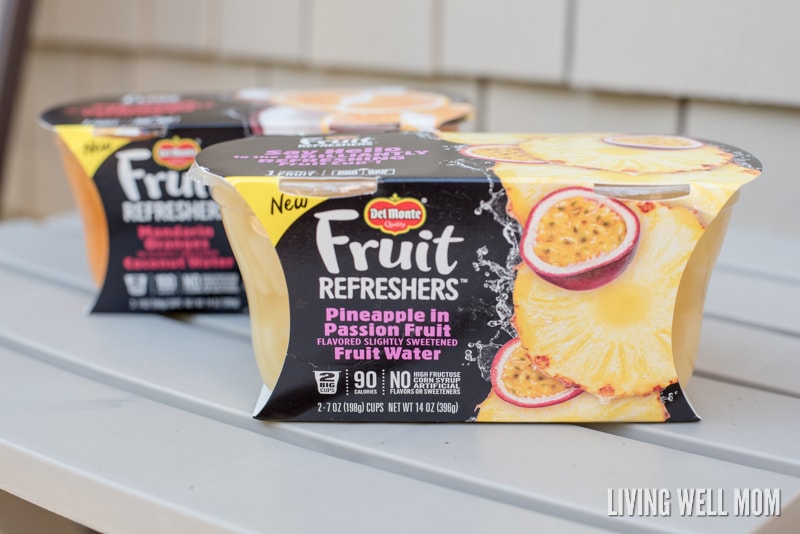 There are two delicious flavors of Del Monte Fruit Refreshers:
Pineapple in Passion Fruit Flavored Fruit Water and Mandarin Oranges in Coconut Water.
Choose your favorite or get both!
I'm not normally a big "fruit cup" fan because they usually have so much sugar and additives, but I adore Del Monte Fruit Refreshers! They're absolutely delicious and I feel like I'm eating an indulgent treat, but they're pretty much guilt-free!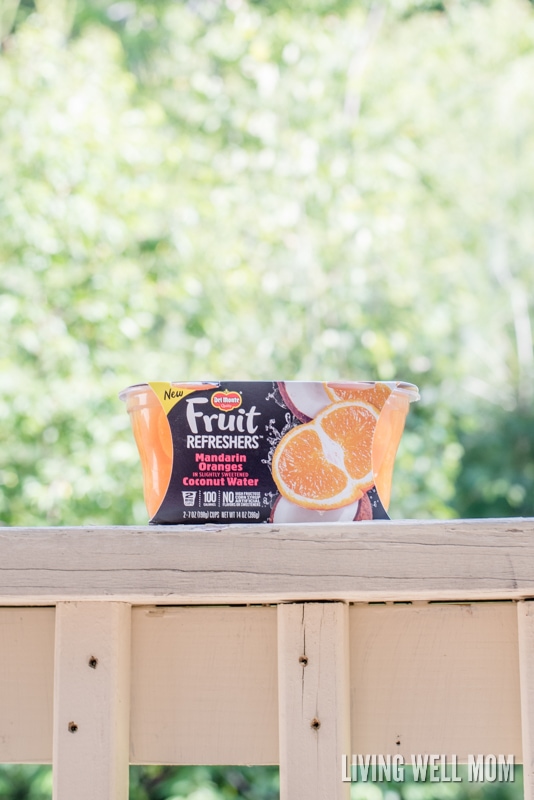 I also love that Del Monte Fruit Refreshers don't taste as sugary as typical fruit cups, but there's just enough sweetness to taste naturally delicious!
These "adult" fruit cups are easy to bring places too; just don't forget the spoon! I brought some on our vacation up to Attitash Mountain recently and I loved sitting out on the deck enjoying flavorful bites.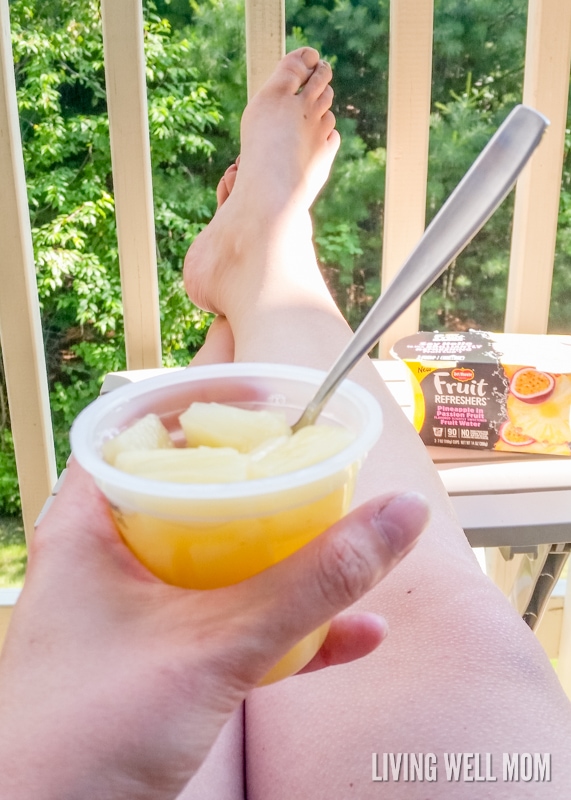 Del Monte Fruit Refreshers are just as much a healthy treat at home, at the beach, or anywhere you might want to bring these delicious snacks as a refresher!
Find Del Monte Fruit Refreshers at a store near you now!
Follow at Facebook.com/DelMonte and join the conversation with hashtag #TimeToRefresh.
Also visit Del Monte at Instagram, Twitter, and Pinterest.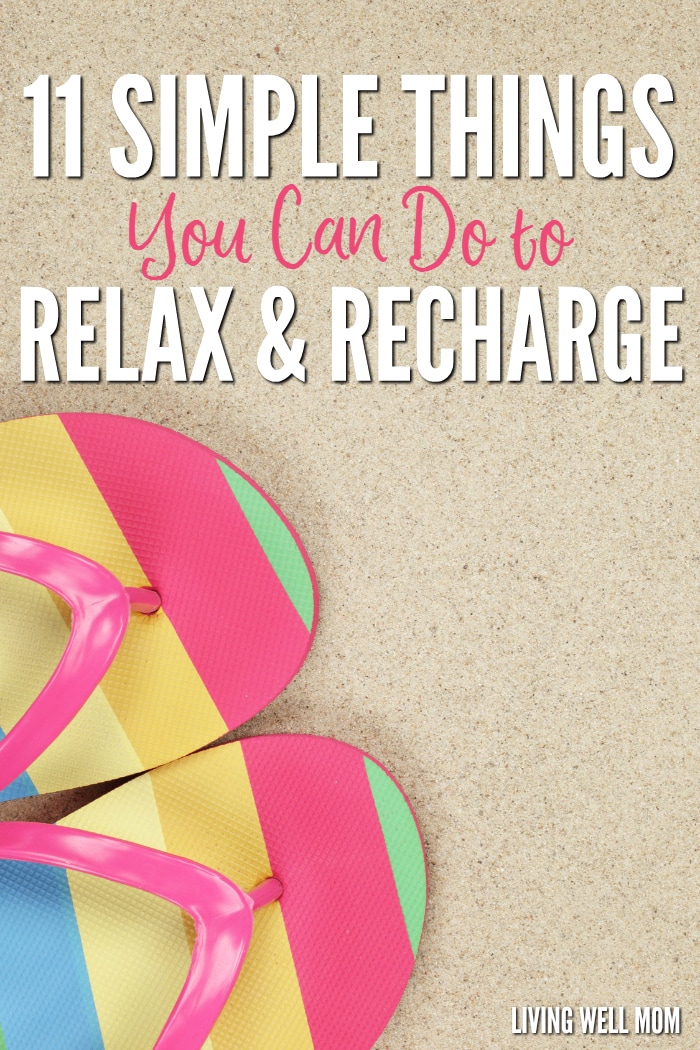 There's many fantastic ways that will help you relax and recharge. What's your favorite way to refresh?
This is a sponsored conversation written by me on behalf of Del Monte. The opinions and text are all mine.