When kids go back to school, it doesn't take long before their school papers, artwork, newsletters and more come pouring in. While you can read and toss a lot of things, there's many more you'll want to save and cherish as memories for a long time to come.
You could get one of those adorable school memory books, but those quickly become impractical as they don't hold much. You could set up an elaborate file system for each child. Or you could toss everything into a box in the attic.
But there's a better way to store those school papers and memories.
Today, I'll show you how to store school papers and memories the organized and simple way.
You won't have to buy fancy organizing file folders or bins, because chances are you already have what you need!
What You'll Need
One note: you might need more than one bin for each child as they progress through their grades; this depends on how many papers and memories you save each year. My oldest just finished 7th grade and he still has plenty of space in his school papers storage bin.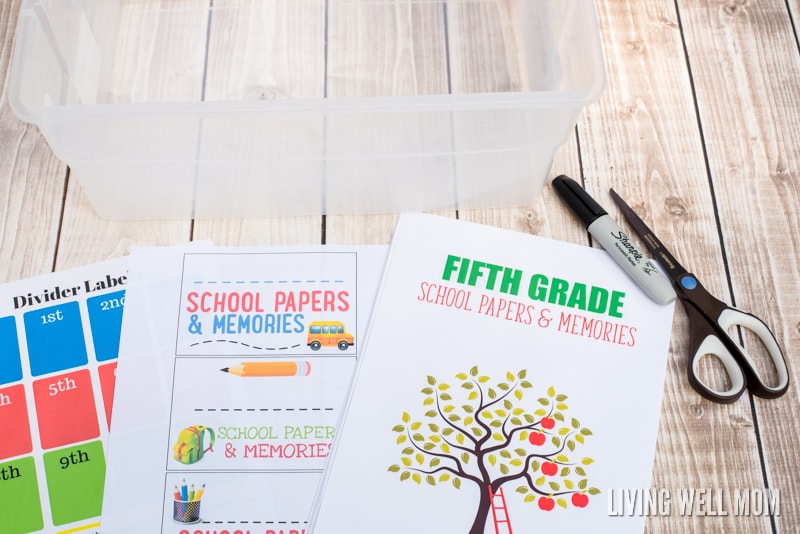 How to Store School Papers & Memories:
My amazing designer, Christine, created a beautiful set of printables for this organizing project. It includes two different size labels to use on the outside of your containers, a page for each grade, and a divider tabs page.
I love this school papers storage set because it begins with a tiny apple sapling for preschool and kindergarten and progresses to a big apple tree with a corresponding number of apples for each grade. Isn't it fitting as our kids move through school?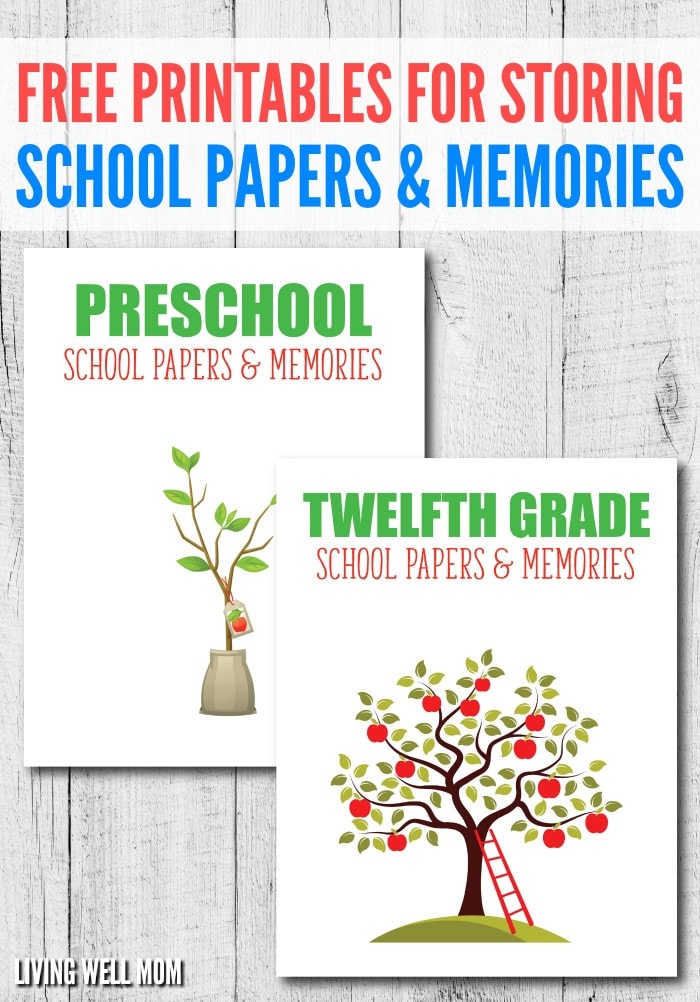 Free printable School Papers & Memories Storage Set:
Download and print what you'll need for this project. You can print everything now or just the grades your children have finished/are entering. That's what I chose to do because with four kids, it would be a lot of printing and laminating to do everything at once!
I highly recommend using a laminator for this simple organizing project – it will help these pages and labels last longer over the years. If you haven't already gotten a laminator
, they're not expensive and so much practical and fun to use! Anyways…
Choose which size label you'll need for the outside of the container. Write your child's name on it, then laminate the sheet for durability.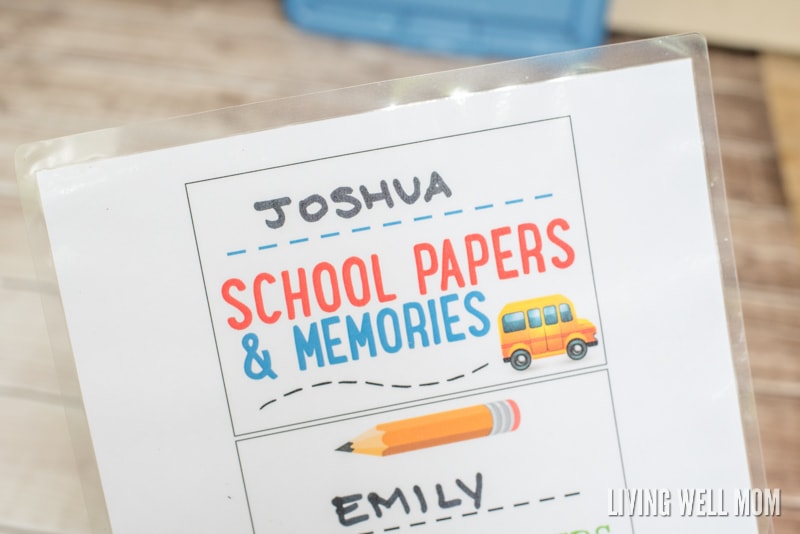 Cut out the labels and attach it to the outside of the container with tape. I used a little packing tape on the back of the label.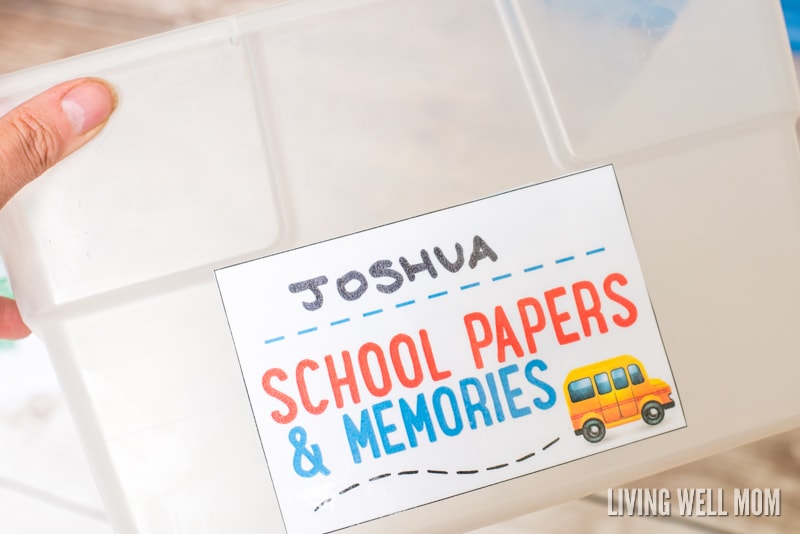 Next laminate the divider page – if you laminate just one page, do THIS page.
Cut out the divider tabs you'll be using. If you don't want to do all 14 grades (preschool, kindergarten, 1-12), you can store this divider page in the bottom of the container.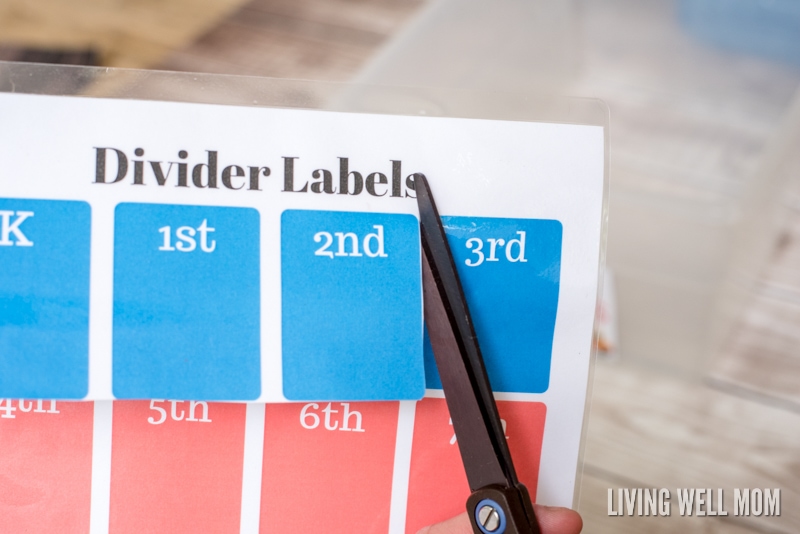 Laminate the grade pages you'll need.
With a small hot glue gun, attach the divider tabs to the corresponding grade pages.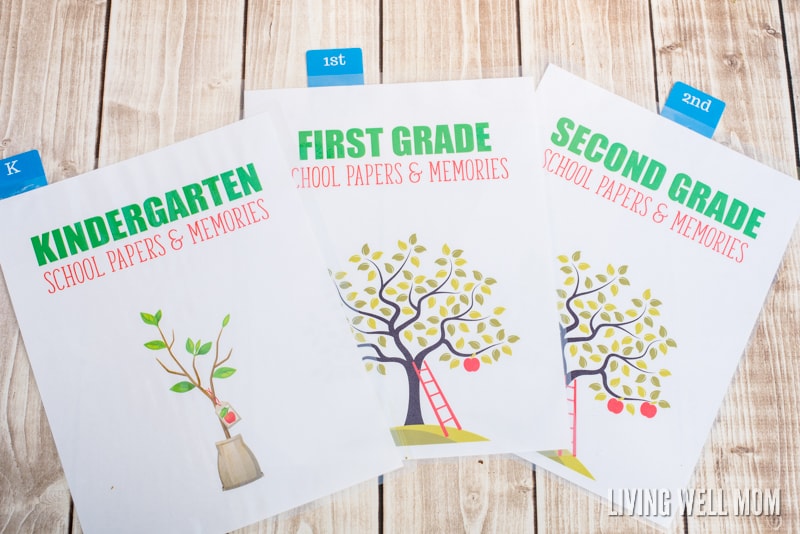 Now add your children's papers to the bin, beginning with the earliest grade – preschool or kindergarten.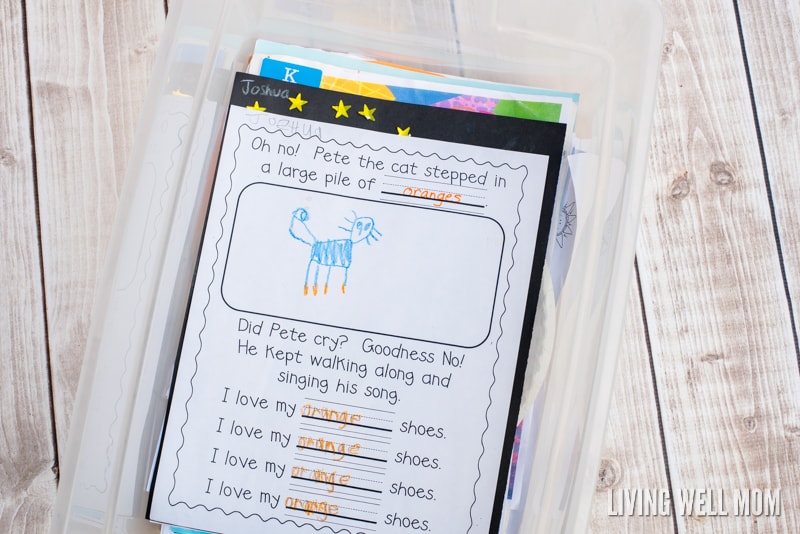 Place the corresponding grade page on top and add more papers, continuing on until you reach your child's current grade.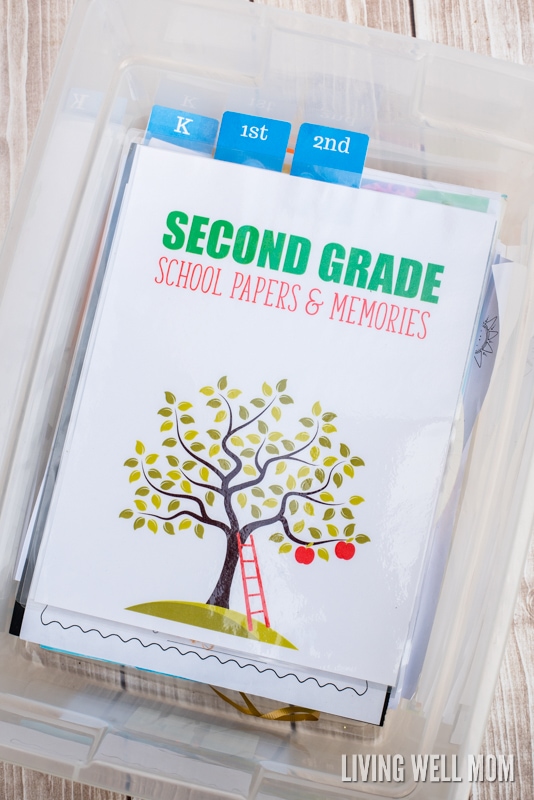 That's how to store school papers and memories the easy way!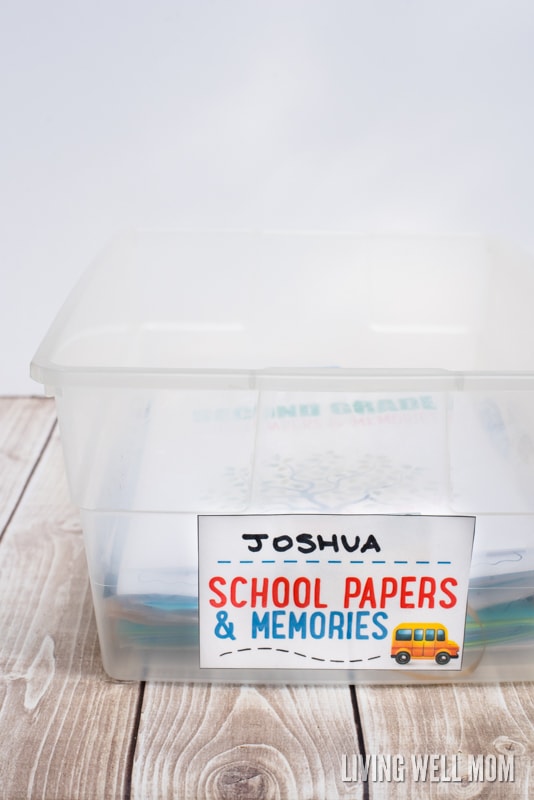 With our kids off to a fresh school year, this is a great time to get their school papers organized so you don't get overrun this year!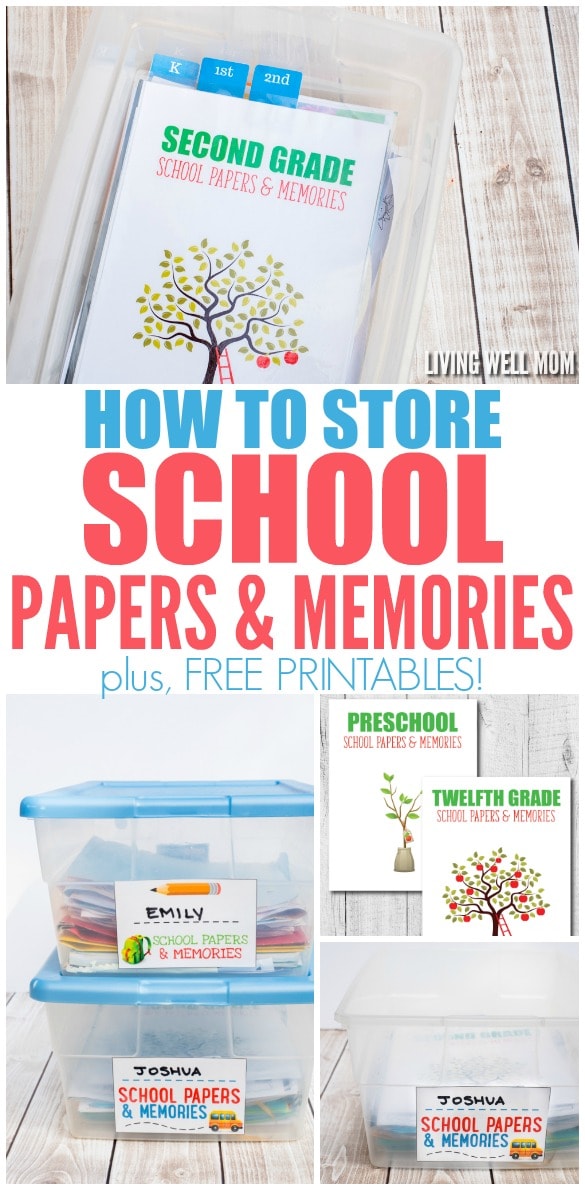 Check out this post where I share how we keep daily school papers and homework organized – it really works!
By downloading this free product, you agree to the terms and conditions listed here. This free product is for single classroom/home use only, by one teacher/family. If you intend to use this for more than one classroom/home, please return to Living Well Mom and download an additional copy each time.