Halloween is just around the corner, which means it is time for overloads of candy and treats.
This DIY Halloween playdough kit is the perfect alternative to candy treats, and it makes the perfect Halloween party favor. You can even give it out to trick or treaters on Halloween night!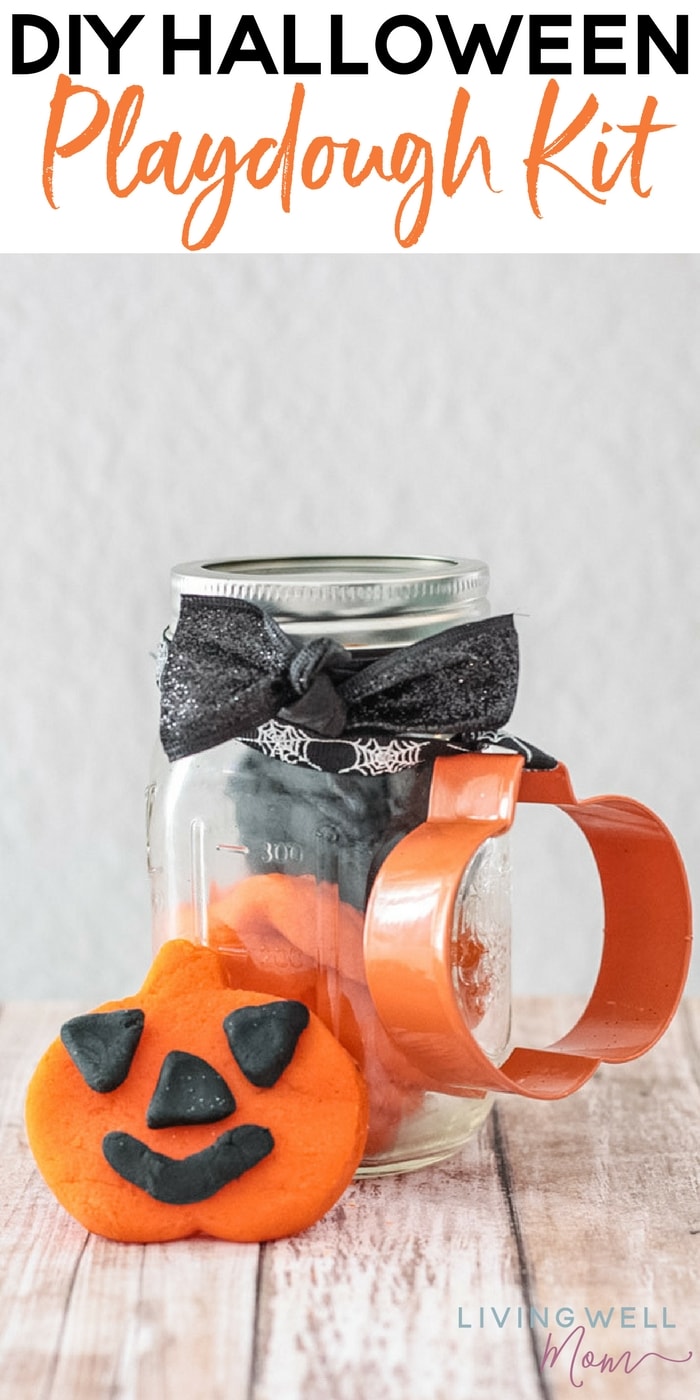 Your kids will love helping you make the homemade playdough along with you, and you'll have all sorts of fun this Halloween season!
This recipe is a variation on my classic DIY homemade playdough recipe, which is a hit with kids of all ages and makes a dough that is long-lasting, smooth, and perfect for smooshing, playing with and building with.
What you need to make the Halloween playdough kit: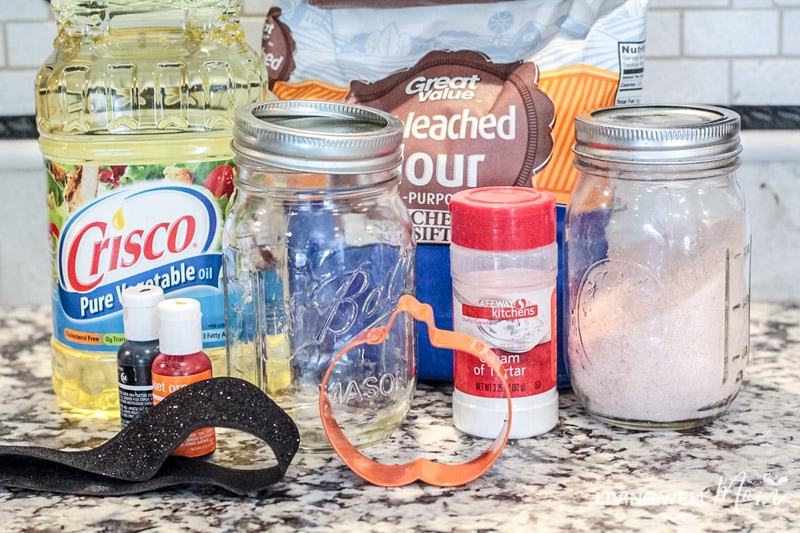 Mix 1 cup of flour, 1/3 of a cup of salt, 2 teaspoons of cream of tartar, 1 cup of water, and 1 tablespoon of vegetable oil in a small saucepan.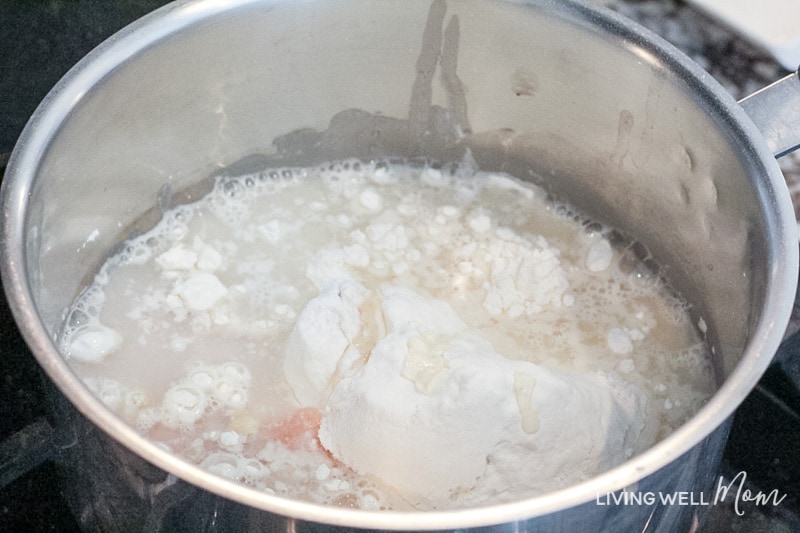 Heat the mixture on low heat until it starts to come together, then add orange and black food coloring (in separate pots).
If you need further instructions, I have tons of tips in my playdough FAQ post.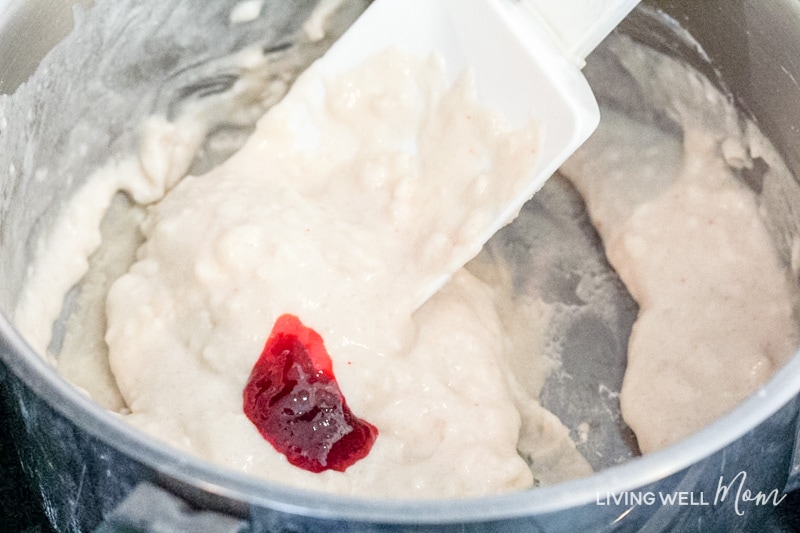 Once the mixture starts to firm up, keep it moving so the bottom of the play dough doesn't burn. When it pulls away from the side of the pot, remove it from the heat.
Once the dough cools a little, knead it for a few minutes to finish mixing in the color and allowing it to cool completely.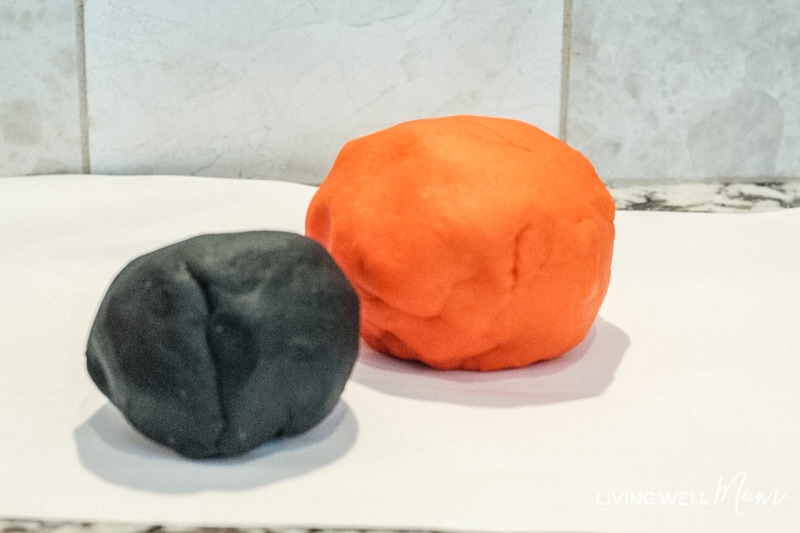 Pinch off a small amount of the dough and add some orange and black dough in your container.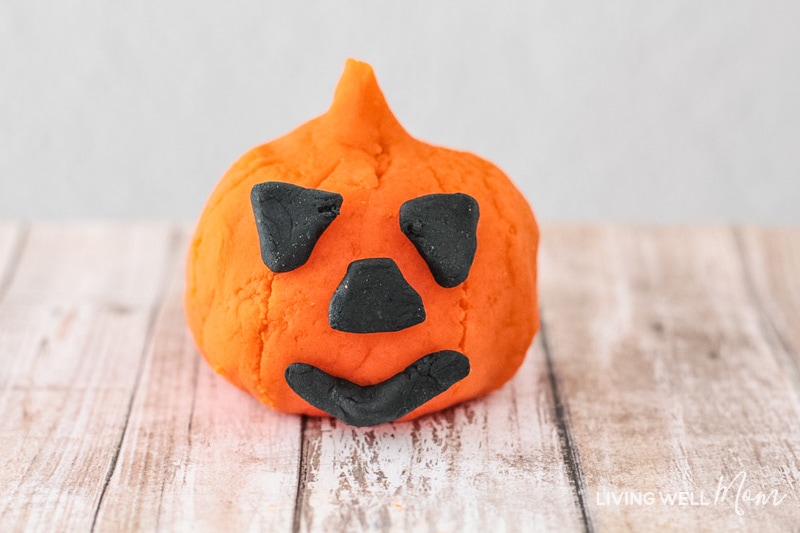 Tie up the lid with a Halloween bow and tie a pumpkin cookie cutter to it.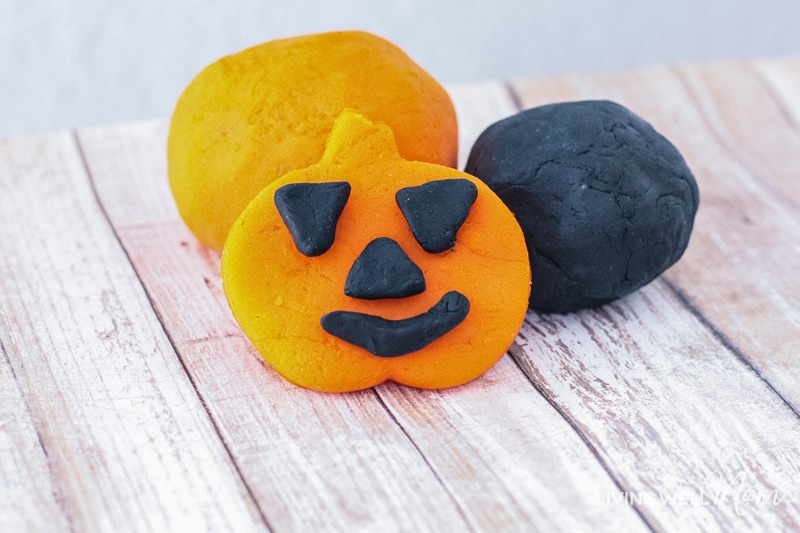 Your fun DIY Halloween playdough kit for kids is ready to go!