When the temperature starts to dip, I keep this beef stew crock pot recipe on our weekly meal rotation. Not only is it incredibly easy to make thanks to the slow cooker, but it's filled with veggies—and yes, your children will actually eat them!
I love trying out a variety of new recipes with my family, but sometimes I just can't beat the classic favorites. In fact, this crockpot beef stew is one of my family's most-requested meals.
This stew is filled with tender beef, delicious vegetables, and savory seasonings that make a satisfying meal that's perfect at the end of a cold winter day.
Beef Stew Crock Pot Recipe
As any busy mom will understand, I love that I can put this slow cooker recipe together in the morning, turn my crockpot on, and have dinner ready later without any additional prep.
I always love recipes that can be made in the slow cooker. It almost feels like cheating a bit – all you really have to do is dump the ingredients into the cooker and let it do its magic!
Plus, you'll have the added bonus of your home smelling absolutely incredible all day long!
My mom used to cook slow cooker beef stew regularly when I was a kid and I always hated it. It was probably just picky kid taste buds, but I was not a fan and because of that, when I grew up, I avoided beef stew for a long time. Then one day, I decided to give a new beef stew recipe a chance and I ended up loving it!
Over time, I've changed the recipe to my taste along with converting it into a slow cooker version (the original required 2-3 hours of cook time in the oven, sometimes more depending on the potatoes – and that was time I don't usually have.)
But this slow cooker recipe is perfect because you can throw everything in the crockpot in the morning (even at noon) and come home hours later to a delicious hearty dinner waiting for you, with no further prep required.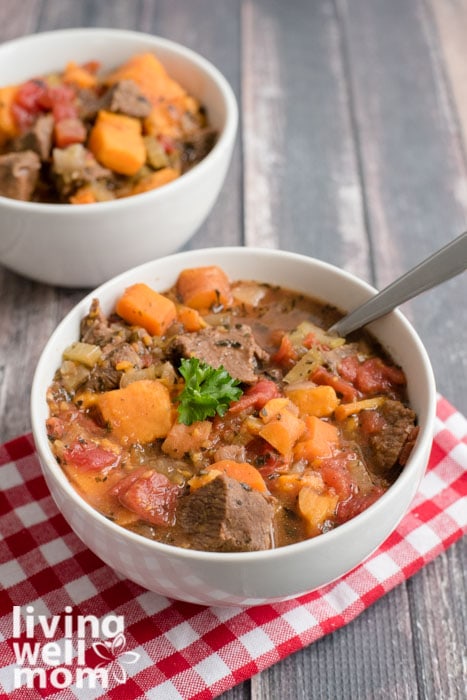 Healthy Beef Stew
I've made this beef stew with regular potatoes for years, but recently, I converted it to a Paleo-friendly recipe. This healthy beef stew recipe is gluten-free, grain-free, dairy-free, and uses sweet potatoes instead of regular potatoes. To be truthful, I think this healthy beef stew is even more delicious than the original!
The only downside to this recipe is that beef stew meat can be expensive, especially if you're on a tight grocery budget. But I often buy just 1 pound of stew meat and use more sweet potatoes and carrots to make it more affordable. While my husband loves more meat, he knows he'll get this dinner more often if it doesn't cost as much, so he's game too. And the kids don't notice!
For another hearty meal that's just as easy and inexpensive, try my chicken and dumplings casserole.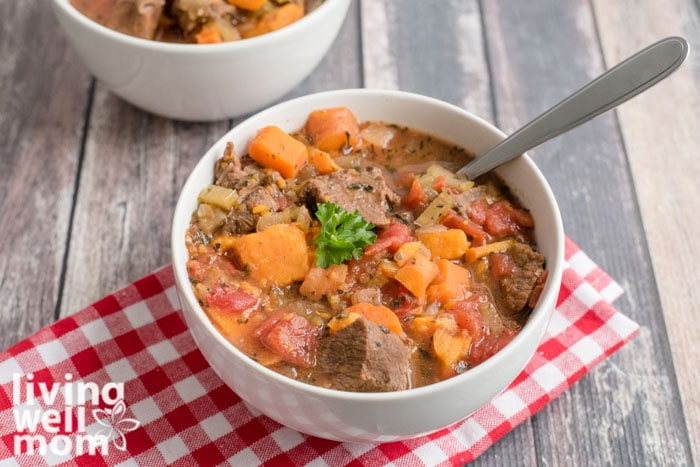 How to Make Beef Stew in the Crock Pot
This easy beef stew recipe requires 4 hours of cook time on high or 6-8 hours on low.
Plus, there's just a tiny bit of prep, but it's minimal. Prep time takes about 20-30 minutes, depending on how interrupted you are.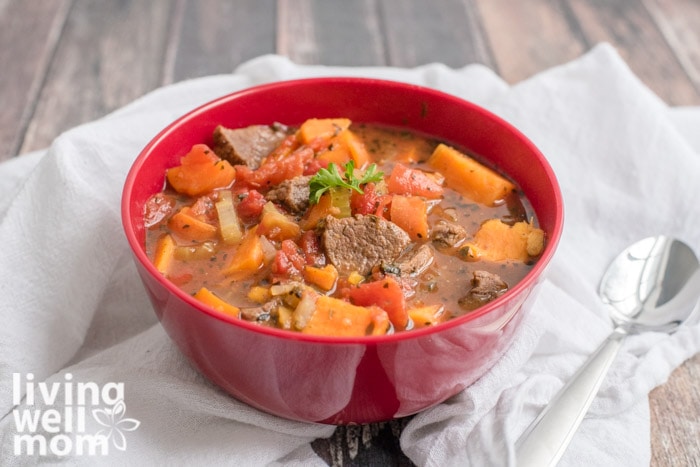 Ingredients:
Beef stew meat
Sweet potatoes
Chopped onions
Chopped carrots
Celery
Garlic cloves
Parsley
Tapioca starch (can be replaced with flour if you are not attempting to avoid gluten)
Beef Stew Crock Pot Recipe
Cut your beef stew meat into 1″ cubes and cook over medium-high heat with 1-2 Tbsp olive oil. You're just looking to brown the meat, not fully cook through.
While the meat is cooking, you can chop the vegetables. You'll need 3-4 large sweet potatoes (peeled and cut into 1″ pieces), about 3-4 cups of chopped carrots, and 2-3 cups of chopped celery.
Next, put the chopped sweet potatoes into the bottom of your slow cooker.
Then, add 1/2 cup chopped onions.
I hate chopping onions because it burns my eyes. It literally hurts! So I do what my grandmother did – I simply buy frozen chopped onions. So much easier!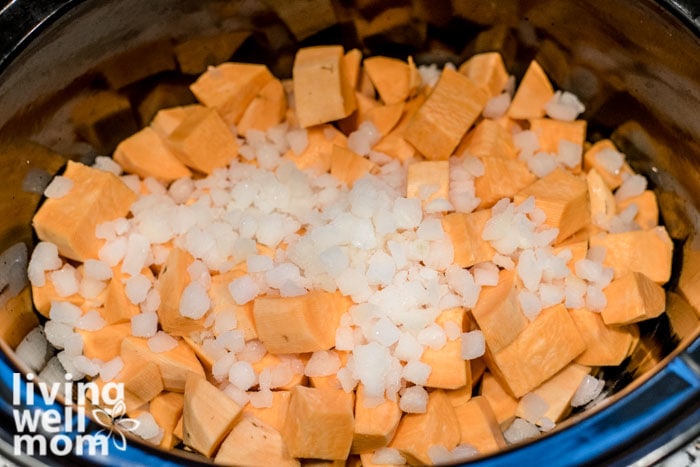 The meat should be browned by now (if it browns before, just turn the heat off). Drain, then place on top of the sweet potatoes and onion.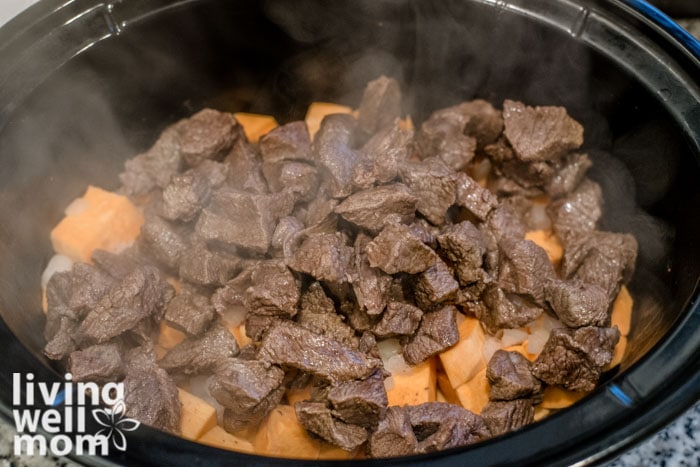 Next, add the celery, carrots, and 4 minced garlic cloves.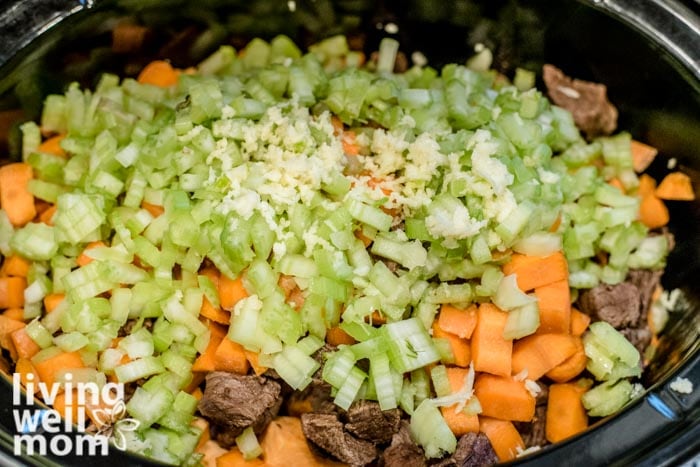 Then, add 2 cans of diced tomatoes
and 3 cups of beef broth
(this
is my favorite brand). (You'll need a total of 4 cups of beef broth for this recipe – you'll save 1 cup for the next step.)
Sprinkle 2 Tbsp basil
, 1 Tbsp parsley
, 2 tsp sea salt
, and 1/2 tsp pepper
on top.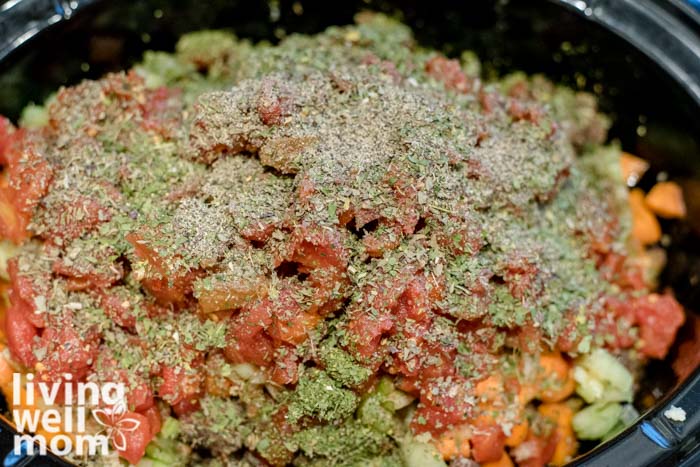 Thicken the Stew
Next, pour the remaining 1 cup of beef broth (again a total of 4 cups for this recipe) into a bowl or glass measuring cup. Add 3 Tbsp tapioca starch/flour
.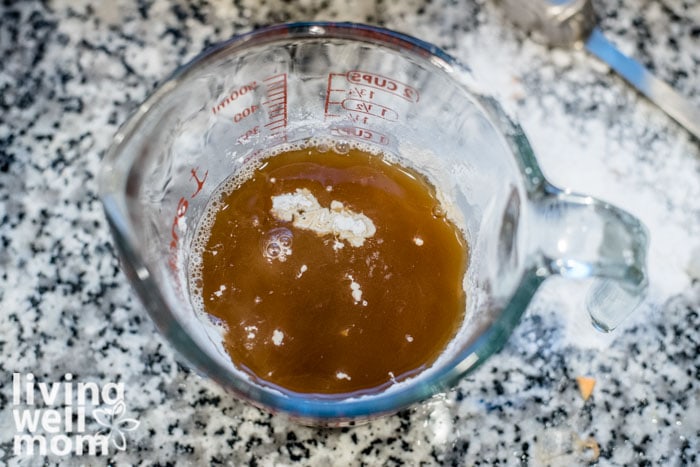 Next, mix with a fork. The tapioca will stick to the bottom and be very hard to stir for a few seconds, but then it will suddenly begin to dissolve and you can stir it easily.
Yes, I make a mess when I cook.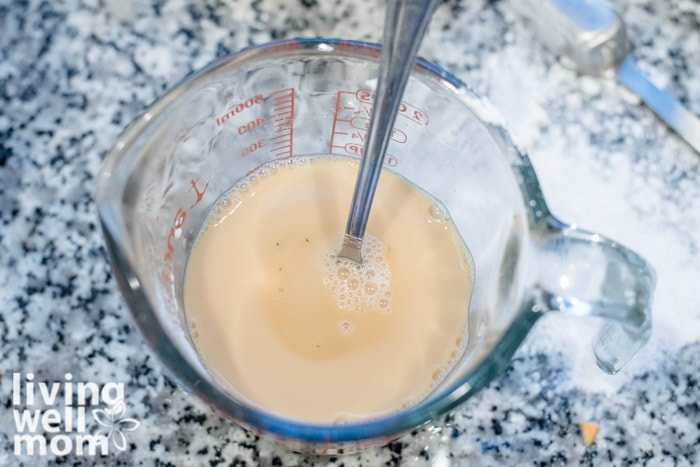 Pour the broth/tapioca starch over the stew.
Put a bay leaf
on top (optional.)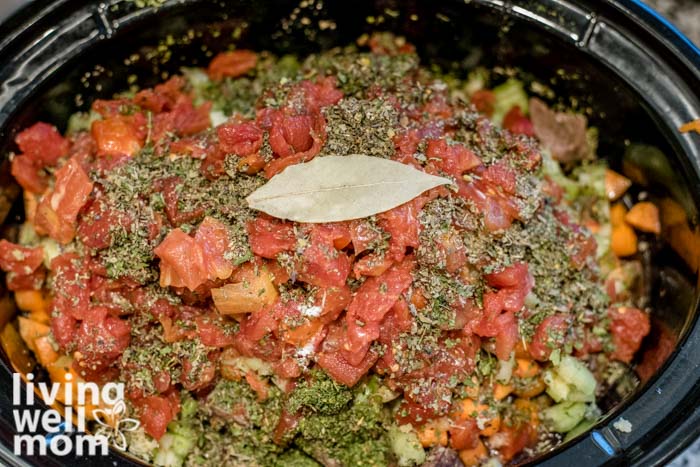 Cook the Beef Stew
Put the lid on and cook for 4 hours on high or 6-8 hours on low.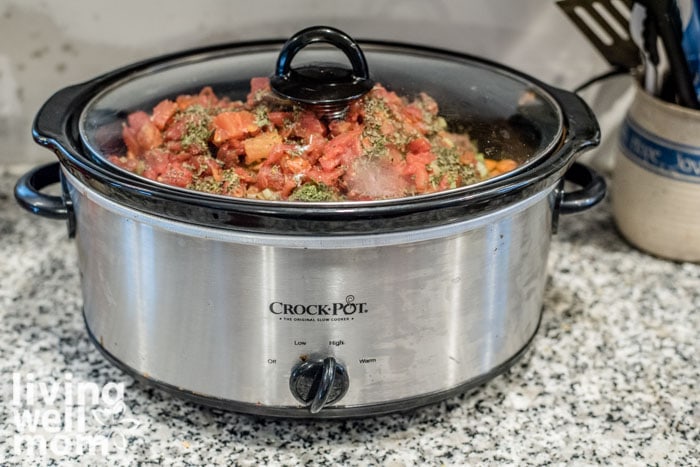 Before serving, stir to combine all the ingredients.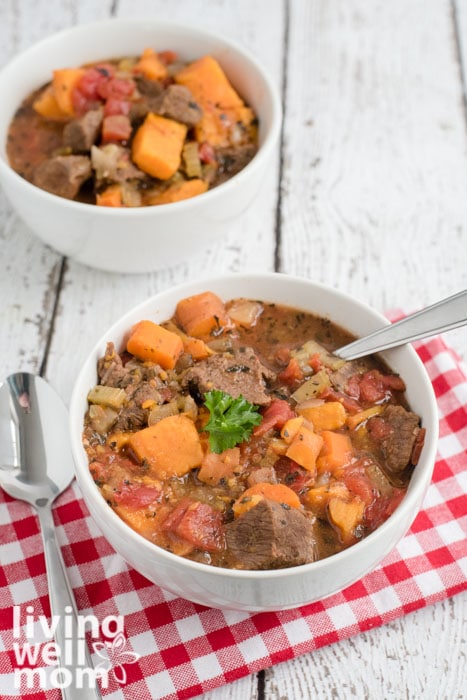 Enjoy!
More Slow Cooker Recipes:
Print
Slow Cooker Paleo Beef Stew
This easy Slow Cooker Paleo Beef Stew recipe requires minimal prep and is so delicious and hearty with tender beef, tasty vegetables, and savory seasoning that even kids love it!
Author:
Prep Time:

20 mins

Cook Time:

4 hours

Total Time:

4 hours 20 mins

Yield:

6

–

8

servings

1

x
Instructions
Brown the beef stew in a dutch oven with the olive oil; drain.
In the meantime, chop the vegetables.
Put the sweet potatoes and onion in the bottom of your slow cooker. Add the browned beef, then the celery, carrots, garlic, diced tomatoes, and 3 cups of the broth. Sprinkle the parsley, basil, salt, and pepper on top.
In a measuring glass, add the remaining 1 cup of beef broth and mix with the tapioca starch. Whisk until blended, then pour over the top of the stew.
Cook on high for about 4 hours or slow for 7-8 hours (depending on your slow cooker.)
Just pin it below to find the beef stew recipe later!