With the start of a new year, many of us have set lofty goals to accomplish this year. Maybe Pinterest inspiration has got you revved and ready to start attacking the clutter. But, how quickly does all that hard work transform right back to the initial chaos?
You need simple ideas for organizing that really work. Enter this quick guide to organizing ideas for busy moms, where you'll find some of my own tried and true methods along with a few more from other busy mamas.

GENERAL AREAS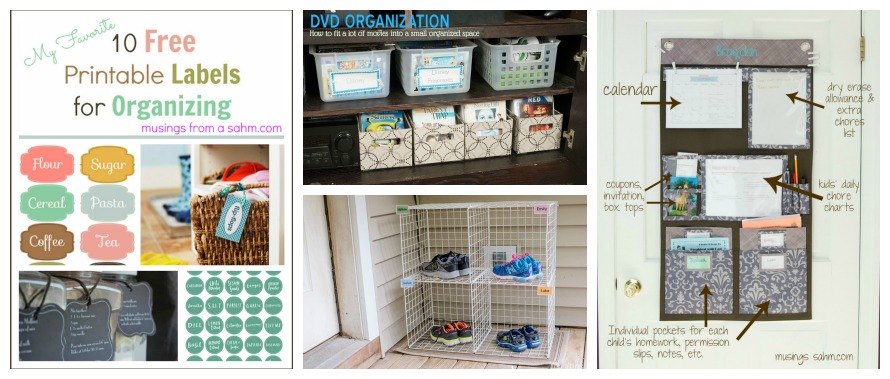 Using free printable labels is one of the funnest and simplest organizing ideas because it helps keep any area tidy!
Create a simple command center to keep everyone's schedule organized.
Inexpensive cubicle storage units work great for keeping shoes nice and neat.
Decluttering in sections is a must to avoid burn out.
Keep your beach gear organized to avoid wet floors throughout the house.
Try this simple method for organizing your movie collection and fit a lot of DVDs and Blu-Rays into a small organized space.
BED & BATH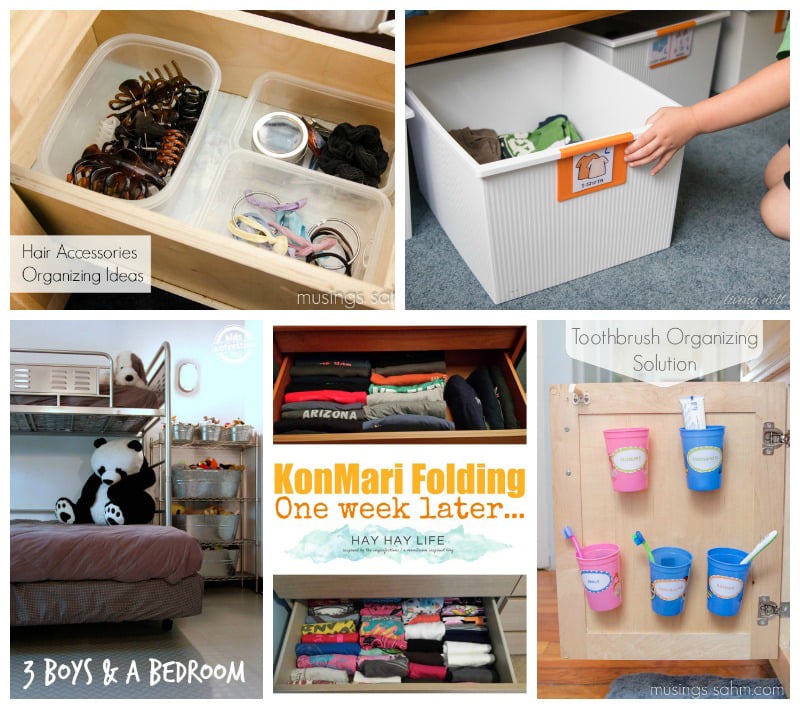 The KonMari method of folding saves space and makes dresser drawers easy to maintain.
Opt for bins, with this easy storage method for putting away kids's clothes, instead of a traditional dresser.
Repurpose tool boxes and storage units for a fun, yet tidy boy's bedroom.
Declutter the bathroom counter tops with this simple organizing solution for kids' toothbrushes!
Get the most of your vanity space using storage containers & sliding baskets.
Create storage space in your shower, vanity and walls.
KITCHEN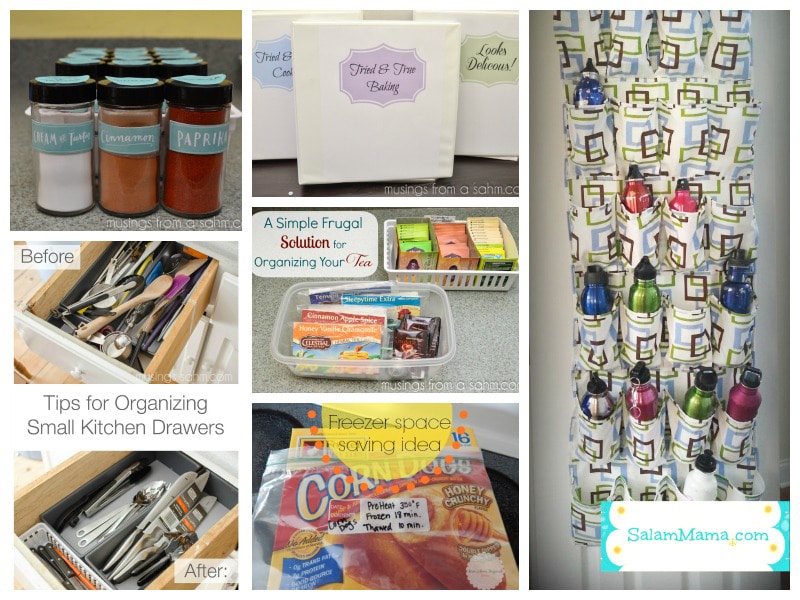 Make your own recipe binders to organize all your favorite recipes.
Effectively use drawer organizers to store utensils in smaller kitchens.
This is the perfect frugal solution to tidying up all those boxes of tea bags, which will work for just about any packet type items in your pantry.
This water bottle storage idea keeps all of them tucked away without taking up too much space.
Break down boxes in the freezer to create extra space.
KIDS' SPACES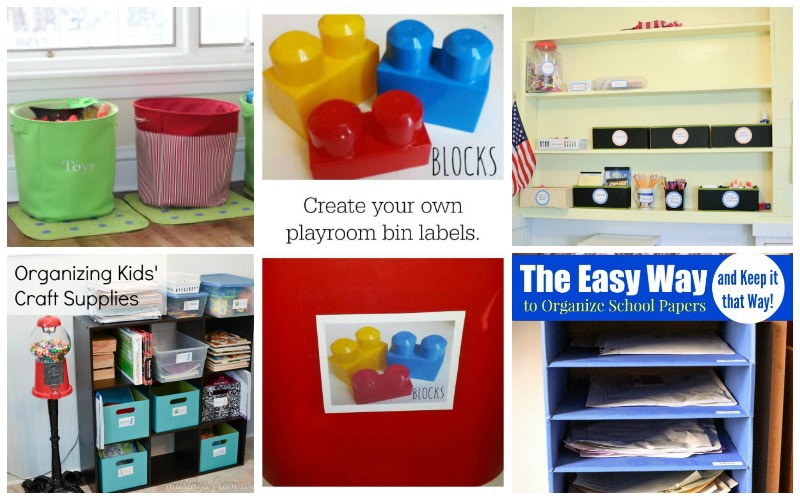 Over run with homework and school papers? Try this simple method for organizing school papers.
Organize craft supplies using budget friendly cube organizers, bins and trays.
Use storage units, shelving and bins to organize your homeschool area.
For an active learning playroom, use bins with pictures and labels to encourage sorting and simple organizing skills.
Oversized baskets can add color and storage to any playroom and always makes for easy clean up.
Tired of plastic bins? Try this simple DIY idea and turn a cardboard box into a pretty basket!
HOME OFFICE
Repurpose empty cereal boxes into organizers.
Effectively use file boxes to organize old files.
End paperwork clutter for good with these 3 simple steps.
Use empty mint tins to keep your office supplies in order, and of course your trusty label maker!
When you declutter your home, you'll save time, money, and your sanity. But don't feel like you have to do everything at once. Choose your biggest problem area and tackle that first, using some of these simple organizing ideas as inspiration. Then once you figure out what works, maintaining your home will be much simpler!