Want to keep your home, self, and other surroundings free of pests? Here's how to repel bugs with essential oils. Plus, learn seven different essential oil recipes to treat itchy painful bites.
Essential Oils to Repel Bugs
An ounce of prevention is better than a pound of cure. This saying rings too in so many instances, and it certainly applies here. It's much easier to prevent the annoyance (and pain!) of pests and bugs than it is to deal with the consequences of having them around!
I employ these essential oils that repel bugs in my day-to-day life and have found them to be effective at deterring pests. Plus, they have the added bonuses of being inexpensive and safe for the family. No toxic chemicals needed!
1. Lice Prevention Spray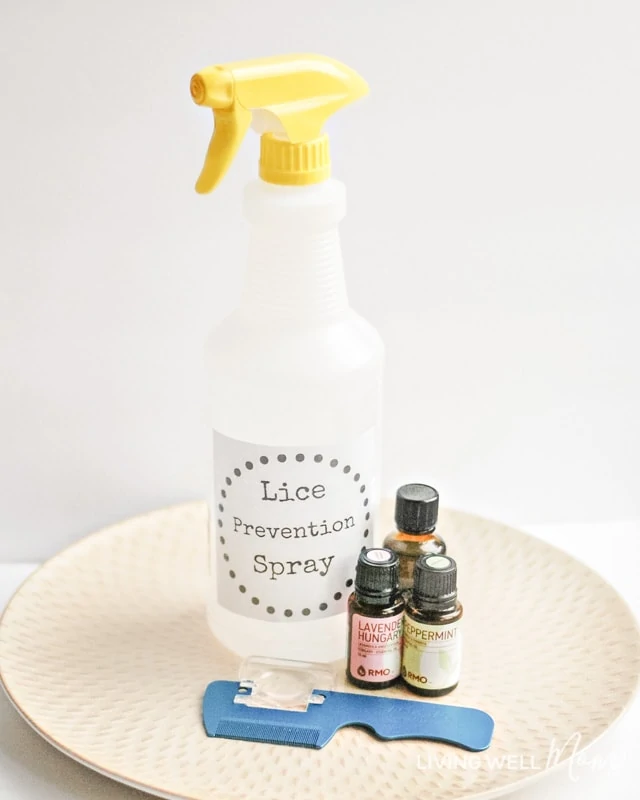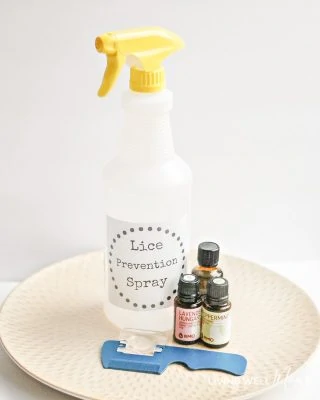 This natural lice prevention spray has been a serious game-changer in my family! We once had the unpleasant business of a lice infestation, and since then, I use this spray on myself and my kids every. single. day.
2. Essential Oil Bug Repellant Lotion Bar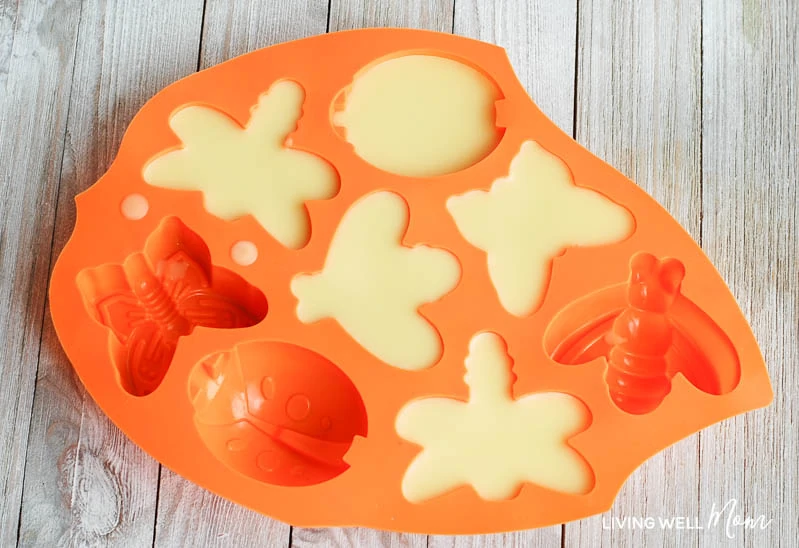 Not only does this lotion bar repel insects thanks to a blend of essential oils, but it also keeps your skin soft and healthy! This lotion bar has a combination of beeswax, shea, and coconut oil that works wonderfully to soothe and nourish the skin.
3. Essential Oil Mosquito Repellent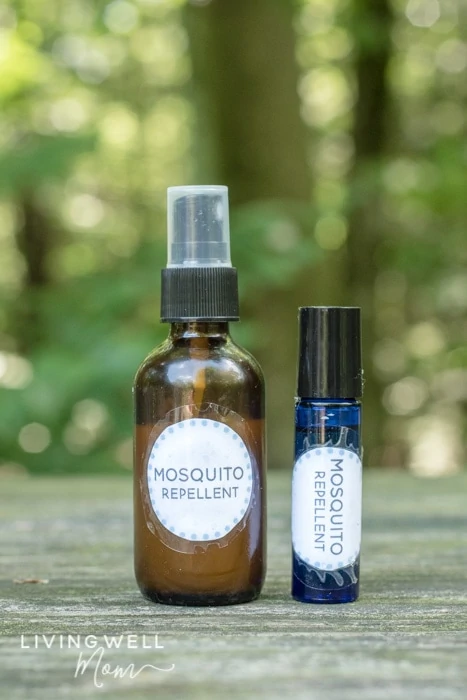 If I had to make a list of my least favorite insects, mosquitos would be right at the top! Thankfully, I've found the perfect solution without having to spray myself (or my kids!) down with harmful chemicals. Not only does this Mosquito repellent with essential oils work incredibly well, but it's also easy to put together.
4. Homemade Bug Repellent Lotion with Essential Oils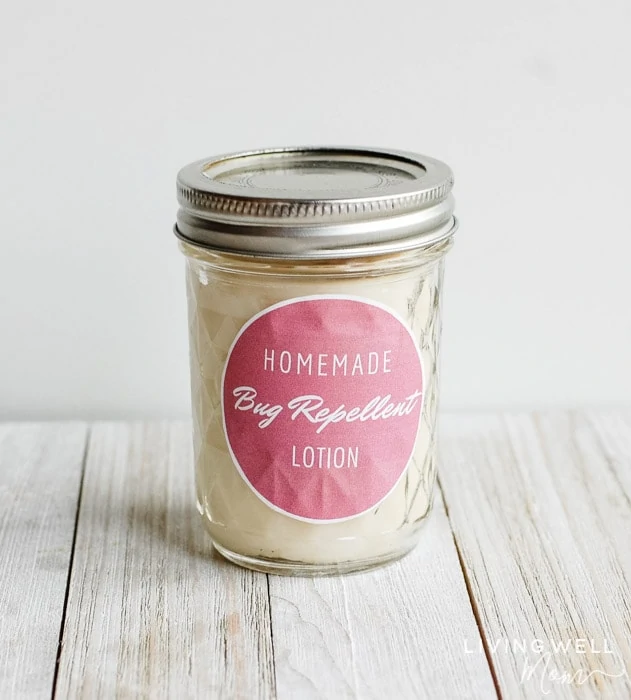 This lotion that repels bugs is one of my favorite DIYs. Not only is it customizable to repel whatever insects are in your particular area, but this lotion is easy to apply and smells fantastic!
Bug Repelling Essential ↓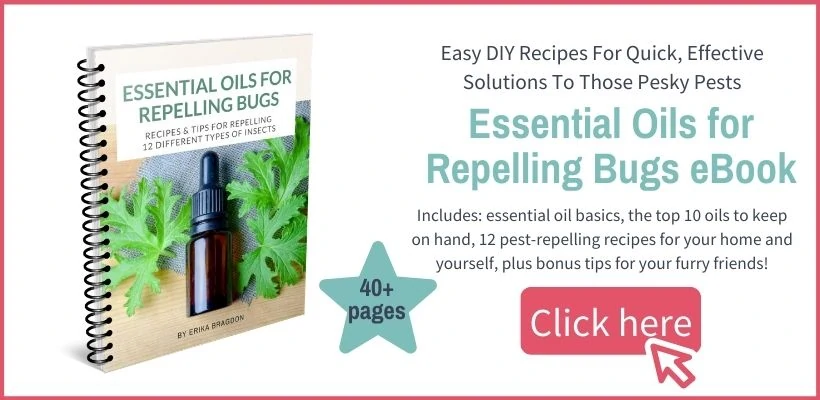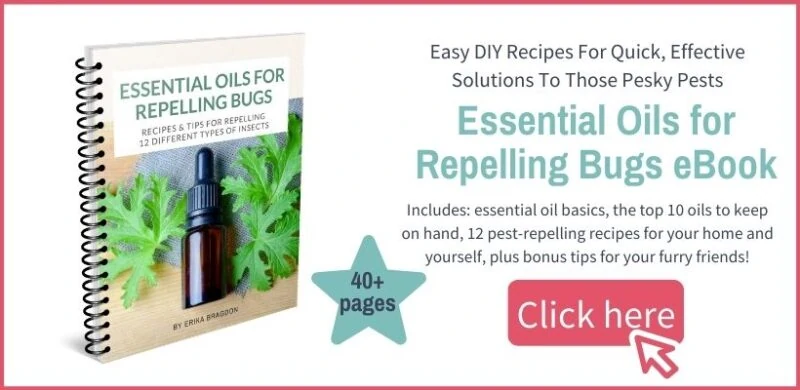 5. Repel Ticks with Essential Oils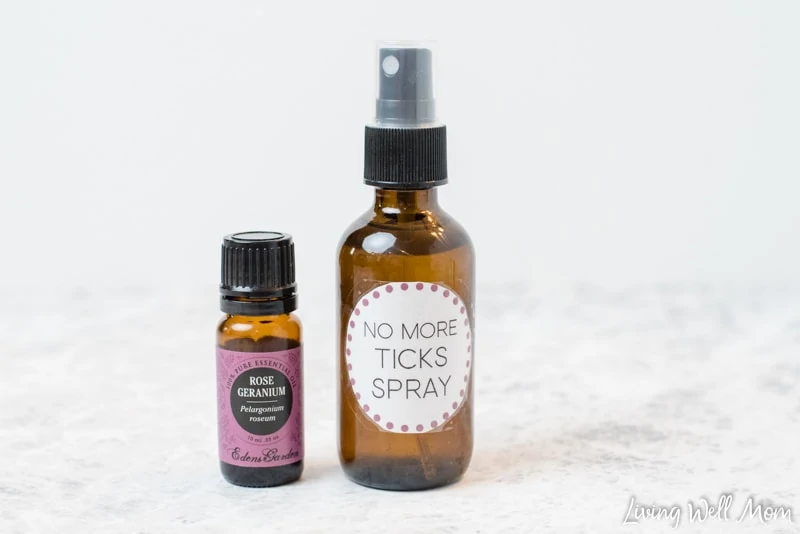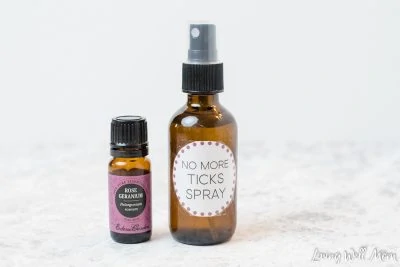 If you live in, or travel to, a wooded area, don't go without this natural tick repellent! I live in an area with a lot of woods and my family spends a big chunk of our time outside…and we've yet to find a single tick on any of us!
6. Natural Tick Repellent for Dogs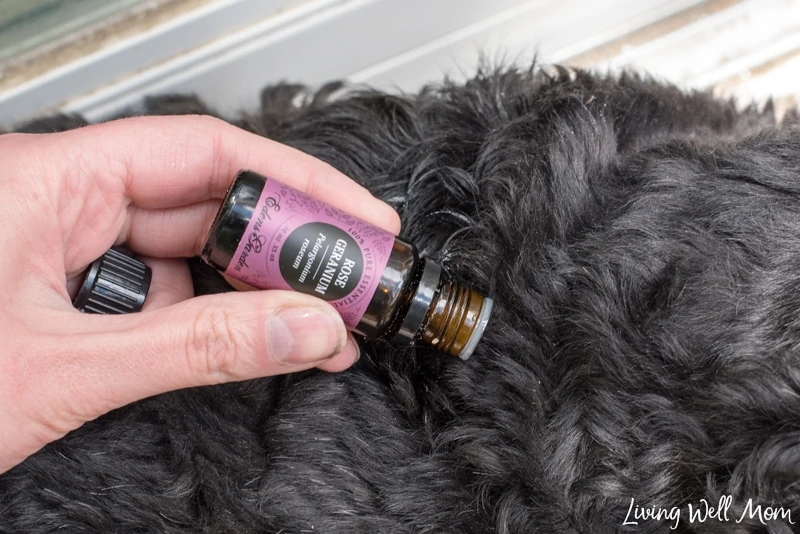 While you're making repellent for yourself, don't forget to whip up this natural tick repellent for dogs! This DIY is an easy spray recipe with geranium and cedarwood to keep ticks out of your home.

7. Mosquito Repelling Bracelet with EOs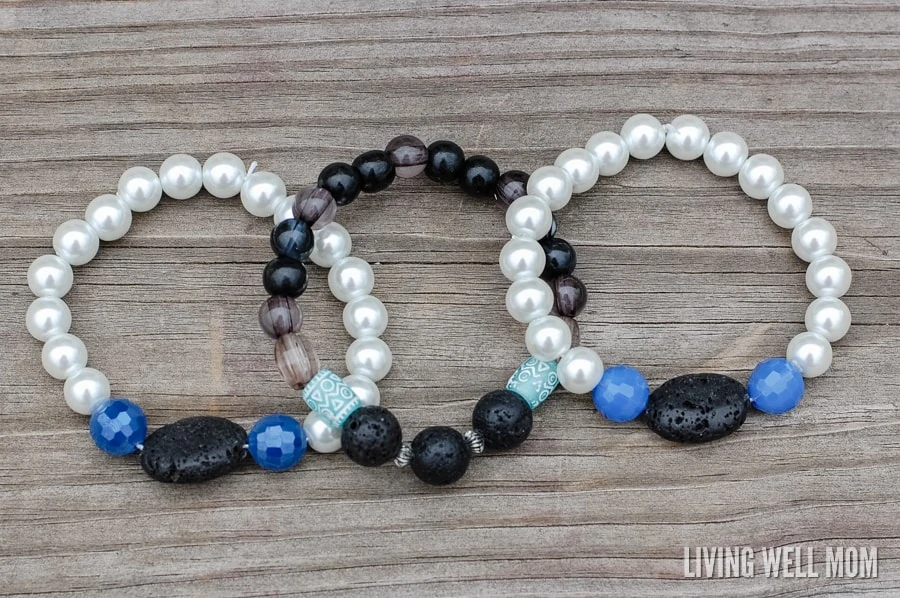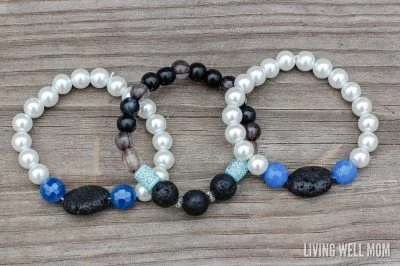 In the summer months, it's rare for me to leave my home without this mosquito repelling bracelet with essential-oils! Not only is the bracelet totally stylish, but the tea tree and citronella oils work well while smelling fantastic.
8. Essential Oils for Camping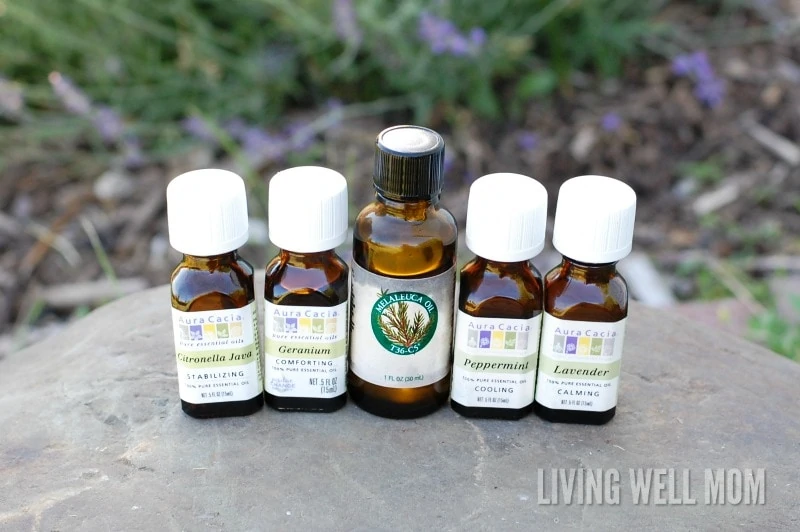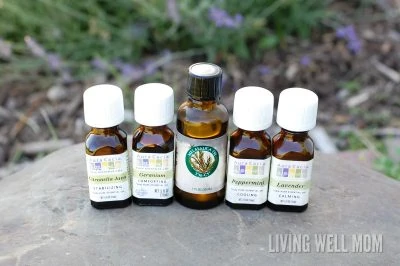 If your family is anything like mine, you're ready to pack up and hit the road as soon as camping season hits. Make sure to grab these 5 essential oils for camping to bring with you.
9. Trap Fruit Flies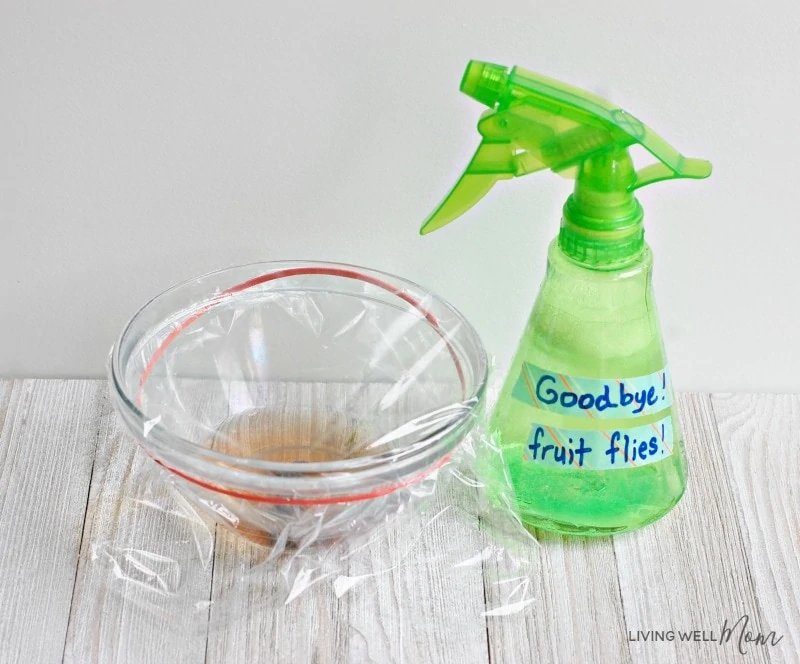 Fruit flies, ugh! These tiny nuisances can quickly go from one to dozens of annoying flies in your home. That's why I keep several of these natural fruit fly traps around the kitchen to keep potential swarms at bay.
10. How to Make Citronella Candles with Essential Oils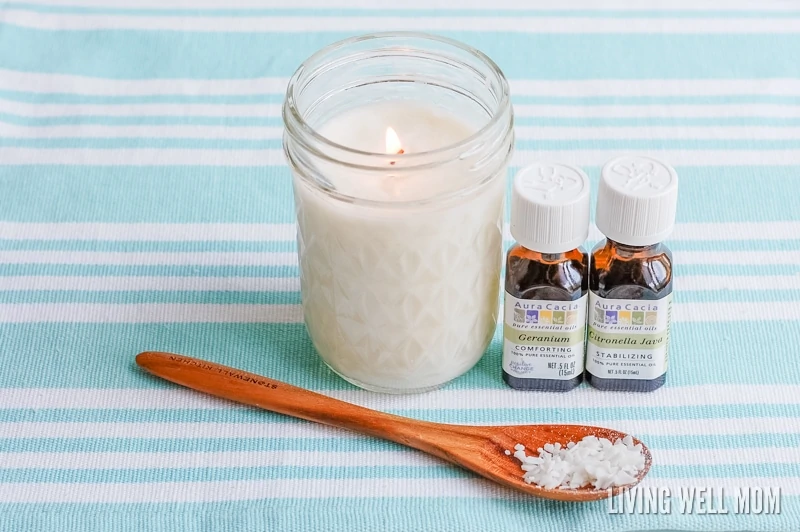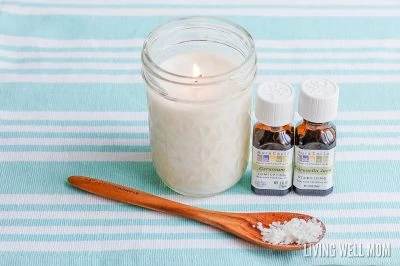 Ah, summer nights. There's nothing better than relaxing on a patio after a warm sunny day. Unless, of course, you're attacked by mosquitos! Do yourself a favor and make a batch of these homemade citronella candles. Not only will they repel mosquitos and hopefully keep you bite-free, but they also create a pretty ambiance that everyone will appreciate.
11. Essential Oils to Repel Spiders
Did you know that spiders taste things with their legs? It's true! That means the easiest way to repel spiders from your home is to give them a taste of something they won't find tasty—like this spray made with a blend of essential oils.
12. Essential Oils to Get Rid of Ants
Ants of a sneaky way of finding their way into your home…and once they do, they invite all their friends to come with them! Thankfully there's an easy way to deter ants using essential oils, no toxic pesticides required.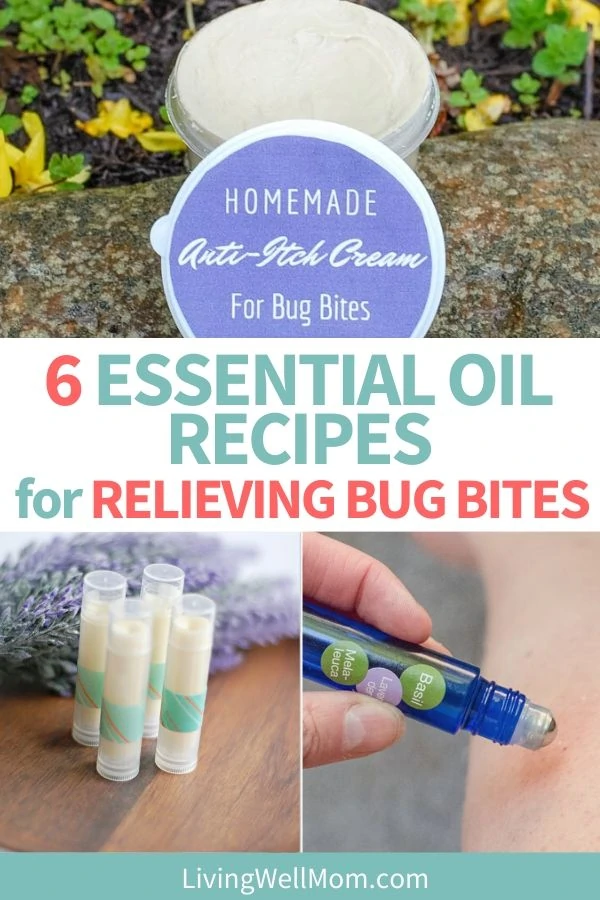 Essential Oils for Bug Bites
Bites and stings—ouch! If you are a bug magnet like I seem to be, these essential oils for bug bites can be life-changing! If a bug somehow gets past your natural bug repelling remedies, these recipes treat the pain from a bite or sting naturally, while bringing relief quick.
1. Homemade Anti-Itch Cream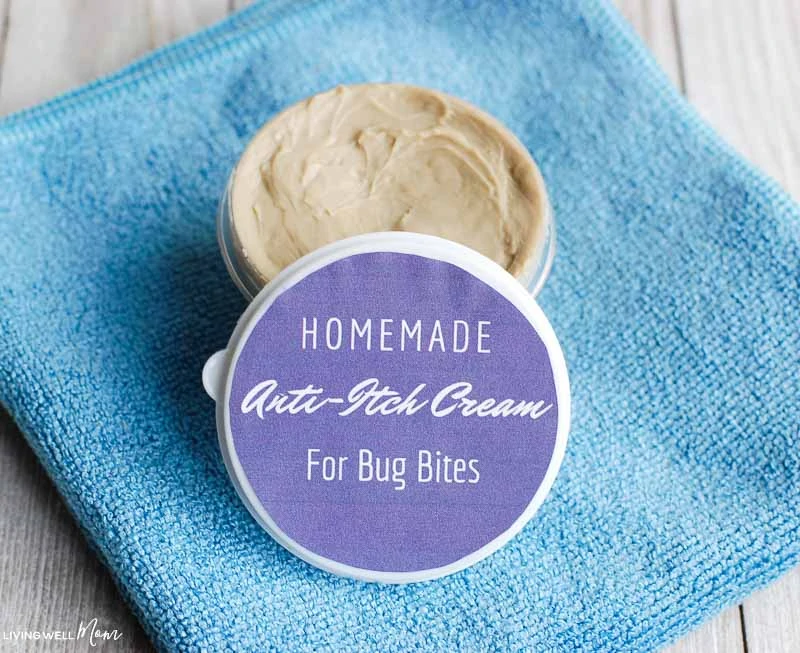 This anti-itch cream has a power combo of essential oils for bug bites: peppermint, lavender, and tea tree. These oils are mixed together with witch hazel, then added to a bentonite clay base, for a handy all-purpose anti-itch cream.
2. Natural Lice Treatment with Essential Oils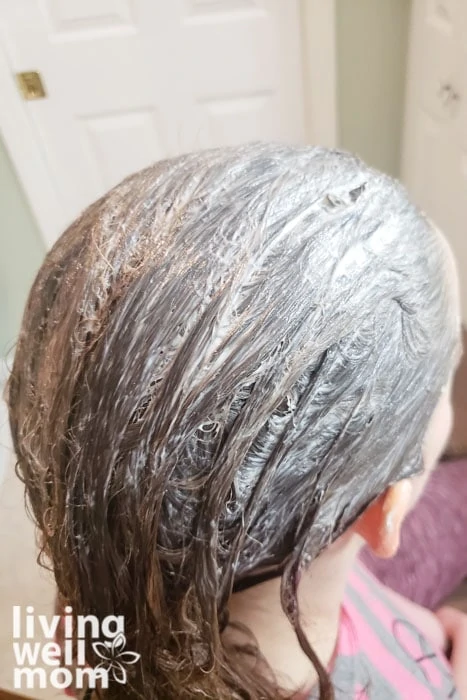 My family recently had the pleasure (hah) of a lice infestation, and let me tell you, there's no quick way to get rid of them. However, I was able to experiment with several treatments to see which worked best, and this natural lice treatment was the winner, hands down!
3. Essential Oils for Mosquito Bite Relief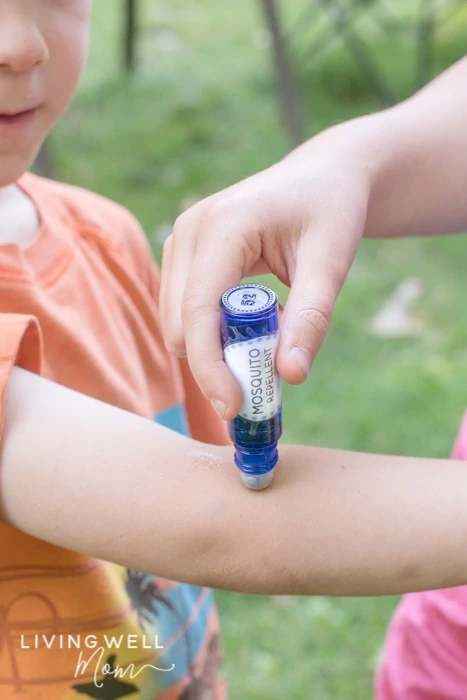 Mosquito bites are the worst – they can leave itchy, raised welts that cause a lot of discomfort. This mosquito bite relief DIY is in my purse at all times—it works so well! I like that it's in a rollerball so it's easy to apply, too.


4. Essential Oils for Fire Ant Bites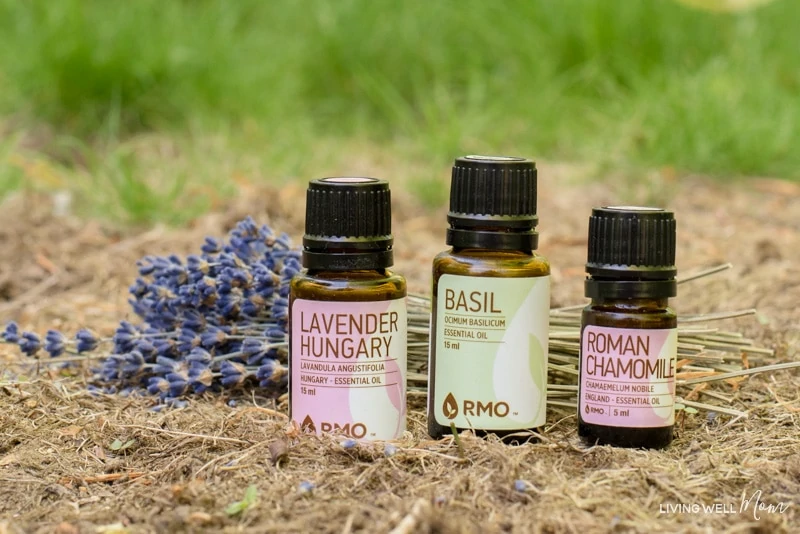 If you have yet to experience fire ant bites, consider yourself lucky! They burn and sting for days and can make you feel incredibly uncomfortable. I had the unpleasant experience of being bit while in Texas, and was so grateful I had these essential oil remedies for fire ant bites on hand.
5. Itch Sticks for Insect Bite Relief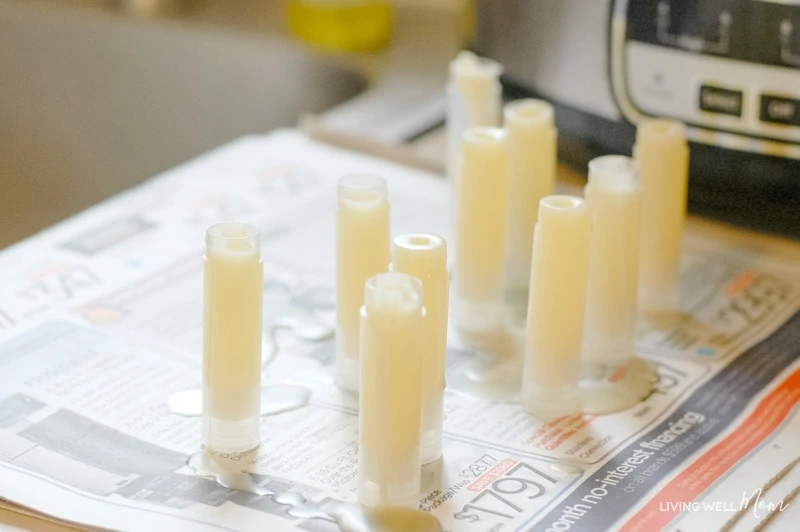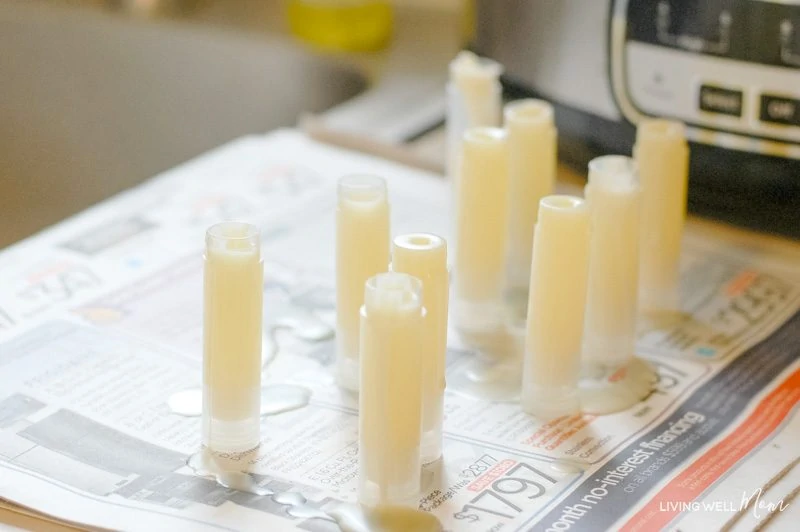 This bug bite itch stick is a very handy thing to keep around. It's the size of a tube of chapstick and filled with a soothing combination of coconut oil, beeswax, lavender, and peppermint oil. I also like to add in a bit of basil oil to this recipe too!
6. Natural Remedies for Bee Stings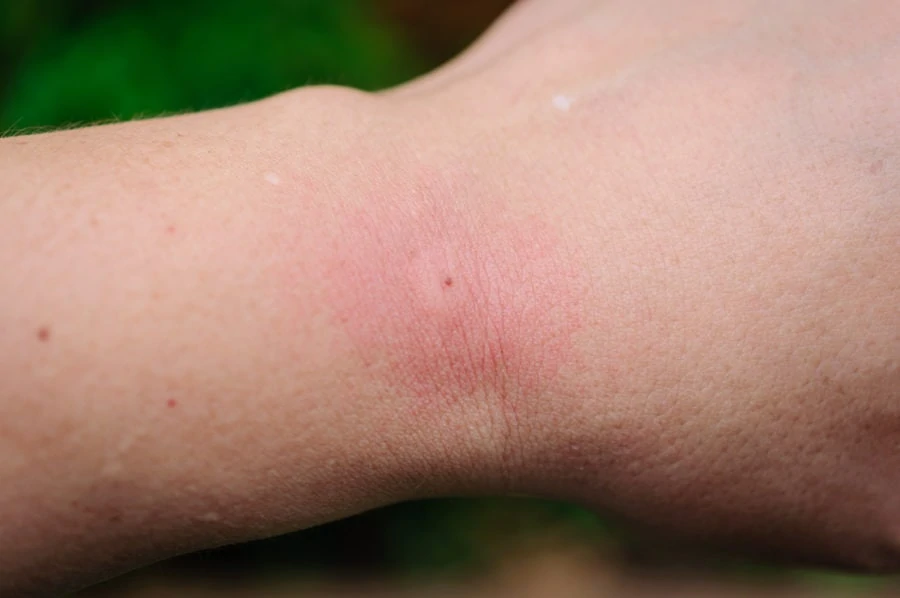 In an ideal world, we wouldn't have bee stings. Unfortunately spending time outdoors in the real world means bee stings can happen—and they are not exactly pleasant! That's why I highly recommend keeping these natural home remedies for bee stings on hand.
There you have it! Now you have plenty of ways to use those essential oils that repel bugs and treat the occasional bite, too.
Just pin it below to find the instructions later!