I usually post one of my own recipes on Thursdays, but I didn't have time this week. So I've got 12 Kid-Approved Meals from Pinterest for you! Not a bad trade-off, huh?
One of my Facebook readers, Kristina P said she'd love to see "kid-approved meals" as she was tired of the typical chicken nuggets, mac 'n cheese, etc. So Kristina, this is for you – and the millions of other moms out there who would love some inspiration for new kid-friendly meals.
Now I'll insert my little "disclaimer" here because we all know what "kid-approved" means, right? "Other people's kids have approved (my own kids have "approved" of at least two here), but whether yours will? Well…that's up to them. But maybe you'll get one or two winners from here, yes?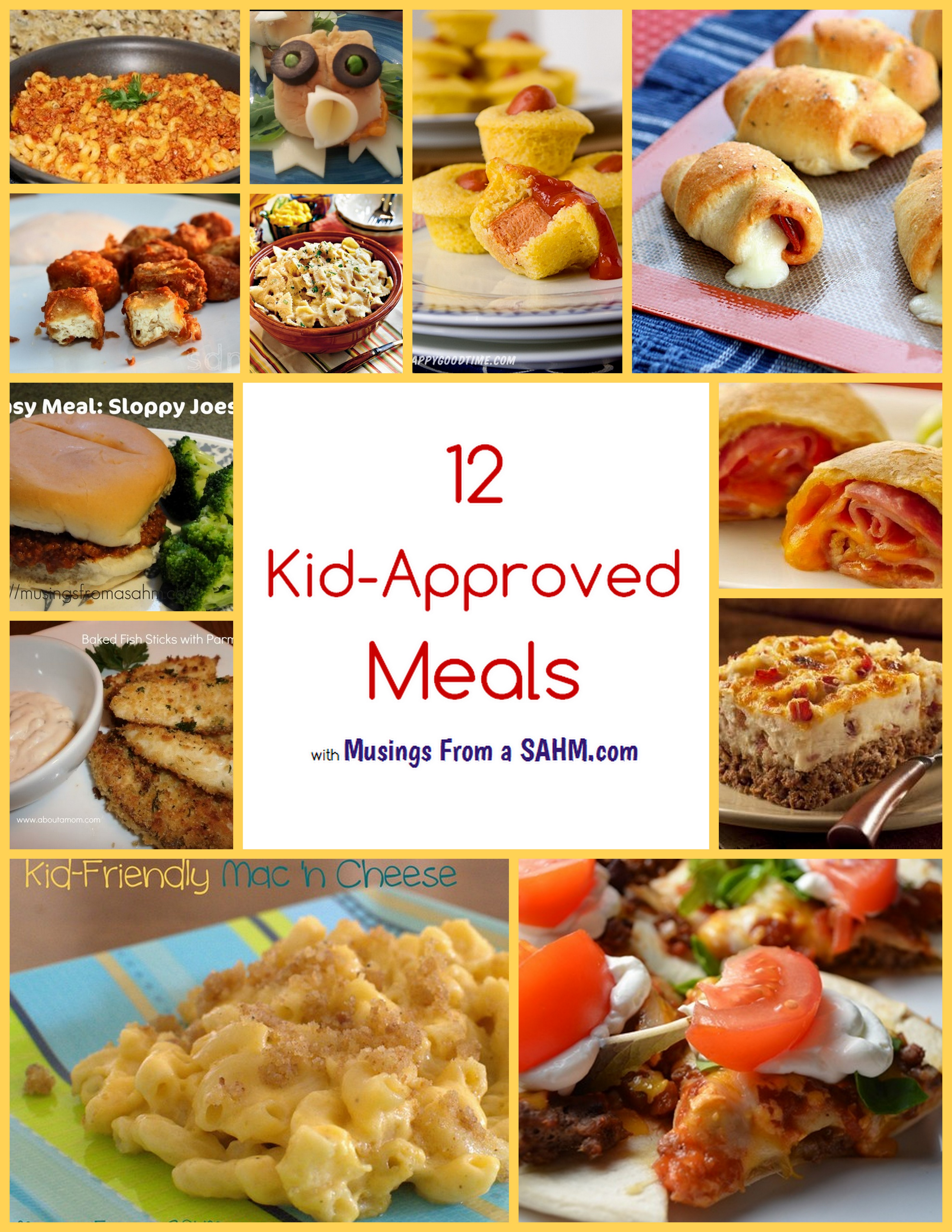 Okay, okay so I included one mac' n cheese recipe – it's my very own homemade recipe that my kids love. Just one.
From top row, left to right:
What's your favorite tried-and-true "Kid Approved" recipe?