What are fun and healthy meals that kids will actually eat? These kid friendly meals are good for kids and they taste delicious too!
Thinking of meals that kids will enjoy eating is easy enough. But add in the requirement that they are actually healthy too, and the challenge gets leveled up quite a bit. So many healthy meals just don't look appetizing to kids, and you can only squeeze so many nutrients into mac and cheese and chicken nuggets.
Thankfully, there are tons of healthy recipes out there that your kids will love – and I found a bunch of them for you.
Easy Meals For Kids
We all know that kids' tastes change from day to day. There is just no telling what they are going to like next week. This is actually a good thing because it means you can keep introducing healthy foods like vegetables and fruits in different ways and you'll eventually find something they like!
It also means you shouldn't labor for hours in the kitchen over something they might not enjoy. When it comes to making kid-friendly meals, the keyword is "easy." In fact, if you keep the recipes simple, kids will enjoy them more! Aren't kids great? 🙂
That's why the recipes on this list are all so easy. You get to spend more time with your kiddos and less time cooking – plus they will enjoy these delicious recipes too! Mom win!
Questions About Meals For Kids
First of all, you may have some questions about cooking for kids. No sweat! Here are some of the common questions people ask. If you don't see your question in this list, please leave it in the comments so I can answer it!
How Do You Get Kids To Eat Their Vegetables?
This is tough because it depends on the reason the kids don't enjoy the vegetables. For some, it's a texture thing. Some kids prefer raw spinach to frozen or canned spinach just because it's not as slimy.
The best thing you can do is just keep offering vegetables in different ways. If they didn't like the raw veggies with dip, maybe try chopping them up in a soup.
You can also try to involve them in the process of picking out recipes and cooking them. When they are involved like that, they will be more likely to eat what they cook.
Another option I've heard of is pureeing the veggies and hiding them in sauces (like spaghetti sauce). It's a really sneaky way to make things more nutrient-dense and does work for really picky eaters.
Are Kids' Meals Healthy?
The most unhealthy ingredient for kids is sugar. If you can find a way to cook meals that aren't drowning in sugary sauces, then it will be better for your children. Always try to find ways to offer fruits and veggies with every meal too so that they are eating enough fiber and vitamins.
At What Age Can Kids Start Making Their Own Meals?
This is entirely up to you and how you feel about your kids in the kitchen. Some parents like to allow their toddlers to stir things, others prefer to teach kids when they are older. There are small things that preschoolers can do to help cook, but other times it might feel stressful – especially if you are pressed for time.
If you are looking for a simple way to include your young child, give them the chore of "sprinkling" on things. For example, they can sprinkle on their own shredded cheese. You can also pre-measure out a spice like salt, and let them add it to the recipe. For safety versions, I'd steer clear of spices that can irritate and burn eyes, such as pepper.
Kid-Friendly Meals Your Children Will Actually Eat
These are some of my favorite ones! You can serve these for either lunch or dinner. Try them all out and save the ones that they loved the most to a Pinterest board or your recipe binder so you can find the recipes later.
1. Sloppy Joes
These slow cooker sloppy joes definitely check the boxes of being both easy and kid-approved! This high-protein recipe even has some veggies hidden inside…but they'll never know!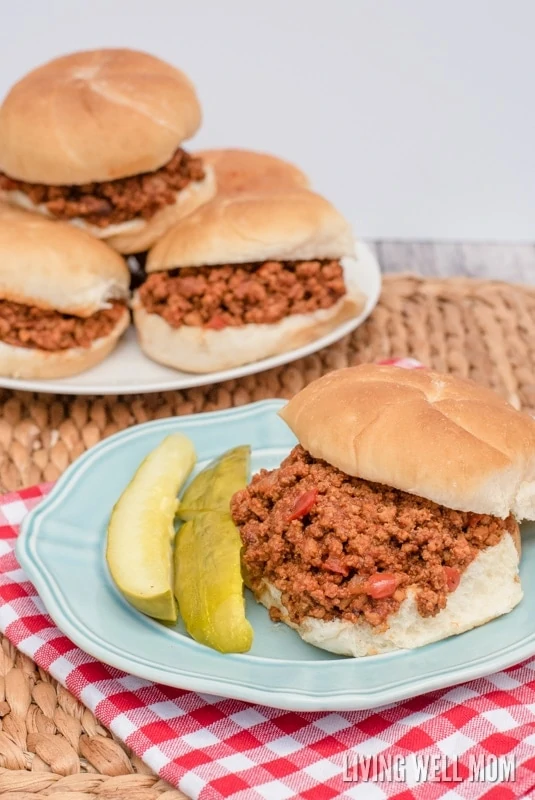 2. Tasty Chicken and Rice Casserole
There is something so comforting about eating a casserole. This chicken and rice casserole is gluten free and dairy free, and has 3 different veggies layered within.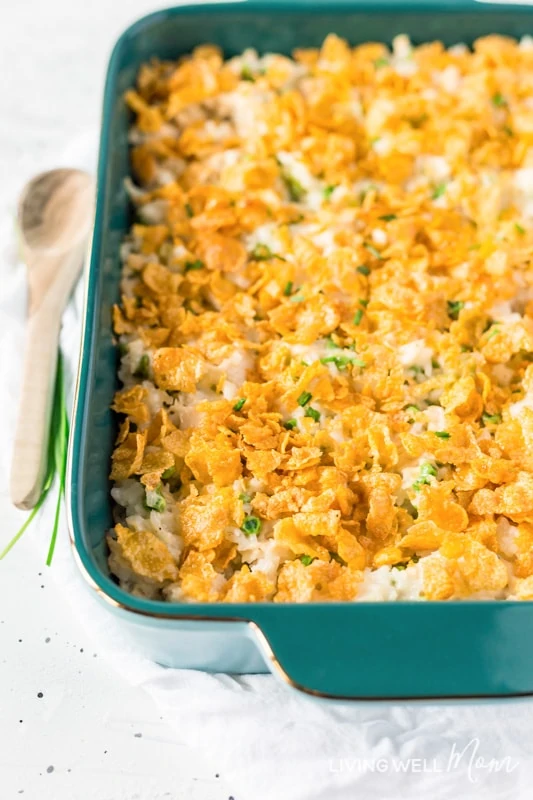 3. Mac and Cheese (One of the Ultimate Kid Friendly Meals!)
Of course, no kid-friendly food list would be complete without mac and cheese. Even the pickiest eater will love this one!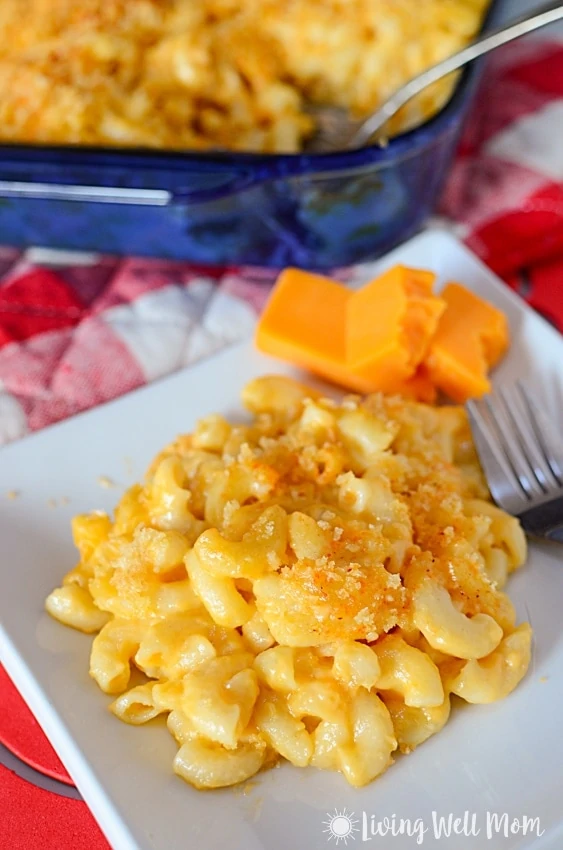 4. Taco Pizza
Struggling to choose between taco night or pizza delivery? Why not make this taco pizza dish—it's the best of both!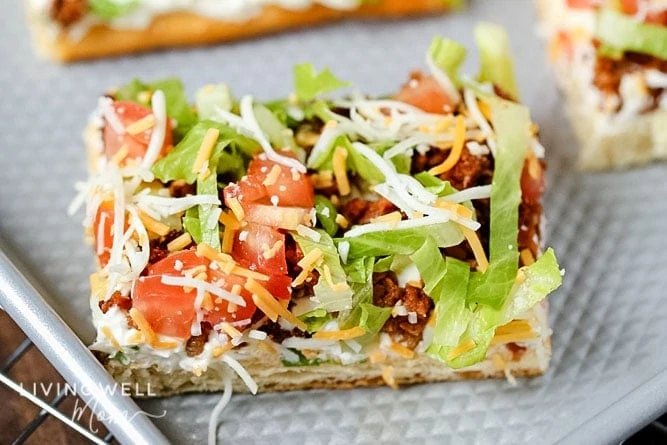 5. Beef and Been Enchilada
Kids seem to think they can exist solely off carbs sometime. If you are desperate to get some protein into your child's diet, this delicious enchilada recipe will do the trick!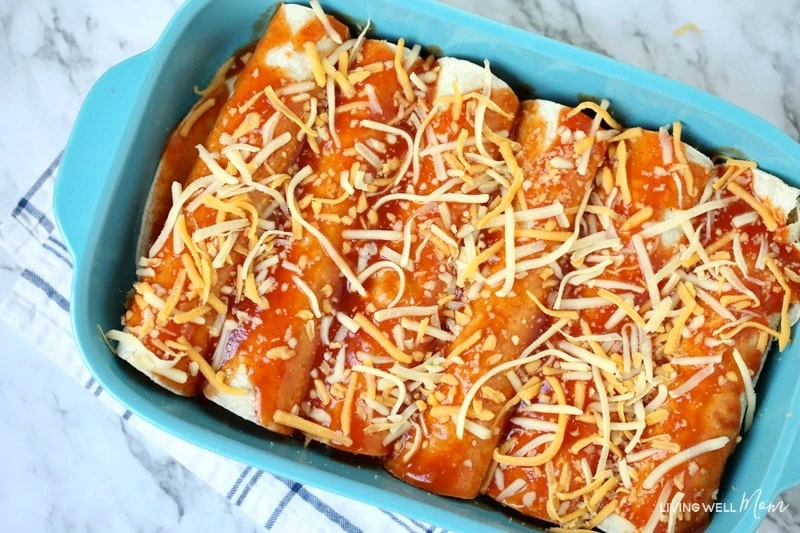 6. Easy Southwestern Casserole
This is one of those kid friendly meals that adults will love too! Ground sausage and enchilada sauce make this extra flavorful.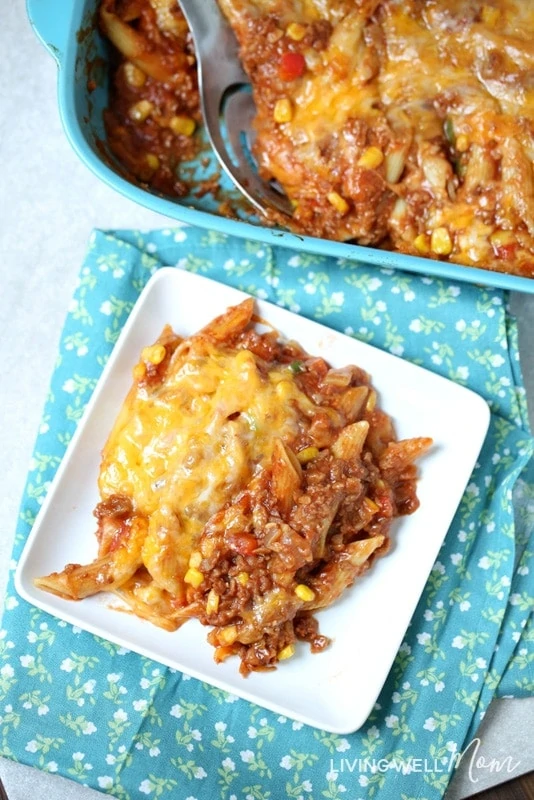 7. One-Pot Jambalaya
Historically, jambalaya may not have been a dish kids flock to. This kid-friendly jambalaya with toned down seasonings is just the trick.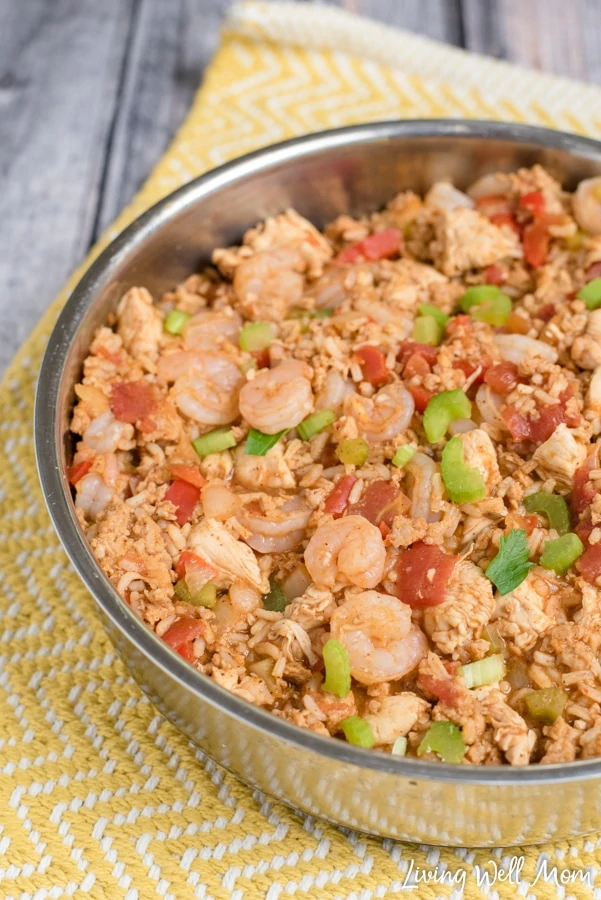 8. One-Pot Pancit
Less dishes, and totally clean plates. What more could you want out of this one-pot pancit?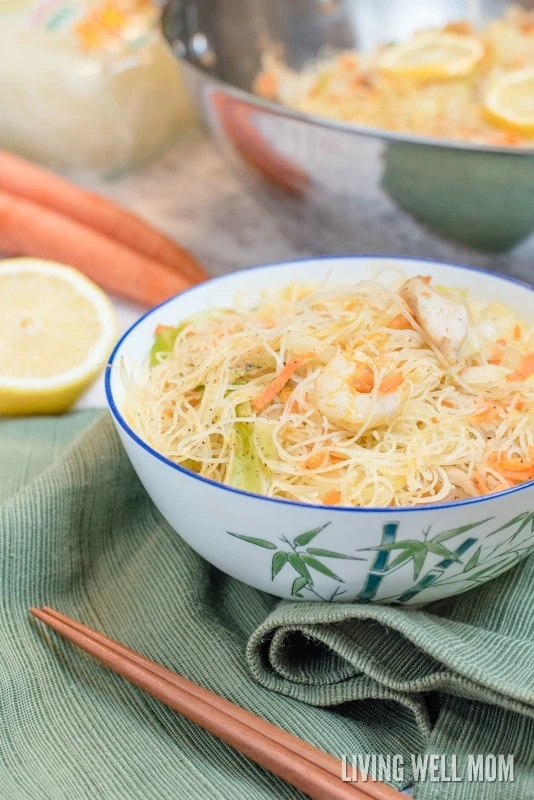 9. One-Pot Turkey Enchilada Casserole
This is one of the kid friendly meals that your children will absolutely gobble up. Grownups will too – enchilada casserole is delicious!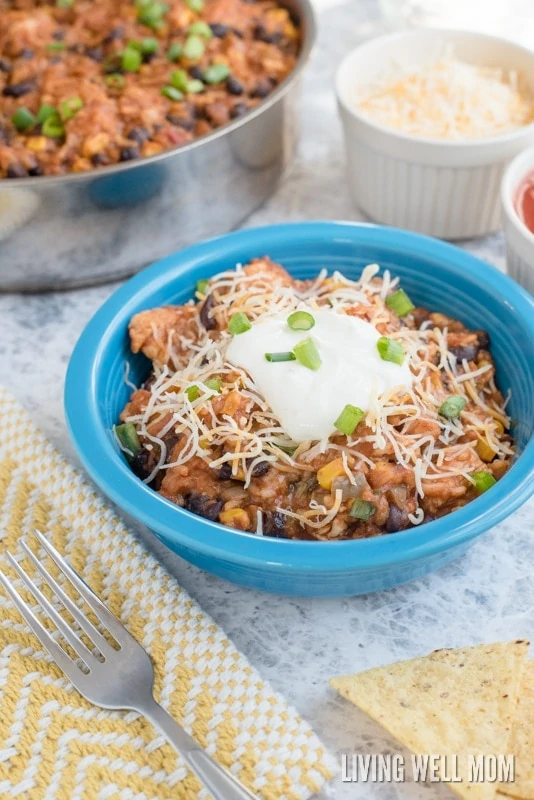 10. Slow Cooker Chicken Tacos
These slow cooker chicken tacos are a crowd-pleaser for the entire household. You can serve these over a bed of lettuce, or fold them into tortillas…either way they are delicious!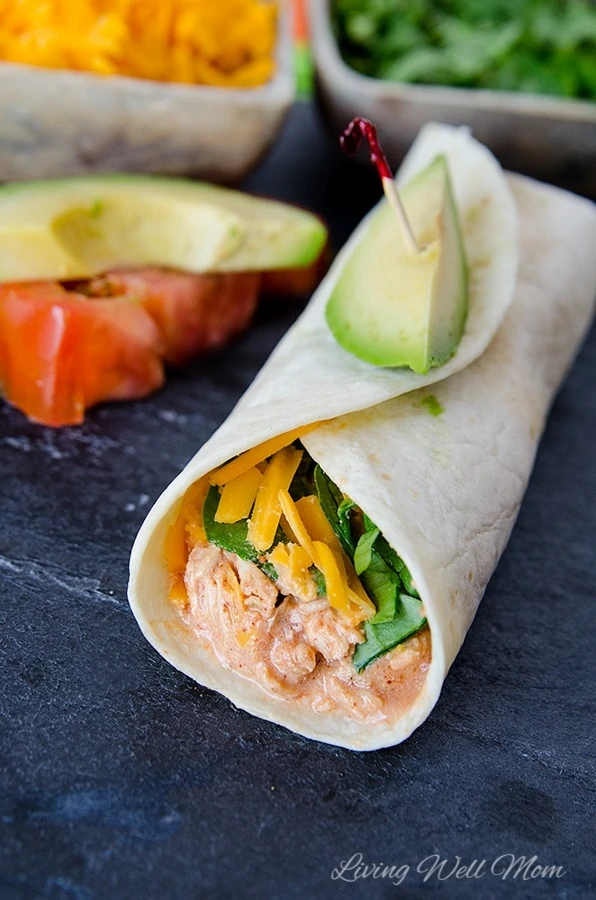 11. Southwestern Turkey Pasta Bake
Love pasta? Me too…and so do my kids! Elevate your typical spaghetti by making this yummy turkey pasta bake.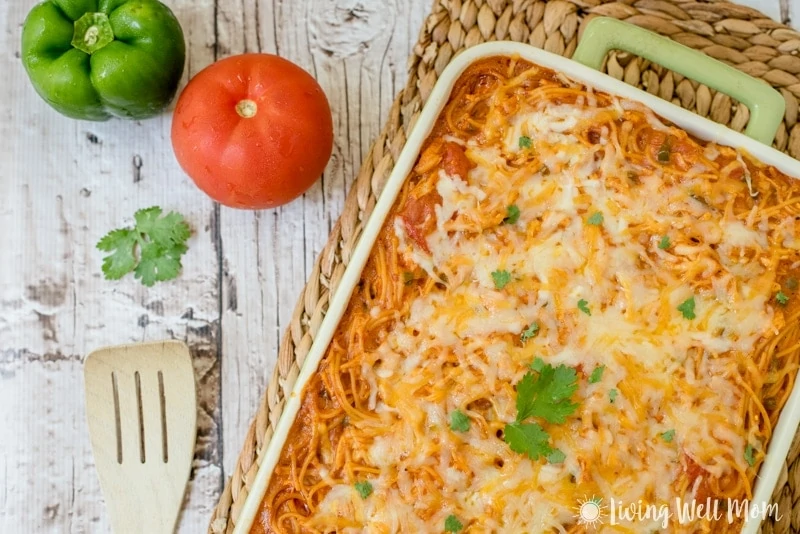 12. Baked Ziti
Another one of my favorite pasta dishes! This baked ziti is definitely a kid friendly meal that adults will love too.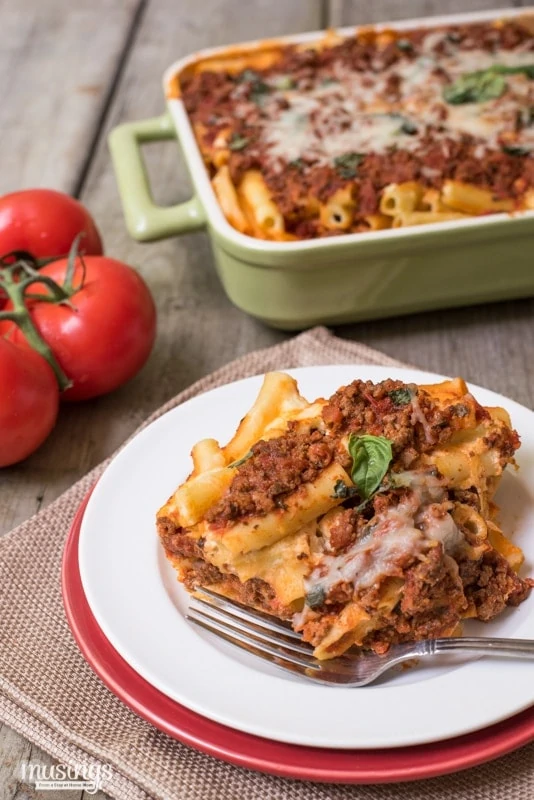 13. Creamy Chicken Enchiladas
These creamy chicken enchiladas are as simple and delicious as it gets! This is another one of my favorite sneaky ways to get my kids to eat protein.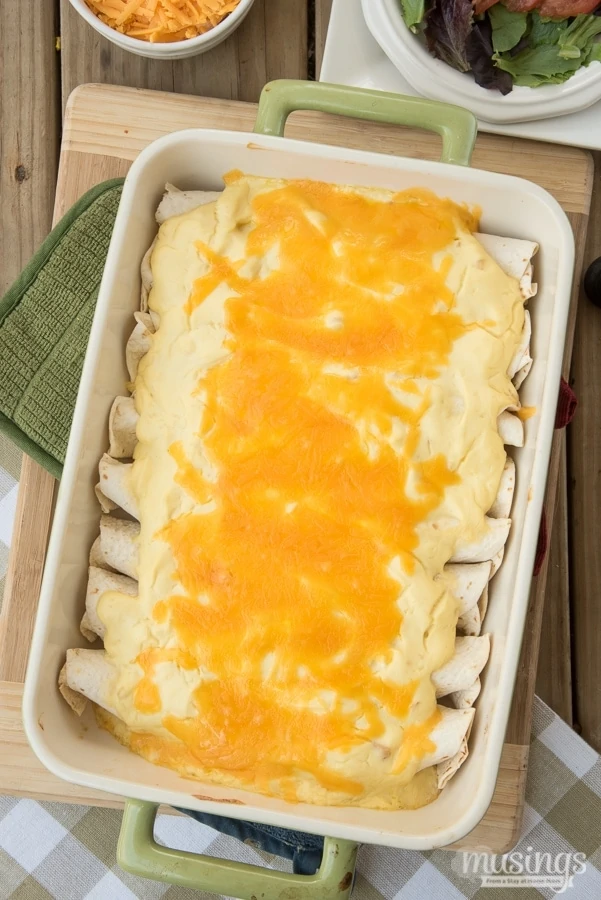 14. One-Skillet Healthy Orange Chicken and Rice
We LOVE orange chicken at my house. But the take out version is not only filled with unhealthy ingredients, the cost can also add up quick. Instead, make this healthy orange chicken and rice!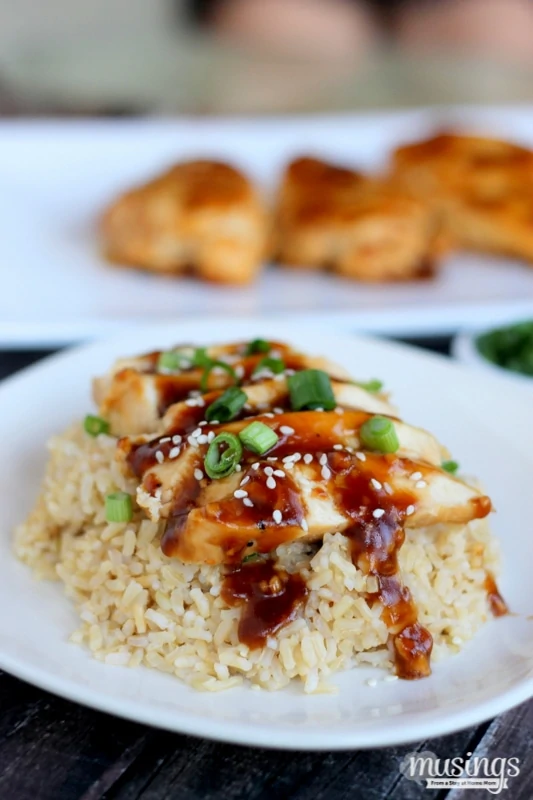 15. Salmon Quesadillas
At first glance, anything with salmon on it may not make your cut of kid friendly meals. However, I'd urge you to give this salmon quesadilla recipe a shot!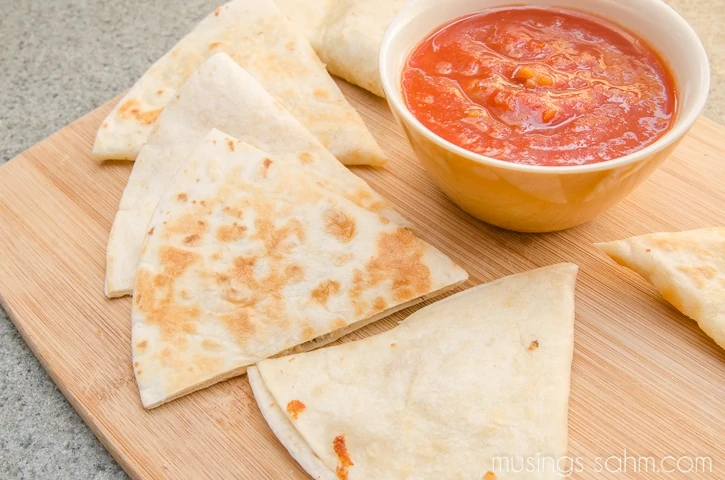 16. Aloha Chicken
Juicy pineapple chunks and tender flavorful chicken served over warm rice – it doesn't get any better than aloha chicken!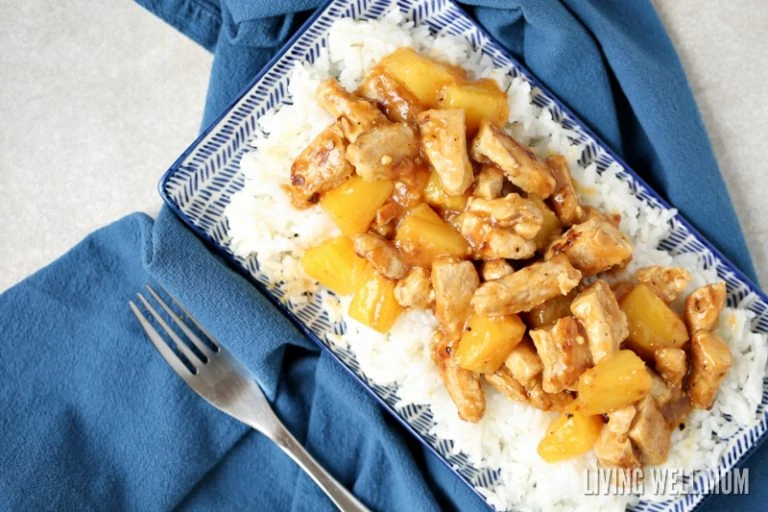 17. Easy Sloppy Joes
This is a classic cafeteria food for a reason…kids LOVE it! Make this easy sloppy joes recipe in minutes.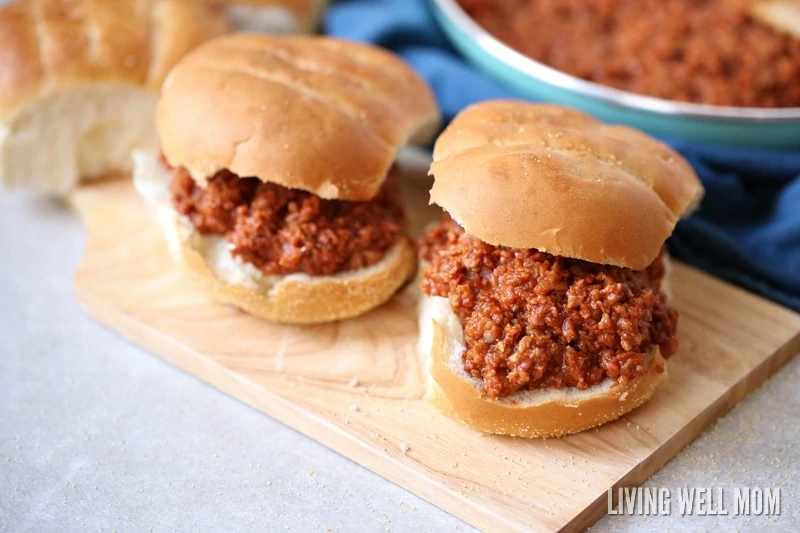 18. Teriyaki Turkey Burgers
There was a season in our household where this was THE most requested dinner. Made with lean ground turkey and plenty of flavor, these teriyaki turkey burgers are a hit!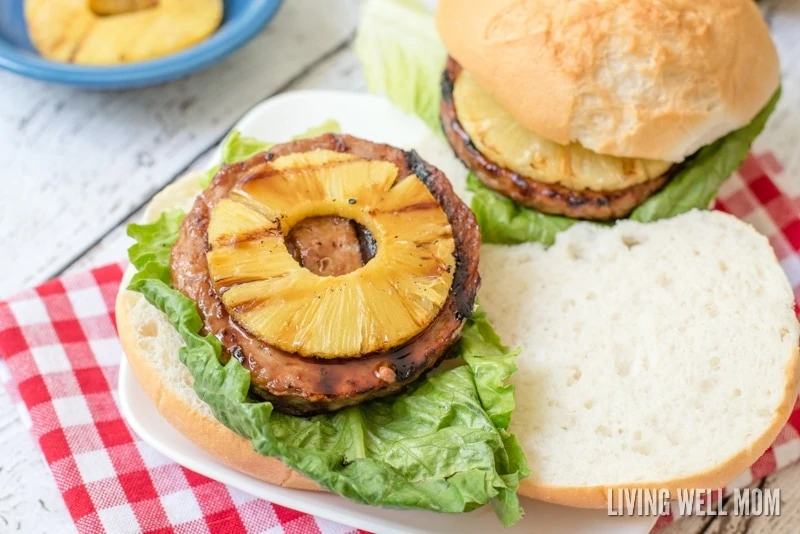 There you have it! Some of my family's favorite kid friendly meals! I hope you found several to add to your meal rotation. Enjoy!
Pin the image below to save these ideas for later!