Looking for the top essential oils for cleaning but don't know where to start? I've got the list for you that will give you those answers. Plus, you're not going to want to miss out on these 11 cleaning recipes as well!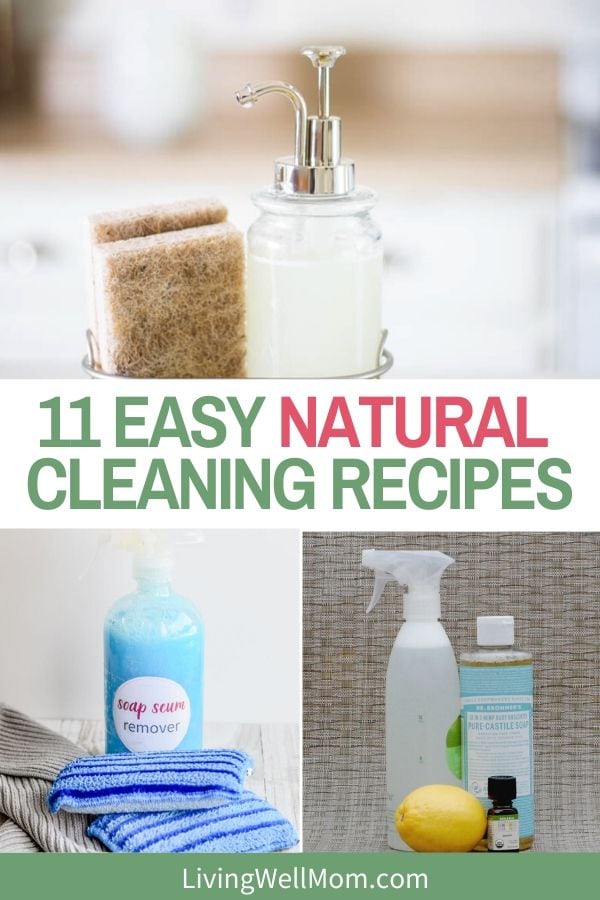 Top 10 Essential Oils for Cleaning
If you are looking for a way to freshen up your cleaning routine, look no further than essential oils!
Not only are essential oils are great for cleaning, but they also are a natural way to have your home smell great without toxic ingredients. More and more people are opting to move from cleaning with chemicals towards natural cleaning methods instead, and I'm all for it! I've been using essential oils for years, and today I'm sharing all my secrets. Let's get started!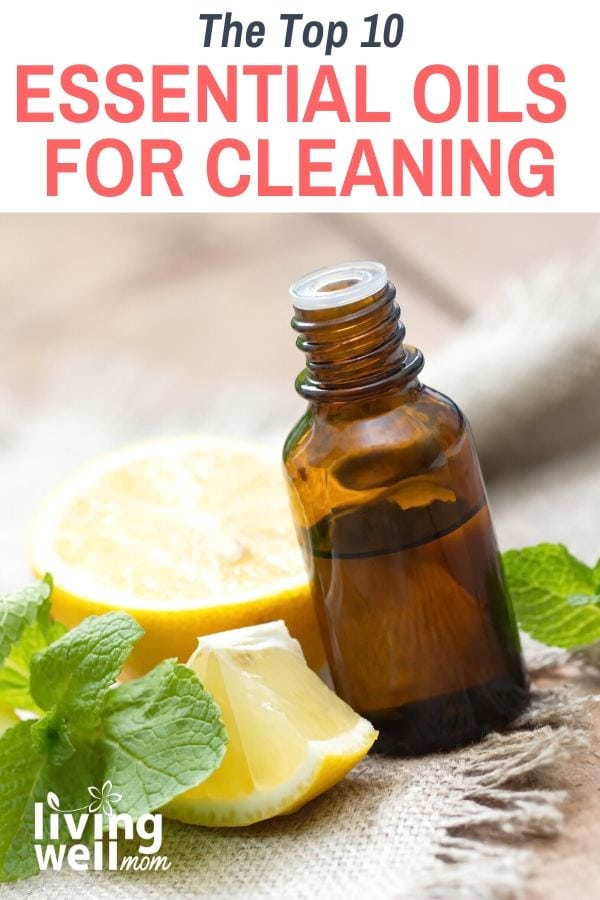 Each of these EOs is practically guaranteed to leave your home sparkling! Check out my recommendations below for the top essential oils for cleaning, and different recipes you can use to try out each.
Lemon Essential Oil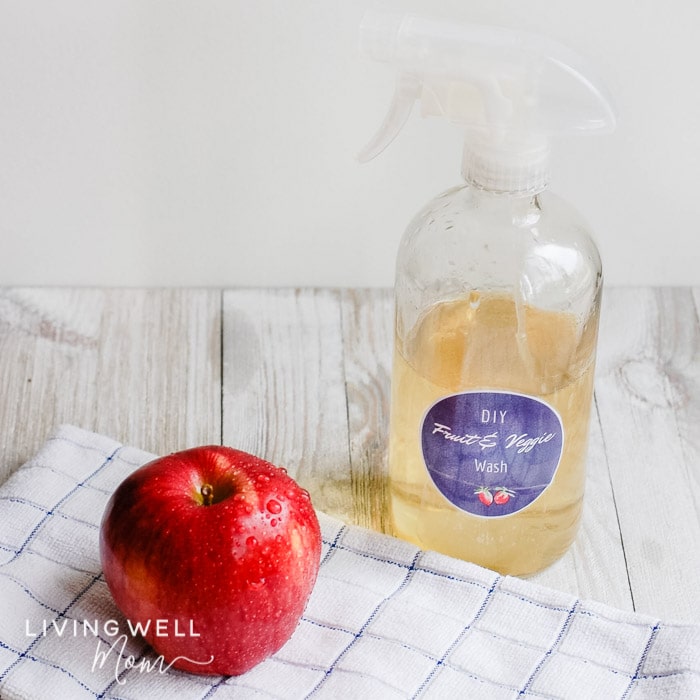 Cleaning with lemon essential oil is a great way to get the house smelling awesome.
I'm also a huge fan of this DIY Natural Fruit Spray using lemon essential oil as well. It's a great way to get rid of grime.
And if you're looking for an overall great cleaning recipe for all areas of your home, check out this All-Natural Homemade Cleaner.
Tea Tree Essential Oil (aka Melaleuca Essential Oil)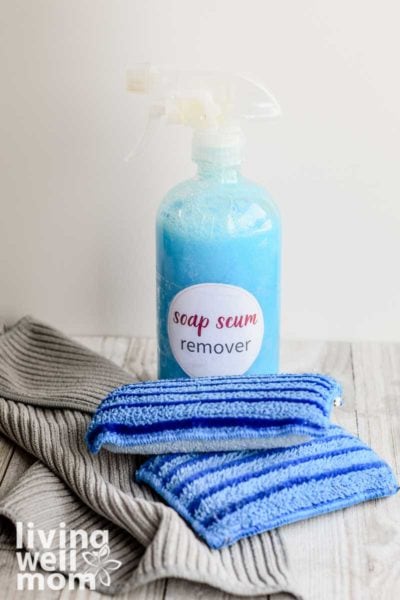 Not only does tea tree essential oils work well in cleaning but it just so happens to make up one of the best DIY Soap Scum removers, ever. Because who really has time to spend scrubbing that long?
Also, I know that cleaning the toilet isn't any fun but at least you can clean it knowing that you're using good ingredients that won't harm your health! Check out these easy all-natural DIY Toilet Cleaner Fizzies.
Thyme Essential Oil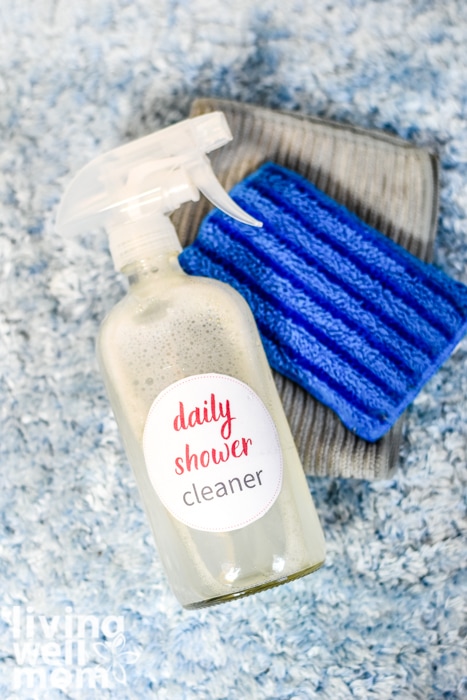 This simple DIY Shower Cleaner is one of the easiest essential oil cleaning recipes there is! It's one of my favorite ways to get the shower squeaky clean. Thyme keeps it smelling so fresh and lovely!
Lavender Essential Oil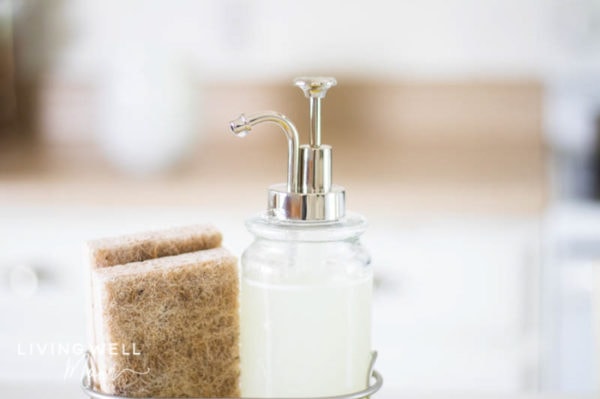 You'll see this essential oil in a lot of cleaning recipes but it makes the best Homemade Dish Soap. Lavender smells great and is mild on your skin.
Grapefruit Essential Oil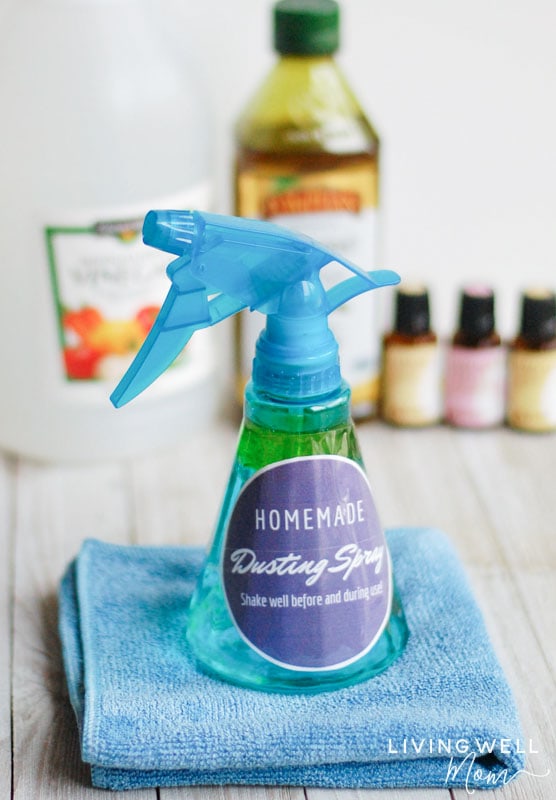 Using grapefruit essential oil for cleaning gives your wood and surfaces a wonderful shine. It's one of the main ingredients for this Natural Dusting recipe and we love to use it in our house on shelves and other wood surfaces.
Peppermint Essential Oil & Patchouli Essential Oil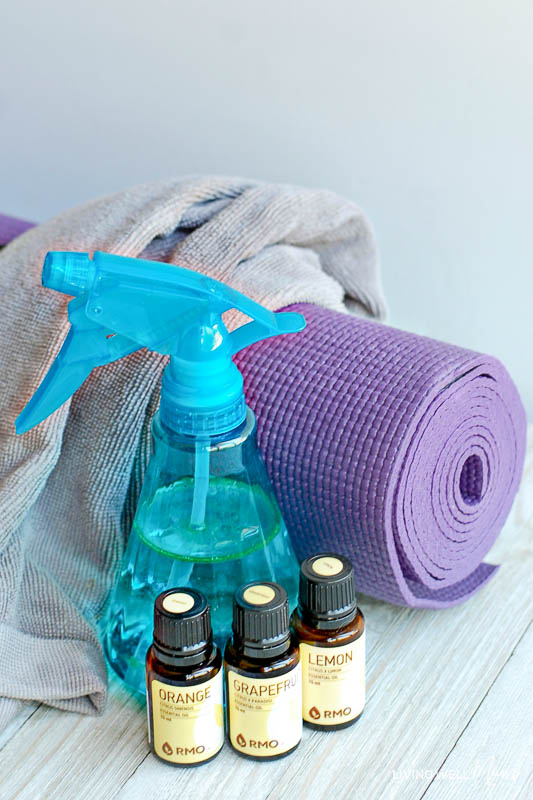 Who doesn't love the smell of peppermint? This is one of the types of essential oil I use for cleaning my workout equipment and this DIY Yoga Mat Spray is one of my favorites!
Orange Essential Oil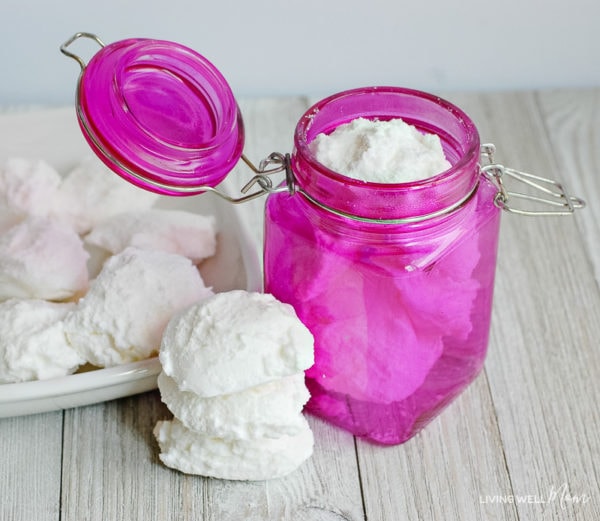 Does your garbage disposal have a bit of a funk going on? All you need is this simple Homemade Garbage Disposal Deodorizer. It'll have that smell gone in no time at all! We love the smell of oranges, makes it feel fresh and clean.
Rosemary Essential Oil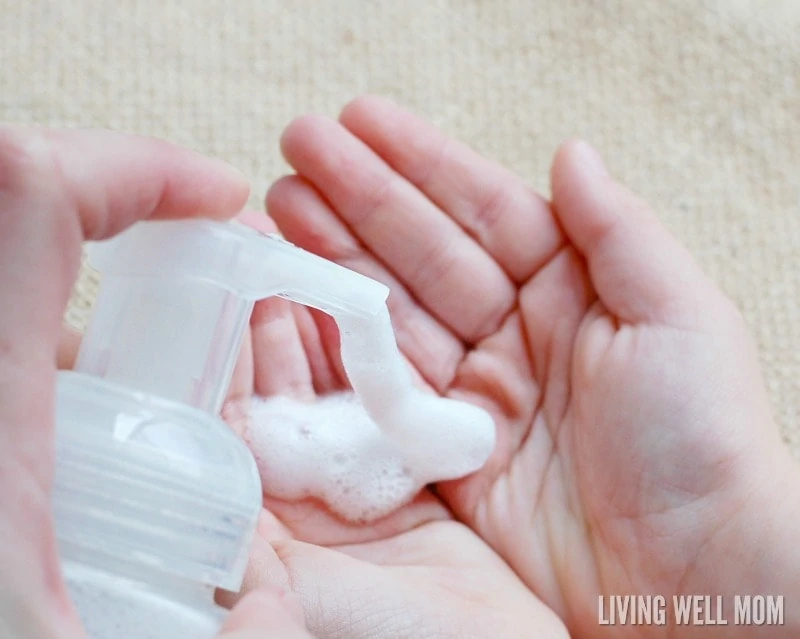 Dirty hands and lots of germs going on in your house? Clean them up fast with this simple DIY Immune Boost Foam Hand Soap recipe using rosemary essential oil. Easy to make and a great way to keep the germs away all year long.
Chamomile Essential Oil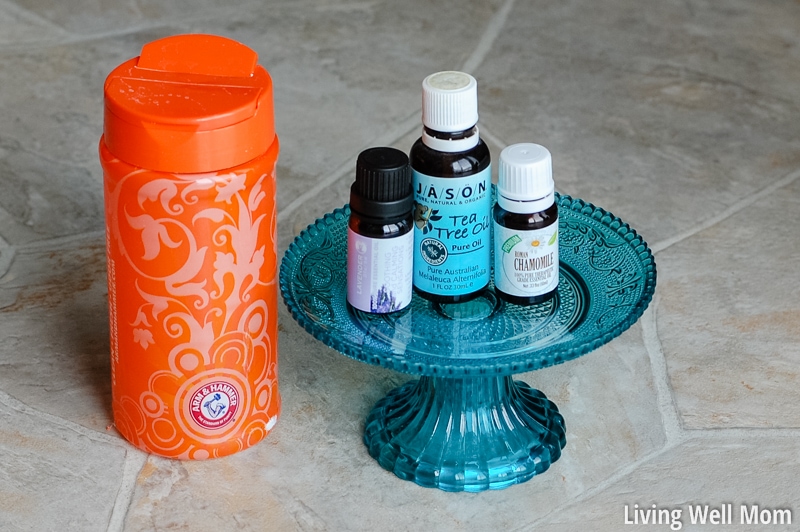 Worried that you're noticing a stench in your carpet? All you need are a few drops of chamomile and the rest of the steps and supplies listed in this Natural Homemade Carpet Deodorizer recipe.
See how great it can be to clean with essential oils? Even if you don't have oils on hand, you can still take steps to start cleaning naturally in your home.
More Essential Oil for Cleaning Recipes for Home Use
Here are a few additional options for natural cleaning recipes that I love.
This natural cleaning recipe for removing stains off a microfiber couch is a lifesaver. It's brought our couch back to life so many times!
Plus, if you have ink pins or stains on your microfiber furniture, you don't want to miss out on this homemade cleaner.
If you're ever at my house, you can guarantee that the inside of my microwave is absolutely clean thanks for this quick and easy microwave cleaning recipe.
I'm also a big fan of making certain that we keep our home as chemical-free as possible. We love these Homemade Scented Wax Melts because they're made using essential oils and don't put chemicals out into our air that we're breathing.
Are you ready to start cleaning a bit more naturally in your home? The good news is it's not hard to do at all. With just a few simple changes and additions, your home is going to smell, and look, great!
Just pin it below to find the instructions later!