Can you tell I'm in the back to school mood lately? I've posted Back to School Organizing tips and Back to School Cupcakes. Like most of you, I've been on the hunt for new back to school snacks. I knew I had to share some of my favorites with you all. I haven't tried most of these yet, but I plan to!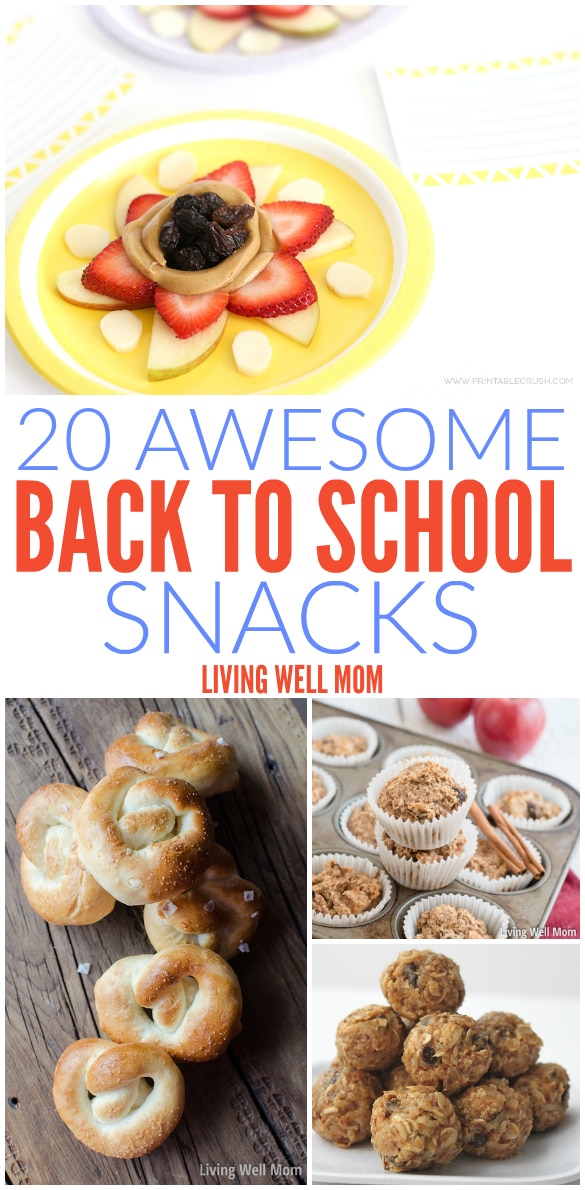 Ooh by the way, if you like this post, please do me a favor and Pin It! That helps others see it, plus you can save it for easy access later! Thanks!
These awesome Back to School Snacks are perfect for after-school treats or lunch box goodies. In fact, I may want to keep a few on the side for myself. Here are some of my favorite recipes that I've shared on Living Well Mom:
Now I have a few more ideas to add to the back to school snack list.
Do you have a favorite Back to School snack recipe?